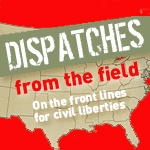 Day Four in San Francisco was very exciting! On our ride in to canvas, we saw a few of people that looked like they were stuck in the 1960s – dyed shirts and everything!!! They must have missed the memo stating that it's actually 2006.
Once we got our assignment, Shin and I walked door to door in the very hilly Noe Valley and canvassed our target voters in the precinct. All told, I think we knocked on over 300 doors in just under four hours.
Not surprisingly, many people were outside enjoying the beautiful and uncharacteristically sunny weather and weren't home. However, we did get to talk to about 40 voters about Proposition 85… and they all agreed with us!!! These voters were all committed to coming out on Tuesday, and on casting their votes against Proposition 85.
Despite the steepest hills and the tallest stairs we have ever climbed, Shin and I felt like our work really made a difference.