Back to

News & Commentary
This Week in Civil Liberties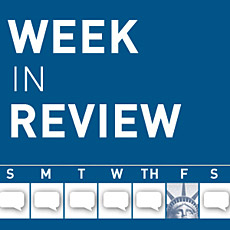 This week, you'll learn about a case pending before the Supreme Court that will determine a very gendered issue.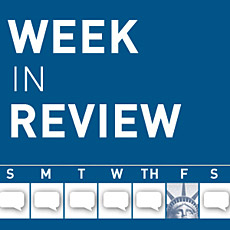 This week, you'll learn about a case pending before the Supreme Court that will determine whether female Wal-Mart employees can bring a pay discrimination lawsuit against the retail chain as group in a class action case, or must bring their cases one at a time. Women and men were quick to comment, sharing stories of discrimination. Last weekend, the ACLU's national office stood side-by-side with our New York affiliate, the New York Civil Liberties Union, at a rally to support federal funding for Planned Parenthood. And this week, our powerful and moving Edie and Thea video — on challenging the Defense of Marriage Act (DOMA) — broke over 100K views after the Justice Department announced it will no longer defend DOMA in federal court. But, there is always more… Get the info you need, because freedom can't protect itself.
Issues of the week:
What's the Most Sexist Thing You've Heard At Work?
Our post about a pay discrimination case against Wal-Mart — Women: Do You Work Just for the Sake of Working? — generated an overwhelming response. The stories of women involved in the case, Dukes v. Wal-Mart, really struck a chord. What about you? What's the most sexist thing you've been told or witnessed while at work? Share your stories on our Facebook page >>
Stand with Planned Parenthood and Stop the Assault on Women's Health
On February 18, the House passed an amendment that would eliminate all federal funding to Planned Parenthood because the organization provides women abortion care using non-federal dollars. If that makes little sense to you, you're in good company. This past Saturday, the ACLU and the NYCLU joined other organizations at a rally supporting Planned Parenthood and opposing the Pence amendment. Find out more about why we oppose the Pence amendment >>
Obama DOJ Announces It Will Not Defend DOMA Cases in Court
In a historic show of support for equal treatment under the law, the Obama administration announced on February 23 that it will no longer defend the discriminatory "Defense of Marriage Act" (DOMA) in court. In a statement, Attorney General Eric Holder said that President Obama has concluded that Section 3 of DOMA is unconstitutional because it fails to meet the legal standard – "heightened scrutiny" — that applies when the government treats gay people and straight people differently. Our lawsuit on behalf of surviving spouse Edie Windsor was a major factor in the administration's decision. Watch our popular video >>
(The ACLU's LGBT Project fights discrimination and moves public opinion through the courts, legislatures, and public education in various areas: relationships, youth & schools, parenting, gender identity, and others. Learn more about our work >>)
Illegal Psychological Operations and Propaganda Against U.S. Citizens?
Rolling Stone reported that Lt. Gen. William Caldwell, a three-star general in charge of training Afghan troops, commanded his Information Operations (IO) cell to target congressional delegations visiting his base in an attempt to manipulate the perceptions and opinions of U.S. senators and representatives through psychological operations (PSYOP). Find out why we're against this >>
Voting Rights Trouble in Florida? Now Where Have I Heard THAT Before?
Approximately 5.3 million Americans across the country are barred from voting because they have past felony convictions. About one million of those people live in Florida. With those kinds of numbers, a new proposal to bar even more Floridians from voting is a slap in the face to our democracy.
Florida has an ugly history of disfranchisement; don't let even more people be elbowed out of the political process. Tell the governor and the Board of Executive Clemency that this proposal is a giant step backwards, and a blow to democracy. Take action >>
Coming Up Next Week:
On Thursday, March 10, the House Committee on Homeland Security will hold a hearing called "The Extent of Radicalization in the American Muslim Community and that Community's Response." We will have plenty more to say about this hearing and this issue later as the week begins.
March is Women's History Month, and Tuesday, March 8, is International Women's Day. Throughout the week, we'll be blogging about the ongoing struggle for women's rights here at home and around the world.
This is your week in civil liberties. Let us know if this is useful or if you'd like to see changes. Share your thoughts: ideas@aclu.org.
Learn more about and take action on the issues that you care about: Subscribe to our newsletter, follow us on Twitter, and friend us on Facebook.