Back to

News & Commentary
This Week in Civil Liberties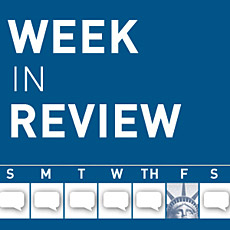 Starting this week, we'll showcase the hot issues from the last seven days.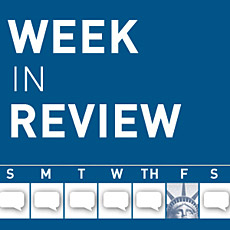 This is the start of something new. Not just a New Year, but here at ACLU.org we have some new and exciting programs launching, and more coming up in the near future. Starting this week, we'll showcase the hot issues from the last seven days. This is your chance to take another look.
This Week on the Blog of Rights
Last Saturday marked the 38th anniversary of the Supreme Court decision in Roe v. Wade. The ACLU's Jennifer Dalven reflected on the current challenges to reproductive freedom and new legislation that threatens basic health care for women. And Louise Melling blogged on the conspicuous absence of the word "abortion" in President Obama's Roe statement.
Most Popular

'Know Your Rights' Makes a Comeback
We rely on the police to keep us safe and treat us all fairly, regardless of race, ethnicity, national origin or religion. Check out the ACLU's Know Your Rights card, and watch Elon James White's video version.
When Free Speech Isn't Really Free
Virginia Cody — a retired Air Force officer and anti-drilling activist — was shocked to receive a bulletin from the Pennsylvania Homeland Security Director describing the monitoring of several anti-drilling groups. Watch the video and get some background.
Spy Files — In Your Backyard
United States law enforcement agencies, from the FBI to local police, have a long history of spying on American citizens and infiltrating or otherwise obstructing political activist groups. Political spying was rampant during the Cold War, but it's hardly dead even now. Check out our spy map.
What's Up With the PATRIOT Act?
Just six weeks after the September 11 attacks, a panicked Congress passed the "USA/Patriot Act," an overnight revision of the nation's surveillance laws that vastly expanded the government's authority to spy on its own citizens, while simultaneously reducing checks and balances on those powers like judicial oversight, public accountability, and the ability to challenge government searches in court. Well, it's up for review (again) in the next few weeks and you should care. But don't stop there: Take action! Fill out this quick and easy form. And check out an ACLU-exclusive PATRIOT scenario, a possibility for the not-too-distant future…
Tsk, Tsk TSA
President Obama's pat-down jokes aside, thanks to a new Transportation Security Administration (TSA) policy, many passengers are being forced to undergo an extremely intrusive and humiliating "pat down" search unlike anything most Americans have experienced before. Find out what all the fuss is about, tell your story, or get help here.
Have you seen ACLU's new Facebook Application?
We take our advocacy seriously, but it can be fun, too. Check out this quick and easy tool to share your advocacy actions with your friends.
Learn more about and take action on the issues that you care about: Subscribe to our newsletter, follow us on Twitter, and Like us on Facebook.