Back to

News & Commentary
"The Constitution Was Written for Everyone, Not Just for People Who Make $100,000 a Year"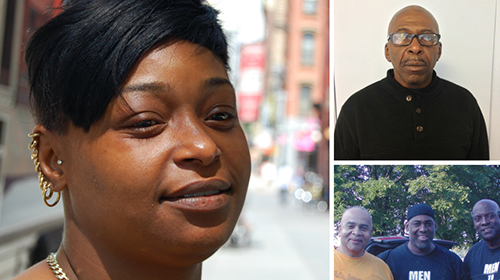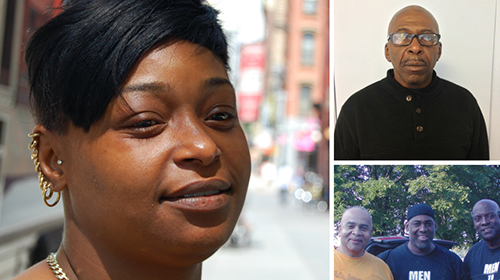 You may not have heard of the lawsuit Hurrell-Harring v. New York, but you've probably heard of your "right to an attorney" as an American.
As seen on just about every episode of "Law & Order," when people are arrested, they are informed that they "have the right to an attorney, and if they cannot afford one, one will be provided for them." In fact, the Supreme Court called the right to counsel "an obvious truth" more than 50 years ago. But states' failure to provide attorneys to people too poor to afford them has become an ongoing nationwide crisis.
But not 50 years too soon, things might finally get better.
This afternoon, the New York Civil Liberties Union and the law firm Schulte Roth and Zabel LLP announced an 11th hour settlement that will overhaul public defense in five New York counties and lay the foundation for statewide reform of public defense.
It's a victory that has significance for equal justice across the country because the reforms are more progressive than anything we've seen in any indigent defense case in the United States.
%3Ciframe%20allowfullscreen%3D%22%22%20src%3D%22%2F%2Fwww.youtube.com%2Fembed%2Fe1L5rqbuhJY%3Fautoplay%3D1%26autoplay%3D1%26version%3D3%22%20height%3D%22281%22%20width%3D%22500%22%20frameborder%3D%220%22%3E%3C%2Fiframe%3E

Privacy statement. This embed will serve content from youtube.com.
Why is the right to counsel so fundamental? Because our adversarial criminal justice system requires both a robust prosecution and defense so what really happened in any circumstance can be judged. That's why New York's failure to provide poor people with meaningful public defense services creates a two-tiered criminal justice system where whether or not you go to prison is based on how much money you make.
No one benefits in a system where someone like nursing aide Kimberly Hurrell-Harring spent months in a Washington County jail and lost her job and home over a simple misdemeanor.
Or where James Adams, accused of stealing deodorant, was saddled with bail he couldn't afford and sat in a Syracuse jail for three months while his family was evicted from their home.
Or where Donald Telfair of Suffolk County had to defend himself in court while his jaw was wired shut and was sentenced for up to three years for a crime he didn't commit.
People like Kimberly, James, and Donald represent countless Americans who lost their jobs, homes, and, in some cases, families because they had no meaningful legal help, and all Americans have paid the price — both the moral cost and the financial cost as taxpayers, funding needless incarcerations and court proceedings that could have been avoided with public defense.
That's why seven years ago, the NYCLU and Schulte Roth and Zabel sued New York State over its failed public defense system. And why in one of his last public acts before announcing his resignation, Attorney General Eric Holder submitted a statement of interest supporting the Hurrell-Harring lawsuit, the first ever U.S. Department of Justice show of support in a state court proceeding on public defense.
Finally, after a seven-year lawsuit and more than 50 years of constitutional violations, New York State is accepting its responsibility to provide public defense. The state has agreed to provide justice for New Yorkers rather than passing the buck off to counties that have failed in the process. Today's agreement lays the groundwork for creating a system of justice throughout the state, and perhaps throughout the country, where guilt and innocence aren't determined by how much money you make.
The right to counsel may not just be a right that people watch on television shows, but one that all people, rich or poor, are granted. This has been a long time coming.
Or as Mr. Telfair put it: "The Constitution was written for everybody, not just for people who make $100,000 a year."
Please join us in thanking the people at the heart of today's victory, the many poor New Yorkers who suffered tremendous losses in the state's broken public defense system yet stood up to fight for equal justice as plaintiffs in this lawsuit for more than seven years.
Learn more about indigent defense and other civil liberties issues: Sign up for breaking news alerts, follow us on Twitter, and like us on Facebook.