Back to

News & Commentary
Justice in Florida: Investigation of Trayvon Martin's Death and Police Response Must Be Fair, Thorough, Unbiased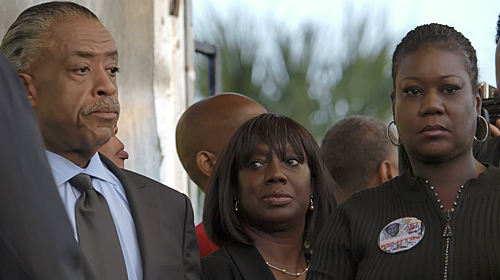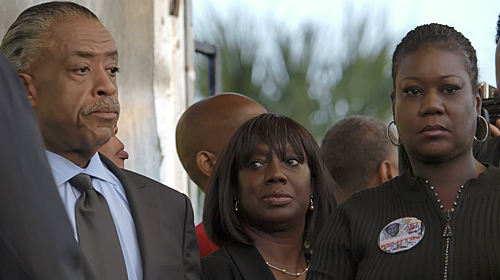 Tens of thousands of people were in Sanford, Florida, last night — coming together over the tragedy of the shooting of 17-year-old Trayvon Martin. (Pictured above, from left to right: Rev. Al Sharpton, Joyce Hamilton Henry and Sybrina Fulton, mother of Trayvon Martin, at the gathering.)
National political, social and media leaders joined the Martin family in seeking justice and speaking to and for a community in pain. As Mid-Florida Regional Director of the ACLU, I was there and I can tell you that the emotion and energy in the crowd was intense as they demanded justice for Trayvon.
In the hours before and since the rally last night, two events unfolded which will shape this ongoing situation: it was announced that a state attorney from outside the area will help lead the official inquiry, and Sanford's Police Chief, Bill Lee, announced he would temporarily step aside.
Early on, we highlighted the need for an unbiased, professional, thorough outside investigation into the shooting and called on state and federal leaders to act. Thankfully, the FBI, the Florida Department of Law Enforcement (FDLE) and the Department of Justice have announced that they will undertake an investigation. These agencies should investigate not only what happened to Trayvon, but the response of local law enforcement to his killing. With the addition of outside eyes on the Martin shooting, we don't want to lose sight of the need to not only uncover what happened that tragic night but also review the initial local investigation itself. Unanswered and very troubling questions about the police response remain.
Bringing in a state attorney from outside Sanford is clearly a hopeful development and their expected professionalism will help the FBI and FDLE conduct the fair and objective investigation that is needed. The governor and law enforcement leaders deserve credit for making this happen.
Now that outside experts are looking over the evidence and hopefully reviewing the investigation itself, we must give them the room they need to do the job right.
Justice is best served in this tragedy by a thorough and unbiased investigation of both the shooting and the initial investigation by the Sanford Police Department. TAKE ACTION: Please join us in calling on Florida Attorney General Pam Bondi to ensure that this investigation is done right. We deserve fair, thorough and unbiased answers.
Learn more about policing: Sign up for breaking news alerts, follow us on Twitter, and like us on Facebook.
Learn More About the Issues on This Page