Back to

News & Commentary
Think You Have a Constitutional Right to an Attorney? Not in Many South Carolina Courts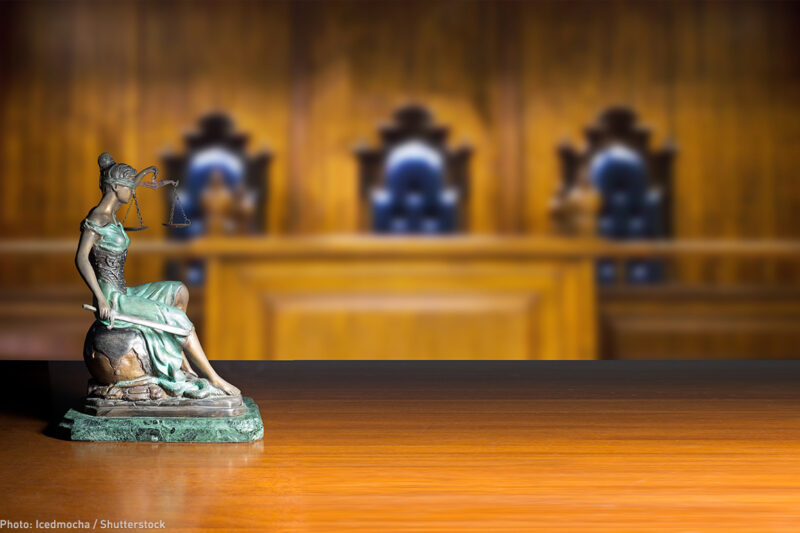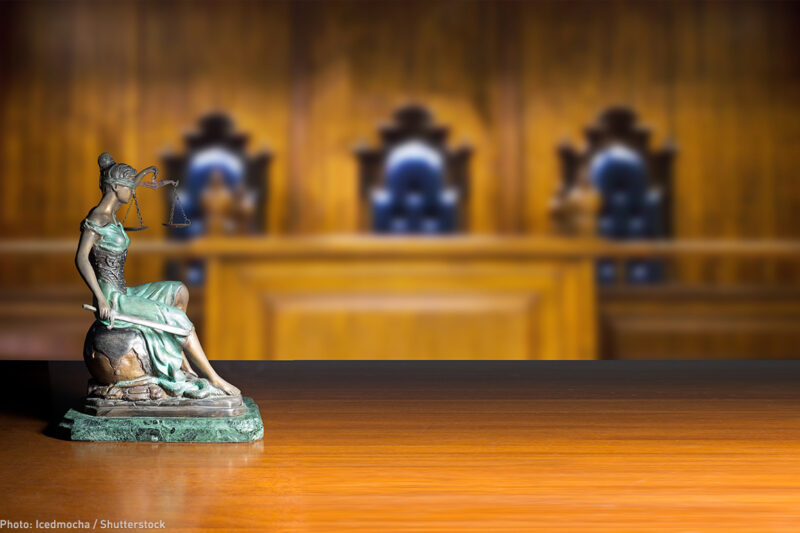 Imagine getting arrested, charged with a crime, prosecuted, convicted, and hauled off to jail. Imagine that happening without ever being represented by a lawyer. Not in America, right? Wrong. This injustice happens with shocking regularity to people in South Carolina in the city of Beaufort and town of Bluffton.
Take the case of Tina Bairefoot, whose constitutional rights were trampled upon in Beaufort.
Ms. Bairefoot was arrested for shoplifting at Walmart and charged with a misdemeanor in Beaufort municipal court. She pleaded not guilty. Despite the fact that she was facing criminal charges and possible incarceration if convicted, Bairefoot was never even advised of her right to have a court-appointed lawyer if she could not afford to pay for one.
In fact, not only was she on her own to defend herself, but it was the police officer who arrested her who then acted as the prosecutor in court. After a "trial" that took a matter of minutes, Ms. Bairefoot was convicted and sentenced to 30 days in jail without counsel by her side.
Adding insult to her injustice, when she tried to advocate for herself, the municipal court judge interrupted her, called her defense "B.S." He told her that "he didn't care" about what she had to say, and wouldn't let her speak. Then he tossed her in jail. During her time behind bars, Ms. Bairefoot suffered from mental anguish and emotional distress and was deprived of several necessary medications.
Not once on her journey from arrest to incarceration was Bairefoot provided a lawyer. Is this constitutional? Absolutely not.
Many years ago, the Supreme Court made clear that the Sixth Amendment prohibits jailing people upon conviction without affording them counsel. Yet in South Carolina the practice is still commonplace. As the ACLU documented in a 2016 report co-authored with the National Association of Criminal Defense Lawyers, "unconscionable and unacceptable practices that cause significant harm" are rampant in local courts in that state. In the Beaufort and Bluffton, thousands of poor people are cycled through their municipal courts every year. Some are condemned to jail or prison. None are given a lawyer.
The amount of money someone has should never be a determining factor in what kind of justice someone gets. But poor people are deprived of their Sixth Amendment rights in Beaufort and Bluffton simply because of these municipalities' inexcusable refusal to contract with the public defender office to provide representation to indigent defendants in the municipal courts. And these local governments are far from alone.
Despite South Carolina enacting a budget proviso in 2015 requiring municipalities to provide lawyers to poor people in municipal courts, a majority of municipalities in South Carolina ignore this requirement — even though all charges in municipal court are criminal charges and most expose the defendants to possible incarceration.
This failure results in widespread constitutional violations. Worse still, in many of these courts, the judges are not lawyers. And sometimes those prosecuting cases are also not lawyers, but police officers.
People like Tina Bairefoot, who are given unlawful jail sentences, can suffer all the harms connected to being incarcerated, including lost employment, separation from family, and worsening of medical conditions.
Of course, those who can afford a lawyer have a better shot at getting justice. They can choose to have a skilled legal professional by their side throughout the entire criminal process to challenge the charges, put the state's evidence to the test, make persuasive legal arguments to the judge, and negotiate appropriate resolutions.
In South Carolina's municipal courts, if you have money, the Constitution applies. If you don't, it doesn't. That's why the ACLU, the ACLU of South Carolina, and Nelson Mullins Riley & Scarborough LLP have filed a lawsuit against Beaufort and Bluffton on behalf of Tina Bairefoot and people like her to send a message to municipal courts across the state: The right to counsel is not a luxury for those with means, but a protection guaranteed to all.