Back to

News & Commentary
The Trump Administration's 'Law and Order' Propaganda Is Starting to Contaminate Congress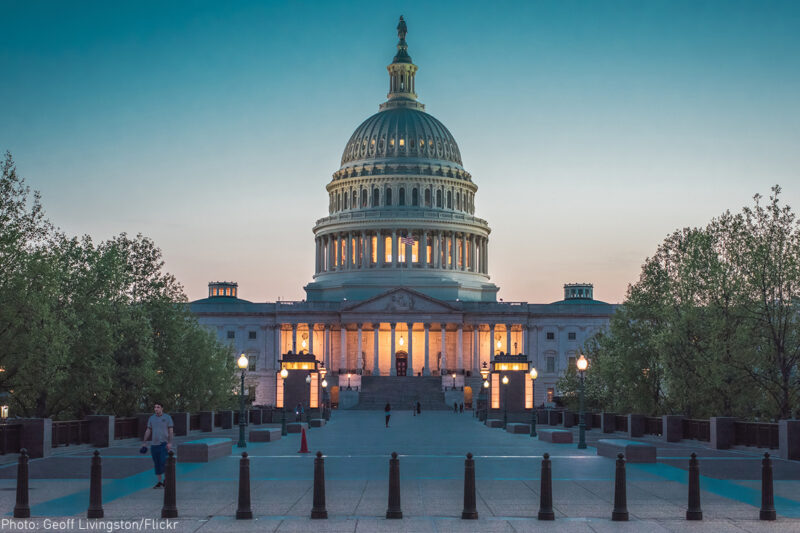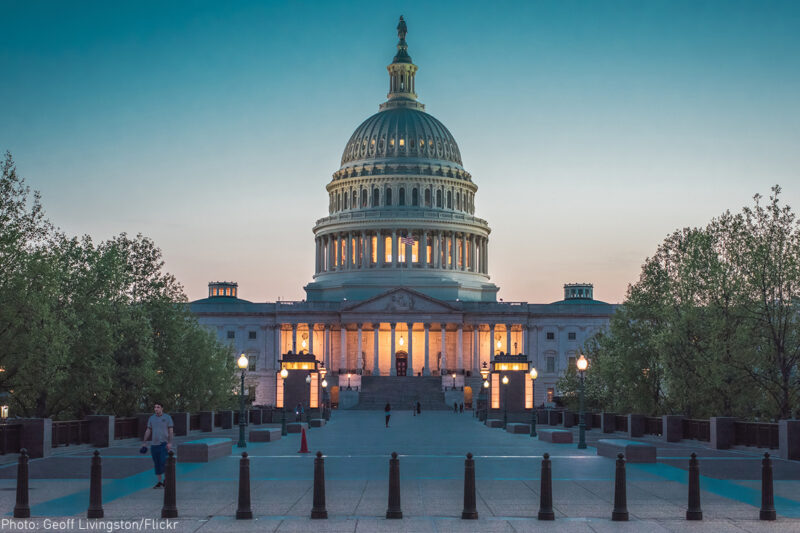 Saying something doesn't make it so. That's the best way to describe the "law and order" talk spewing out of the top echelons of the Trump administration.
Attorney General Jeff Sessions says we are "handcuffing the police instead of the criminals." Secretary Kelly believes law enforcement is "frequently convicted in the court of public opinion … by street lawyers and spokespersons." And since day one, President Trump has declared his administration a "law and order administration," pledging to end the "dangerous anti-police atmosphere in America" and "reduc[e] violent crime."
Never mind evidence challenging this war on police narrative and contradicting claims that crime has increased. Regardless, the White House will continue to say what isn't so, like the murder rate is the "the highest it's been in 47 years," if it supports its law and order agenda. This agenda, contradictorily, includes protecting local police departments from "harmful federal intrusion," like consent decrees, while at the same time trying to deputize local police to enforce federal immigration laws.
It seems Congress is now buying into the "law and order" rhetoric just in time for Police Week, which starts next week. Instead of advancing policies that will build trust between law enforcement and the communities they serve, Congress will take up divisive policing bills next week. These bills include H.R. 115, the Thin Blue Line Act, which would expand the federal death penalty for the homicide or attempted homicide of state and local law enforcement. And H.R. 1039, the Probation Officer Protection Act, which expands federal probation officers' authority to arrest individuals who are not on probation. The ACLU opposes both bills.
The Thin Blue Line Act unnecessarily duplicates existing federal and state laws, since those who commit crimes against law enforcement are already subjected to the harshest penalties on the books. It is a bill that even congressional proponents, like House Judiciary Chairman Bob Goodlatte, concede is "limited," citing that "the vast majority of homicide cases are prosecuted in state courts." The Thin Blue Line Act is primarily meant to "send a simple message" that those who target law enforcement will be held accountable — though they already are.
The Probation Officer Protection Act gives federal probation officers police powers that they do not need to arrest individuals who are not on probation. In fact, bill supporters acknowledge that "formal arrests by probation officers [of probationers] are rare" and cite only 30 or 3 percent of instances where they may have needed to arrest someone other than a probationer. If this bill is enacted, we move federal probation officers away from their mission "to bring about long-term positive change in individuals under supervision."
Despite the "law and order" speak coming from the Trump administration, Congress cannot abandon its bipartisan efforts to respond to fatal police shootings, like that of Jordan Edwards, which continue to capture national attention. Last Congress, Republicans and Democrats both identified appropriate policy responses to this crisis, calling for data collection and reporting on police-community encounters and training and best practices to address biased policing and excessive use of force, among other proposals. Senate Judiciary Committee Chairman Chuck Grassley acknowledged that "we've got a nation in need of healing." He rightly said that we must come together "instead of focusing on the politics that tear us apart."
The policing bills that the House will take up next week will further divide us. These bills do not address the "mistrust that exists between the police and the communities they serve [that] is vital to advancing public safety," according to Ron Davis, the former head of the Department of Justice's Office of Community Oriented Policing Services. Just because the administration and some in Congress say that divisive policing bills are the answer doesn't mean they are right — no matter how often they say it.
Constituents must ask their members of Congress to vote no on the Thin Blue Line Act and the Probation Officer Protection Act. Ask your representatives and senators to take up policing bills that are long overdue for consideration, like the Law Enforcement Trust and Integrity Act and the Preventing Tragedies Between Police and Communities Act. We need to advance bills that will actually keep the public and law enforcement safe and build trust between the two.