Back to

News & Commentary
5 Years Ago, We Won Our Freedom. Will President Trump Pull the Rug Out From Under the Dreamers?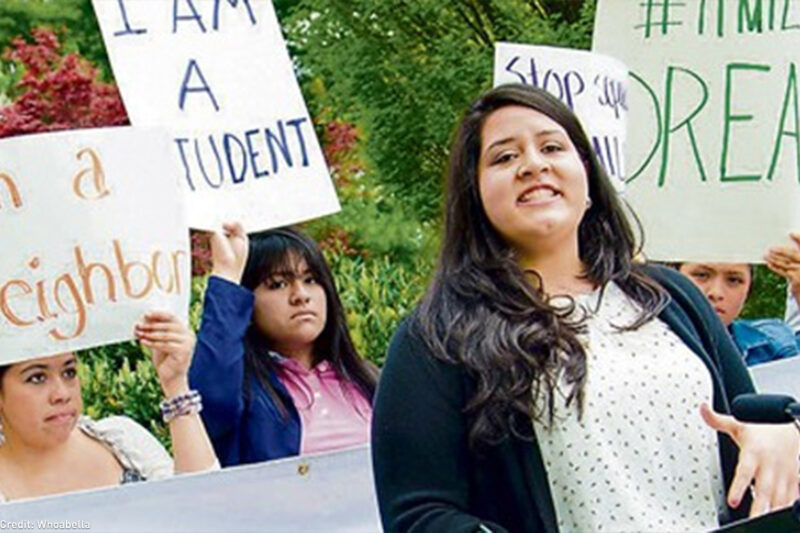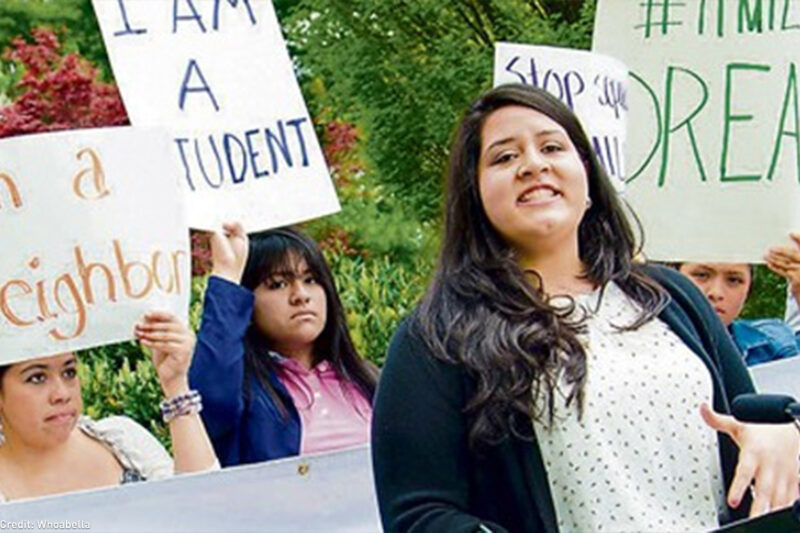 When I graduated from college in 2011, the Deferred Action for Childhood Arrivals program didn't yet exist. So, instead of a graduation day characterized by excitement and possibilities, I faced the iron gate of being undocumented. Without a work permit, I felt a deep level of anxiety of what my future would hold and a locked door blocking future potential accomplishments.
This uncertainty is why so many of us fought — we came out as "undocumented and unafraid" and organized — to win work permits and protection from deportation. We wanted to ensure that the many other young people — including my sister, who call this country their home — wouldn't have to grow up and live under the constant threat of deportation.
And here's the inspiring thing: we won.
Five years ago today, the Obama administration accepted the first application for the Deferred Action for Childhood Arrivals (DACA) program. DACA provided new opportunities and futures for nearly 800,000 Dreamers who could then live, study, and work in the United States of America without the fear of deportation.
Each DACA recipient who came forward passed a background check and was granted permission to live and work legally in America. As a result, many have fulfilled their dreams of attending and completing college, purchasing homes and cars, and working legally to build their future and provide for their families.
For the past five years, these young immigrants have gained a sense of stability. DACA allows them to live freely and fully. But today, under the Trump administration and the guide of Attorney General Jeff Sessions, that freedom is threatened.
At the end of June 2017, Texas Attorney General Ken Paxton and nine other states sent a letter to Attorney General Sessions threatening to sue President Trump if he doesn't end the DACA program by September 5.
By attacking the DACA program, their goal is to drive people back into the shadows and into a life of fear, but they will not succeed.
As my father often says, "If you get up, you'll fall. If you fall, you'll get up again." Come what may, we will get up, unite, and rise together to defend DACA and the Dreamers against any and all attacks. We will not let the current administration prevent us from making even greater progress in the fight to protect our American ideals.
Even President Trump has recognized the great contributions of Dreamers and said earlier this year that he would protect them. The decision is now his. Will he pull the rug out from under these young immigrants or will he uphold the values of the American dream and protect them?