Back to

News & Commentary
Jane Doe Wants an Abortion but the Government Is Hell Bent on Stopping Her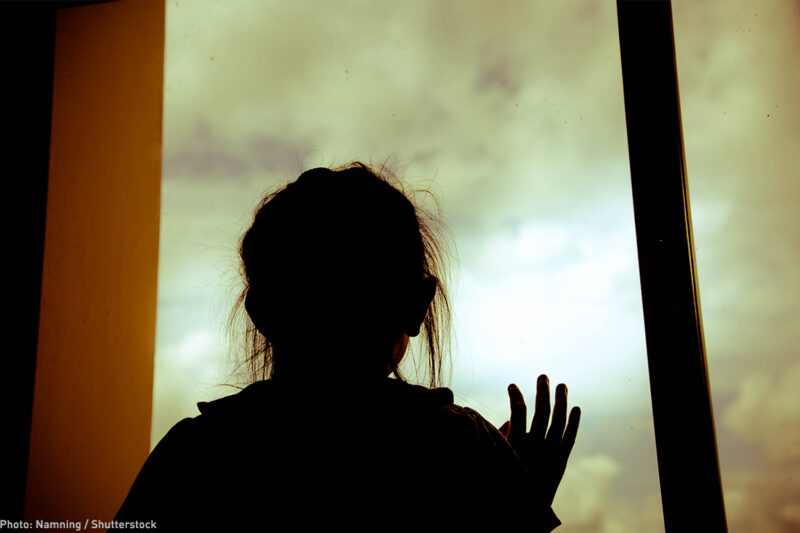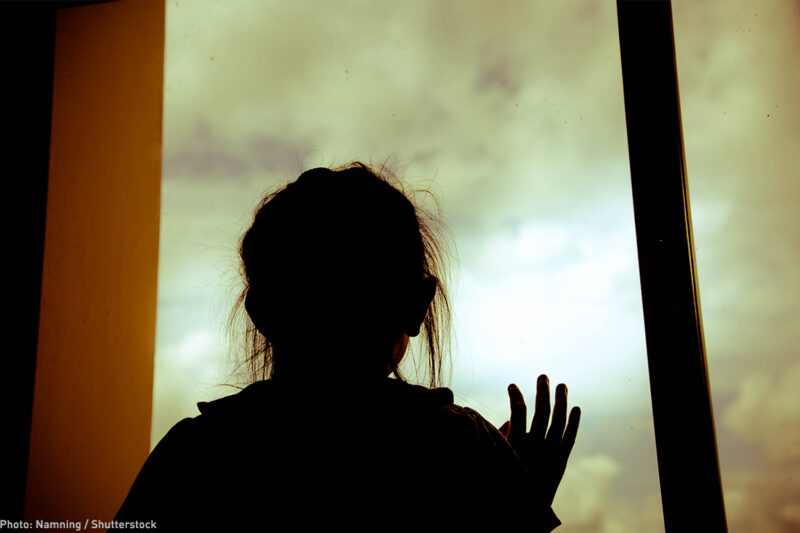 UPDATE (10/23/2017): Late Friday, a panel of the D.C. Circuit issued an order that sidestepped the serious constitutional questions in the Jane Doe case and allowed the government to further delay her ability to obtain an abortion. Sunday evening, the ACLU filed an emergency petition for en banc review, which asks all of the judges on the D.C. Circuit Court to review the panel's order. We now await the panel's decision.
After Jane Doe, a 17-year-old immigrant from Central America, found out she was pregnant last month, she decided to have an abortion. But the Office of Refugee Resettlement — the federal government agency charged with caring for unaccompanied immigrant minors once they enter the country — is prohibiting her from getting one.
The federal government has a new policy that allows it to veto an unaccompanied minors' abortion decision, and government officials are doing everything imaginable to prevent Ms. Doe from accessing abortion. They have instructed the shelter where Jane Doe is staying not to transport Ms. Doe or allow Ms. Doe's court-appointed guardian to transport her to the health care center to have an abortion — essentially holding her hostage.
The new policy is the creation of E. Scott Lloyd, the man President Trump appointed in March 2017 to head ORR. Prior to becoming head of ORR, he was senior policy coordinator for the Knights of Columbus, an anti-abortion Catholic charity. In law school, he assisted the parents of Terri Schiavo, a woman in a vegetative state, in a legal battle to prevent her husband and guardian from removing her feeding tube. In 2010, he founded a law firm, Legal Works Apostolate, which specialized in providing counsel "informed by the particular concerns of families and institutions that must navigate the 'thickets of the law' while remaining faithful to Church teaching."
Rather than allowing Ms. Doe to access a legal procedure that she wants, ORR forced her to go for counseling at a religious, anti-abortion crisis pregnancy center, where she was forced to have a sonogram.
Ms. Doe has never wavered in her decision to have an abortion. Texas law requires minors to have either parental consent or permission from a judge before having an abortion. Ms. Doe went to court and got a judicial permission to have the abortion. The Texas court appointed a guardian and an attorney to look after her best interests. She informed both of them that she decided to have an abortion and made an appointment to get one.
Although the guardian and the attorney are willing to provide transport and have secured financing for the abortion, the government has refused to temporarily release her from custody or transport her themselves, insisting that either would be tantamount to "facilitating abortion."
On October 18, we went to court seeking an order to have Jane Doe released so that she could get the abortion she needs. The government argued that they weren't holding Ms. Doe hostage because she could just agree to be deported to her home country.
Judge Tanya S. Chutkan appeared incredulous at the government argument.
"I am astounded by that position. I have to tell you, I'm astounded that the government is going to make this 17-year-old girl who has received judicial authorization for a medical procedure to which she is constitutionally authorized choose between a pregnancy that she does not want to go forward with to term or returning to the country from which she left. Those are her options. And is it your position that that does not constitute a substantial obstacle? She can leave the country or she cannot get her abortion, those are her options?"
Judge Chutkan promptly ordered the government to release Ms. Doe to her state-appointed guardian so that she could get the abortion.
Ms. Doe had her first of two necessary appointments to get her abortion on October 19, and she was scheduled to get the abortion October 20. However, the government appealed the circuit court's decision and requested an immediate administrative stay to prevent Jane Doe from getting an elective abortion that would be "irreversible."
The appellate court granted the request, so we will be back in court on Friday at 10 a.m. to once again argue on behalf of Ms. Doe, so she can get the care to which she is constitutionally entitled — if only the government would step out of her way.
Learn More About the Issues on This Page