Back to

News & Commentary
Sheriff Donnie Harrison, Proponent of Anti-Immigrant Measures, Defeated in North Carolina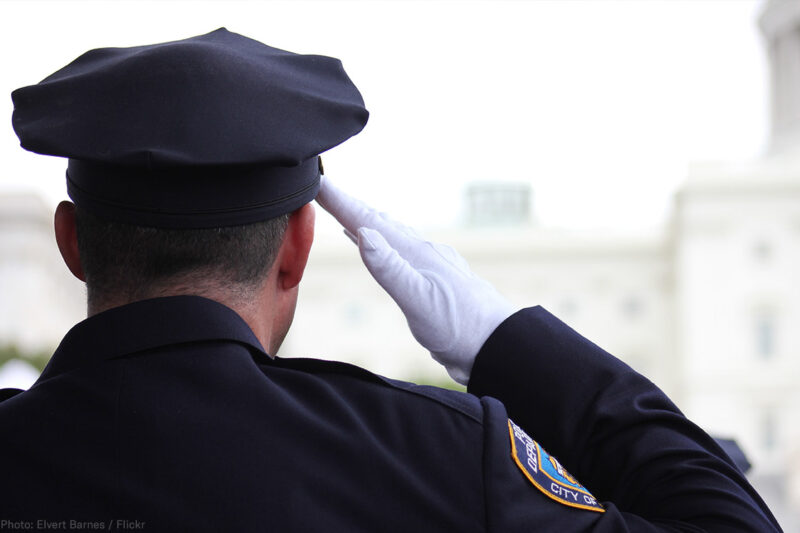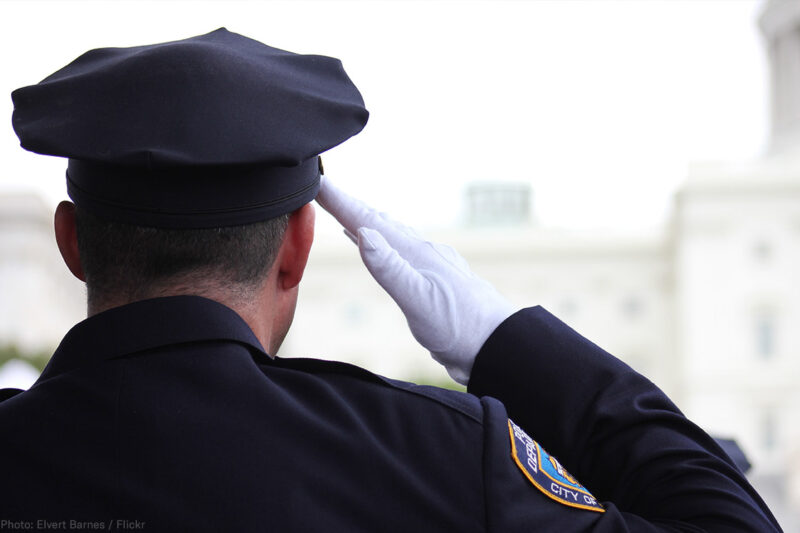 UPDATE (11/7/2018):
Wake County, North Carolina: Sheriff Donnie Harrison, a strong supporter of the federal program that allows local officers to partner with ICE agents to detain immigrants, was defeated by his challenger, Gerald Baker.
When you picture the frontlines of resistance against the Trump administration's immigration policies, you might think of protests, fists raised in the air, or impassioned speeches from national political leaders. While all of those play a role in pushing back against policies that demean, dehumanize, and endanger immigrants, local elected officials also play a significant role in the way they work with U.S. Immigration and Customs Enforcement (ICE). With election day fast approaching, voters will have the chance to demand immigrant-friendly policies from local officials that don't discriminate against members of our communities.
Sheriff Donnie Harrison of Wake County, North Carolina, for one, struck a deal with ICE in 2007 that authorized his deputies to perform functions usually carried out by federal immigration agents. Harrison's office entered into the agreement with the Department of Homeland Security under the 287(g) program, which is part of the the 1996 Illegal Immigration Reform and Immigrant Responsibility Act. Under the agreement, Harrison's deputies can engage in tactics usually reserved for ICE officers, such as asking people about their immigration status, detaining people based on their immigration status before handing them off to ICE, and issuing notices that require people to appear before an immigration judge, effectively triggering the deportation process.
While federal immigration agencies have partnered with local law enforcement agencies around the country for years, the use of 287(g) agreements has expanded rapidly under the Trump administration. Wake County's contract is one of 78 ICE cooperation agreements across 20 states nationwide. Between 2013 and 2017, 10,883 people were processed through the 287(g) program in Wake County, and 1,483 of those people were deported, The News & Observer reported last week.
Harrison has been criticized for his use of ICE's tactics by immigrants, activists, and experts such as Felicia Arriaga, an assistant professor of sociology at Appalachian State University, who specializes in law enforcement and the immigration system. In a recent op-ed article for The News & Observer, Arriaga notes that roughly half of all people deported through Harrison's office were accused of minor traffic violations — which calls into question whether the agreement with ICE is actually making Wake County safer.
"Exhaustive research has shown that 287(g) has no effects on crime rates," writes Arriaga. "In fact, it can harm policing by decreasing crime reporting from [Latino] families."
This rings true in other jurisdictions that have agreements with ICE. More than 60 percent of respondents among a group of undocumented Mexican nationals in San Diego said that they were less likely to report crimes they witnessed if they knew local law enforcement was working with ICE, according to a study by the University of California at San Diego.
The 287(g) program has had a long history of abuse of power by local law enforcement. In the past decade, at least 35 such agreements have been terminated as a result of unconstitutional policing practices such as racial profiling. In both Maricopa County, Arizona, and Alamance County, North Carolina, investigations by the Department of Justice found that the county sheriffs' offices engaged in abuse, including locating checkpoints in predominantly Latino neighborhoods and treating stopped drivers differently based on their ethnicity.
Earlier this year, the 287(g) program became a focal point of the race for sheriff of Mecklenburg County, another one of North Carolina's largest counties. Advocates for immigrants' rights opposed the incumbent sheriff, Irwin Carmichael, who supported the program. Voters ousted him in favor an opponent who vowed during the campaign to sever the 287(g) agreement with the federal government.
Sheriff Harrison continues to stand by the 287(g) agreement, claiming that it's necessary to keep the community safe. But that's not his decision to make — it's the voters. Too often, sheriffs make these decisions without informing or engaging the public. And unfortunately, most voters don't pay much attention to sheriff races or know anything about the 287(g) program.
This election cycle, the ACLU is educating and mobilizing voters to speak out against the use of ICE tactics by local law enforcement leaders, and to ask local sheriff candidates to commit to ending these agreements. Whether Sheriff Harrison changes course if he is elected or whether his opponent is elected depends on whether voters ask the hard questions of the candidates.