Back to

News & Commentary
What a Week! Three Appeals Courts Across the Nation Condemn Anti-immigrant Laws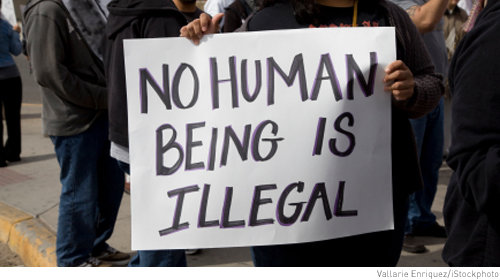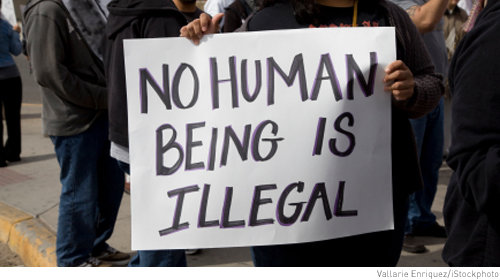 Three federal appeals courts decisions this week have added to what was already a lopsided score in favor of fairness and common sense, and against the snake-oil salesmen who managed to convince a few states and localities to enact laws discriminating against individuals based on their perceived immigration status.
Today, the Third Circuit Court rejected Hazleton, Pa.'s housing and employment ordinances targeting Latinos, upholding earlier rulings that blocked the discriminatory laws from going into effect. On Monday, the full Fifth Circuit Court of Appeals decided that an ordinance enacted by the City of Farmers Branch, Texas restricting access to housing based on immigration status should remain permanently blocked. Similar laws in Valley Park, Mo.; Escondido, Ca.; Cherokee County, Ga.; and Riverside, NJ have also been blocked by the courts or withdrawn after being challenged in court. Only one law of this sort, in Fremont, Neb., has ever been allowed to go into effect; proceedings in that case continue.
On Tuesday, the Fourth Circuit Court of Appeals decided that key provisions of South Carolina's immigration law, Act 69, should remain blocked, adding to a string of defeats for Arizona's SB 1070 and its copycats, including laws in Alabama, Georgia, Utah, and Indiana. Courts have rejected numerous contentious provisions of these acts, put narrow limits on the one type of state activity that they have allowed to proceed, and underlined that even that remaining activity remains subject to further legal challenge.
Although the anti-immigrant activists who designed and pushed these laws will never admit it, the reason their creations have faced such overwhelming failure in court is that the activists didn't understand (or simply ignored) the controlling law, and have been unable to come up with a workable legal theory to justify what they wanted to do. Indeed, the Supreme Court said in its landmark decision on SB 1070 in 2012 that a central concept on which these laws are based "is unpersuasive on its own terms."
Meanwhile, the cities and states that passed these laws are worse off for having gone down this path – not just because they have wasted time and resources defending indefensible laws in court, but also because the laws divide communities and increase discrimination.
It's not surprising that other places, looking at this record, have declined to follow suit. No SB 1070 copycat laws have been enacted since 2011, and no municipal ordinances like the Farmers Branch law have been enacted since 2010. And there are signs that even the places that passed these laws are moving on. Arizona voters recalled Senator Russell Pearce, who developed SB 1070 in collaboration with activists in Washington, DC and elsewhere. Riverside repealed its ordinance. Farmers Branch recently elected a prominent opponent of the ordinance (and its first Latina councilmember), Ana Reyes. And Hazleton is now the location of a new initiative promoting immigrant integration.
Coming together and moving forward as a community makes a lot more sense than pursuing destructive, expensive, and fundamentally unconstitutional legislation.
Learn more about immigrants' rights and other civil liberties issues: Sign up for breaking news alerts, follow us on Twitter, and like us on Facebook.