Back to

News & Commentary
President Obama and Texas Are Colluding to Detain Refugee Children in Private Prisons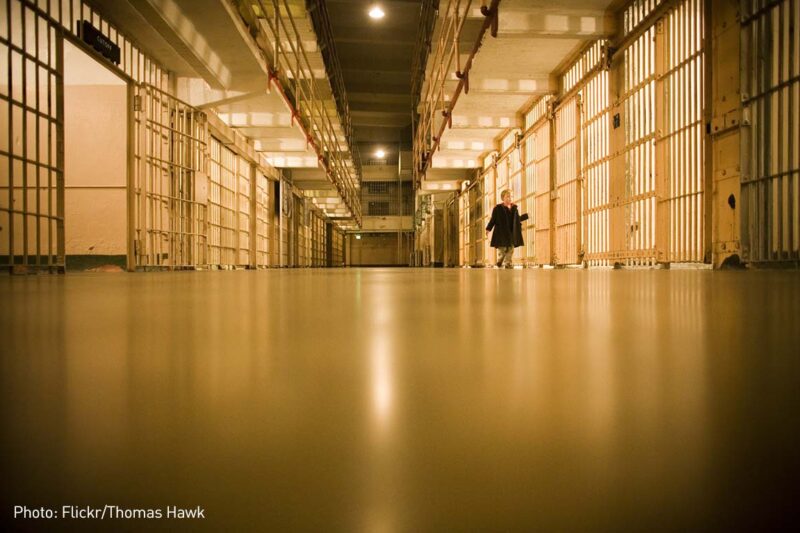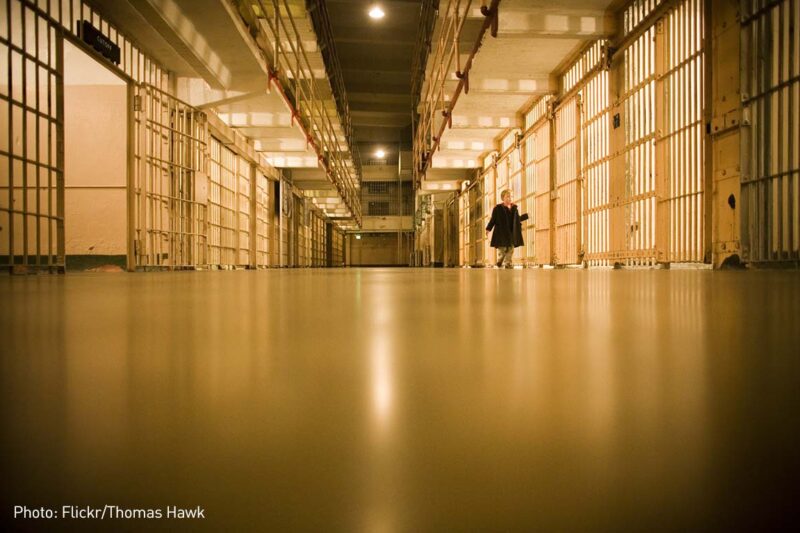 At a time when both left and right have begun to agree on the needless financial and human costs of mass incarceration, the State of Texas is conspiring with the Obama administration to undermine a federal court order so they can keep innocent children in prison. If they succeed, it will be the latest in a litany of miseries wrought upon desperate kids and their mothers fleeing Central and South American countries where many had been kidnapped, raped, beaten, and tortured.
Beginning in the summer of 2014, U.S. Immigration and Customs Enforcement ramped up its incarceration of refugee families seeking asylum, contracting with private prison companies to build massive detention centers to contain them.
These tired, poor, and huddled masses yearned to breathe free and found that they could not. Instead, they were shepherded through freezing, overcrowded holding cells with inadequate facilities, nutrition, and medical care, then transferred to private prisons in Dilley and Karnes — towns south of San Antonio — where they are locked up in compounds that resemble internment camps.
And despite their very credible fear that deportation was tantamount to a death sentence, many of these mothers and children were denied access to attorneys. Some of the women went on a hunger strike to protest their inhumane treatment — and the children continue to suffer from poor health, weight loss, diarrhea, bed-wetting, and nightmares as a result of their incarceration.
It appalls me that such injustices can happen in America.
It also appalled Dolly M. Gee, the federal district court judge who ruled last July that the Obama administration's incarceration of children and their mothers violated a long-standing settlement agreement from a case known as Flores. Judge Gee decried the Department of Homeland Security's "dubious" attempts to circumvent Flores and found that DHS "wholly failed" to ensure that detention facilities were "safe and sanitary."
Most importantly, Gee noted that Flores requires that minors be released either to (or with) family members, or that they be remanded to "licensed, non-secure child care facilities."
Let's be clear: Prisons are not licensed child care facilities.
But come October 23, the State of Texas and the Obama administration plan to argue that they are.
In Texas, the responsibility for licensing child care facilities falls to the Department of Family and Protective Services, which publishes and updates a 350-page manual of minimum standards for such facilities. It's pretty thorough.
However, recently the DFPS issued emergency rule 748.7, which specifically exempts these private prisons — referred to with a certain Orwellian flair as "family residential centers"— from having to comply with the minimum standards it requires of everyone else.
In other words, with the stroke of a pen the DFPS can officially turn prisons into licensed child care facilities, though they do not meet the standards to which every other such facility is required to adhere.
This may seem insane and cruel and cynical because it absolutely is, but it's also unnecessary.
The U.S. spends $2 billion a year on immigration detention solely to ensure people show up to their court hearings. Setting aside the needless financial waste — and it's hard to believe I have to say this — imprisoning innocent children is wrong.
These are families fleeing unspeakable circumstances, and there isn't a mother alive who wouldn't make the sacrifice to protect her children from danger and try to give them a better life. It's heartbreaking that our own federal and state governments won't respect their suffering and their bravery. Instead they engage in these craven bureaucratic antics just so they can keep kids behind bars.
DHS must comply with Judge Gee's order by this Friday. We fully expect them to argue that DFPS's sham licenses keep them from having to set these families free. We can only hope that the court will demonstrate the wisdom it has in the past and reject this inhumane and brazen deception.