Back to

News & Commentary
"I should not have had to sue my employer to have a healthy pregnancy or keep breastfeeding"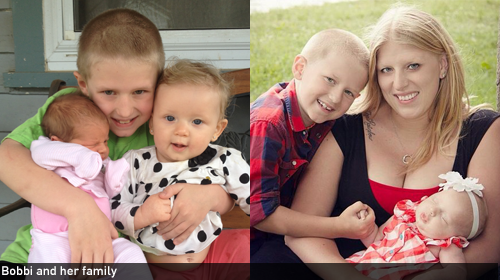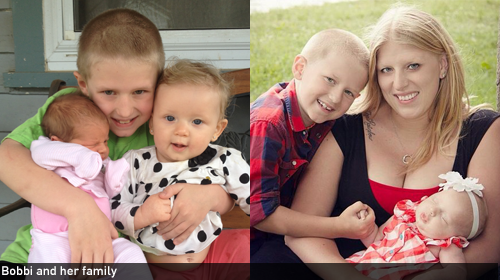 As a mother of three children, working in the manufacturing industry, I am truly in the minority: I'm one of 30 women in our facility and the only one with small children. Still, I hardly thought that in this day and age I would have to fight just to have a healthy pregnancy or continue breastfeeding after returning to work.
I found out the hard way that I was wrong.
In the fall of 2012 I found myself pregnant. I work for a glass bottle making company, and my job requires me to enter confined spaces, make major adjustments on large machinery, do lots of standing and lifting, and endure extreme heat during the summer time.
Late into my pregnancy, I became too big to do some of what my job required, and my doctor gave me some work restrictions in order to protect myself and my pregnancy. I asked my supervisor numerous times about being moved to a light duty job, but each time I asked, my request was denied. Not wanting to cause waves, and feeling that continuing to ask for accommodations would be a waste of breath, I accepted a voluntary lay off, which forced me to give up my FMLA bonding time with my soon-to-be baby daughter. I was not aware of the rights that could have protected me during this time and allowed me to continue working.
I gave birth to a beautiful little girl last spring, and I told my supervisors that I had planned on breastfeeding and would need breaks and a place to pump when I returned to work. While I was off, I took it upon myself to learn the laws associated with breastfeeding because I knew that my company had never had to accommodate a breast feeding woman at my facility. I went as far as printing out a copy of the "Reasonable Break Time for Nursing Mothers" provision of the Affordable Care Act to give to my Human Resources office.
Nonetheless, when I returned to work, the company did not provide the proper accommodations that nursing mothers are entitled to—instead assigning me to places that were filthy, hot, and unsanitary or places where my coworkers were constantly trying to barge in or.
This led to harassment and difficulties that no new mother should have to face. My coworkers kept tampering with the door to the room, putting filthy grease on the door handle, and when I complained, I was placed back onto a rotating shift—where my hours shifted every week, including an overnight shift.
The stress and the constantly changing shifts caused my milk supply to drop. I went from pumping more than enough milk for my baby during the work day to barely getting enough for one feeding. She refused to nurse, and it became extremely frustrating for both of us. This should have been a time of snuggles, smiles, and happiness—of joy in breastfeeding and pride in myself for being able to raise a family and work at the same time. Instead, I faced harassment, retaliation, and depression. I felt emotionally and physically drained.
Finally, I took the initiative and contacted people who could advocate on my behalf. It was only after I threatened to sue that the company cleaned up the room and returned me to working regular daytime hours, and even then, I continued to face harassment—the lock to the room was tampered with twice more.
Just when I thought nothing could make my situation even harder, I found myself pregnant again. My mind raced a million miles an hour—in the middle of a lawsuit with my employer due to the situation over breastfeeding, I dreaded having to ask for further accommodations. I could not afford to be laid off again.
Luckily, this time, I was armed with the knowledge that the law allows me to continue to work, even with restrictions. Because I took the time to educate myself, the company knew they had to do the right thing, and they gave me a modified work assignment. I worked right up until I gave birth.
I should not have had to take the drastic step to sue my employer simply to have a safe pregnancy, equality as a woman, and the right to breastfeed even after returning to work. I faced a lot of backlash and grief when my lawsuit went public. But I made the bold decision to take a stand as a working mom so others wouldn't be faced with having to fight like I did for something so simple. I take pride in knowing that I am doing something that will eventually make a difference, and I want my daughters to know that I love them enough to stand up for their rights. Educating yourself on your rights is something all women need to do, because no one is going to do it for you. Sometimes a little bit of knowledge and a whole lot of love can go a long way.
Bobbi Bockoras is represented by the ACLU, The Women's Law Project, and Debevoise & Plimpton, LLP, which is working on the case pro bono. You can learn more about her case here.
To learn more and get involved:
Learn more about employment discrimination and other civil liberty issues: Sign up for breaking news alerts, follow us on Twitter, and like us on Facebook.