Back to

News & Commentary
Despite Global Recognition, the Plight of Guantánamo's Best-Selling Author Worsens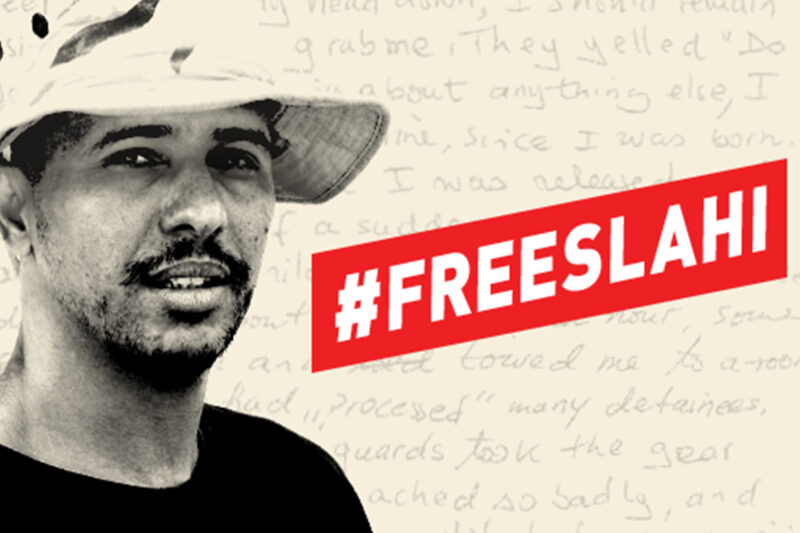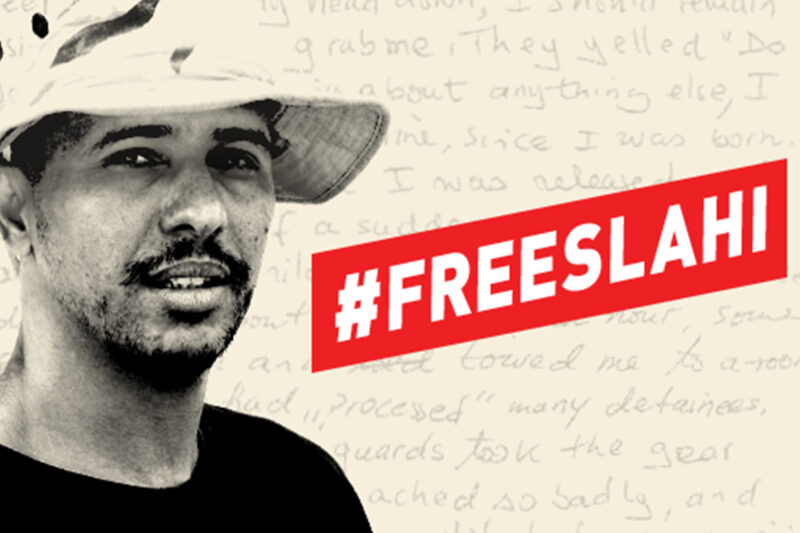 Mohamedou Ould Slahi's 13th year of captivity in Guantánamo has been remarkable in many ways.
"Guantánamo Diary," his story of torture and unlawful detention by the United States, was finally published and has become a best-seller, earning rave reviews around the world and a Hollywood movie deal. Readers continue to marvel at a book that's been called a "masterpiece" and "literary magic," written by a man whose "unfailing humanity is the constant thread throughout." Celebrities like Jude Law and Benedict Cumberbatch are reading Mohamedou's work for a global audience. Almost 50,000 people have signed the ACLU's petition calling for his freedom.
But Mohamedou's despair only grows, because the Obama administration is still denying this innocent man what he most urgently needs: freedom.
Today, we asked a federal judge to order the Defense Department to give Mohamedou a hearing mandated years ago by President Obama. That hearing, before a Pentagon body called the Periodic Review Board (PRB), would give Mohamedou the opportunity to show that he poses no threat to the United States and must be set free. He's entitled by law to this administrative process, and it could be the key to sending him home.
We also asked the court to end harsh restrictions the Defense Department recently imposed on Mohamedou without any explanation, depriving him of personal items that give him comfort, including family photos and gifts from U.S. military prison guards who became his friends. These cruel deprivations are making Mohamedou's ordeal even more unendurable.
The PRB process isn't the only way the U.S. government could set Mohamedou free. The Defense Department could also stop fighting Mohamedou's federal habeas corpus lawsuit, which challenges the legality of his initial detention. In the case, Mohamedou has argued that his capture by the U.S. in his home country of Mauritania in 2001 — far from any battlefield — and his subsequent detention and torture in Jordan, Afghanistan, and Guantanamo, are unlawful. In 2010, the federal judge in his case agreed, rightly discounting evidence obtained from torture and finding that the government failed to show Mohamedou was "part of" al-Qaida at the time of his capture. But after the judge ordered Mohamedou released, the Obama administration appealed as part of a strategy it pursued for all Guantánamo habeas cases, in which it successfully persuaded the appeals court to adopt looser legal and evidentiary standards to keep some Guantánamo prisoners indefinitely detained — but never charged with a crime.
That case is still pending. In the meantime, we're asking for a prompt PRB hearing for Mohamedou. Despite President Obama's 2011 order that the hearings take place within a year, the Defense Department has dragged its feet. As we told the court, this is a hearing to which Mohamedou is entitled by the Constitution, statute, and the laws of war.
Even as the Pentagon has denied Mohamedou a process that could set him free, it's dealing harsh blows to his emotional and mental well-being.
Guantánamo prison officials have taken from Mohamedou photos of his brothers, sisters, nieces, and nephews — family he hasn't seen for over 14 years. They didn't stop there. During Mohamedou's imprisonment at Guantánamo, he became friends with several of his military guards. Some of them gave him books with personal dedications to him, which he describes in Guantánamo Diary. For example: "I wish you good luck, and I am sure I will think of you often," and "I hope you think of us as more than just guards. I think we all became friends." These books and dedications are gone. So is the computer an interrogator gave him several years ago. That computer didn't have internet capability, and Mohamedou used it to write programs, including for chess games, and to give prison guards programming lessons. For Mohamedou, the computer was a means of keeping his mind active — he used it to try to recover from the torture he suffered in U.S. custody.
We are hopeful that the court will order the relief Mohamedou seeks, and that this will be the year he is finally free to rebuild his life in peace. And we are mindful that it has now been six years since President Obama first vowed to close Guantánamo. The clock is ticking.