Back to

News & Commentary
Eight Police Officers Fired 46 Times at My Mentally Ill Son for Holding a Pen Knife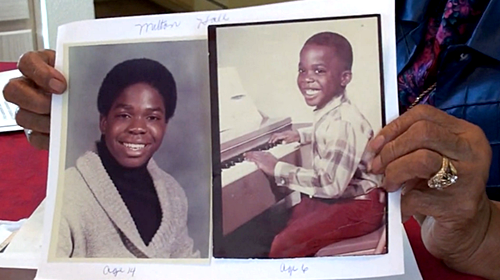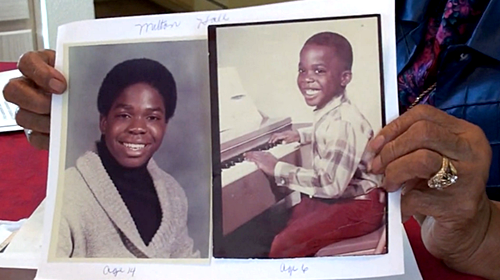 The following is an excerpt from an interview with Jewel Hall conducted by the ACLU of Michigan about the killing in 2012 of her son Milton by eight police officers. Parts of her interview appear in the video below, which also includes footage of the police killing Milton. Today the ACLU of Michigan is presenting this video at a hearing about racial disparities in the U.S. criminal justice system before the Inter-American Commission on Human Rights, which is part of the Organization of American States. The county prosecutor declined to bring charges against the officers involved, and earlier this year, the Department of Justice also declined to bring charges against them. The interview has been lightly edited for clarity.
Milton was a homeless, mentally ill African-American man, who was born on April 25, 1963, in Saginaw, Michigan. He was a community worker, and he was always there speaking out for those whom he considered the weak, for those who did not have the strength to speak for themselves.
He had a mental disability that became apparent as a young adult, from when he was probably 24 or 25. But in spite of this, he lived his life independently and with freedom.
He managed his own affairs, and that I supported and understood.
As long as he was on his medication and all, he did fine. It was when he wasn't on his medication that he was impatient. He'd sometimes become intolerant. But when he was on his medication, he maintained.
He always would say everybody has equal rights. That was one of his songs that he sang all the time. So he exposed violations and campaigned for redress for people that he thought were victims.
Milton took action to ensure and promote equal rights, and that was part of his training that he got from working with Rosa Parks. He was always addressing institutional racism. I admired him for that.
Being an avid reader and a researcher, he was knowledgeable about oppression, particularly violence towards poor people, people of color , the homeless, and those who struggled with mental illness.
For him to be shot at 46 times and hit 14 times by all white policemen, it really raised questions in my mind. How they circled him and assassinated him. One policeman, after he was on the ground, turned him over, handcuffed him, and put his foot on his back.
%3Ciframe%20allowfullscreen%3D%22%22%20src%3D%22%2F%2Fwww.youtube.com%2Fembed%2F2Iigvm5iPkU%3Fautoplay%3D1%26autoplay%3D1%26version%3D3%22%20height%3D%22375%22%20width%3D%22500%22%20frameborder%3D%220%22%3E%3C%2Fiframe%3E

Privacy statement. This embed will serve content from youtube.com.
His blood running down the street like water. And he wasn't a threat, I mean, he had a little pen knife. He had no idea that those policemen would do that to him.
To have eight people stand in front of one human being and shoot at him 46 times and hit him 14 times – it's been devastating to our family. It was devastating to the community, to everybody. And justice still has not been served.
When you have the U.S. government go in and look at Milton's case for four or five months and then come out and say, "Well, it wasn't intentional." To shoot at somebody 46 times and it wasn't intentional? It has given me a commitment for the little time that I have left to work with parents whose kids have been similarly killed.
What needs to change is how police deal with situations like the one that ended in my son's death. The elected leaders and community leaders must address conditions that allow police to use excessive and deadly force with impunity.
Learn more about police brutality and other civil liberty issues: Sign up for breaking news alerts, follow us on Twitter, and like us on Facebook.