Today, the Obama administration missed its own deadline to close the prison at Guantánamo Bay. As you might recall, a year ago on his second full day in office, President Obama signed an executive order to close the prison within a year. Not only does Guantánamo remain open, but according to news reports today, an administration task force has recommended the detention without trial of nearly 50 of the 198 prisoners held there because "they are too difficult to prosecute but too dangerous to release."
Today, we unveiled a new website focusing on indefinite detention.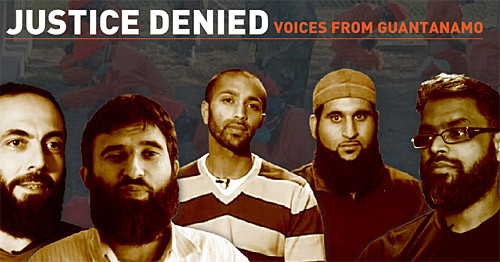 The new site includes:
The ACLU has long disputed the fact that there exists any significant category of detainees who are too dangerous to release, but too difficult to prosecute. If there is credible evidence that prisoners are dangerous, that evidence should be introduced against them in criminal trials in our federal court system. The criminal laws are broad enough to reach anyone who presents a serious threat, and the time-tested federal courts are fully capable of affording defendants fair trials while preserving the government's legitimate interest in protecting information that is properly classified.
Check out the new features on our indefinite detention page. And join us in letting President Obama know that just as important as closing Guantánamo quickly is closing it right, and that means putting an end to the illegal policy of indefinite detention without charge or trial.