Tomorrow marks the one-year anniversary of President Obama's commitment to close the prison at Guantánamo (PDF). Although the administration has already admitted it will miss its self-imposed deadline, the ACLU will continue to advocate for Guantánamo to be closed as soon as possible and, most importantly, to be closed correctly.
To mark the missed deadline, we'll be joining MoveOn, Amnesty, Human Rights Watch and others, by using Twitter and Facebook to get everyone online talking about closing Guantánamo.
Join us by taking action online today, January 21 and tomorrow, January 22:
Tweet messages with the "#closegitmo" hashtag (if you follow the national ACLU's Twitter feed, you can re-tweet messages that we will be posting)
Change your Twitter or Facebook profile picture to an orange ribbon with a message to "CLOSE GITMO". (Twitter and Facebook will automatically resize these .gifs: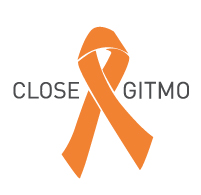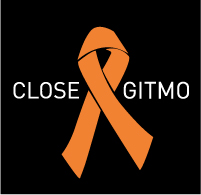 Right-click on these images to download. (Internet Explorer users, select "Save Picture As"; Firefox, Chrome and Safari users, select "Save Image As".)
Spread the word! Our goal is to make #closegitmo a top trending topic, and our success depends on reaching many people in a short amount of time to jump-start the conversation. Help us deliver this important message by asking others to join us (especially those with large followings online!)
For the latest ACLU news on Guantánamo, visit www.closegitmo.com.
Learn More About the Issues on This Page