Back to

News & Commentary
VICTORY! Historic Agreement Will Overhaul Puerto Rico Police Department Notorious for Brutality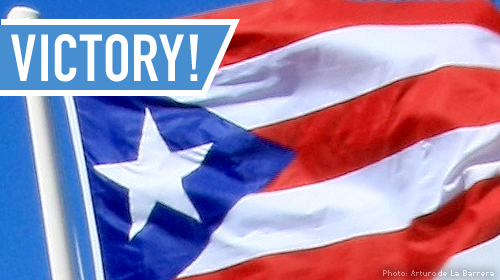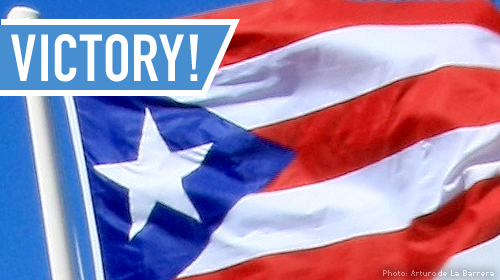 The U.S. Justice Department and the Commonwealth of Puerto Rico yesterday announced a legally binding consent decree that will require sweeping reforms to end widespread police brutality on the island, paving the way for long-overdue reforms of a recalcitrant police force that has resisted change for years. And because the consent decree is court-enforceable, the agreement will ensure that the Puerto Rico Police Department will be held accountable if it fails to follow through with the plan to overhaul its policies and practices.
Yesterday's announcement is the culmination of years of work by the ACLU, courageous advocates on the island, and the Justice Department to end the unconscionable abuse Puerto Ricans have suffered at the hands of their own police force, the second-largest police department in the United States.
I began investigating police abuse on the island in March 2011, when police were violently suppressing university student protests on a near daily basis. For years, the ACLU of Puerto Rico—one of the few human rights watchdogs on the island—had been documenting cases of police brutality against low-income and Black Puerto Ricans, but the outlaw police force had turned against nonviolent protesters in spectacular demonstrations of brutality, tear gassing and beating protesters outside the Capitol Building, courthouse, governor's mansion, and at the University of Puerto Rico. I made multiple trips to Puerto Rico to uncover and document the police force's systemic brutality, culminating in a 180-page report, "Island of Impunity," published in June of last year.
I interviewed Ruth Jiménez, whose son Jorge Polaco was delivered by police, dead and with seven gunshots in his back, to a hospital an hour and a half after arresting him a 10-minute drive away. I met Joel Félix, a young Dominican immigrant who was senselessly and savagely beaten by officers who stopped him while he was walking home and identified his foreign accent. The officers left him for dead on the side of the road, after fishing Félix's cell phone out of his pocket and calling his sister to collect her unconscious brother, who nearly died of his injuries. I uncovered the case of 19-year-old José Luis Irizarry Pérez, an unarmed 19-year-old beaten to death by officers responding to a neighbor's noise complaint about an election party the teen attended with his father. I interviewed numerous university students and union organizers who were beaten, tear gassed, and pepper sprayed when they attempted to peacefully protest mass layoffs of public workers and public university cutbacks.
I documented the cases of 28 men who were killed by police in recent years, and found that no officer was punished for these killings, with the exception of the case of an unarmed man executed by police on the street in front of bystanders, one of whom filmed the incident on a cell phone. I learned of Wanda Camacho Meléndez, a nurse who repeatedly sought the PRPD's protection from her increasingly violent and threatening ex-partner. Police failed to respond to her calls for help when he kept going to her house in violation of a protective order, and he stabbed her to death on Valentine's Day.
"Island of Impunity" documented rampant police abuse and a systemic lack of accountability in the PRPD, as well as the force's failure to crack down on sexual assault, domestic violence, and murders of women by their partners. Also in June, the ACLU and Kirkland & Ellis LLP sued the PRPD for violating the constitutional rights of peaceful protesters who were beaten and abused during demonstrations against controversial government policies. We are now close to reaching a settlement in exchange for a provision requiring the independent PRPD monitor to meet with civil society groups in order to obtain input on proposed policies and implementation plans.
At the same time, we pressured the Justice Department, which has the authority to investigate and sue local police departments found in systematic violation of the law, to take action against the PRPD. The Justice Department had investigated police abuses in Puerto Rico after they were highlighted by the ACLU, and in December 2012, the DOJ sued the Commonwealth of Puerto Rico. The ACLU filed two amicus briefs in the lawsuit to recommend reforms and suggest how to implement them.
Happily, yesterday's historic settlement is exactly what we've been seeking. The consent decree calls for a court-appointed independent monitor to enforce detailed reforms to police department organizational structures, operational policy and oversight mechanisms, training protocols, and accountability systems. While the consent decree is a huge step forward, it will take hard work and strong political will to turn the PRPD into an accountable police force that respects the human rights of all people on the island. Although the reform process will take years, and our work is far from done, the consent decree means that Puerto Ricans will no longer have to live in fear of their own police force. While Jorge Polaco and José Luis Irizarry Pérez did not live to see this day, others who have been victimized by Puerto Rico's police force can now hope for a future in which they can have confidence in a police department that protects, rather than harms, them.
Learn more about police brutality and other civil liberties issues: Sign up for breaking news alerts, follow us on Twitter, and like us on Facebook.
Learn More About the Issues on This Page