Back to

News & Commentary
Arizona Violated the Rights of Incarcerated People for More Than a Decade. That Will Finally End.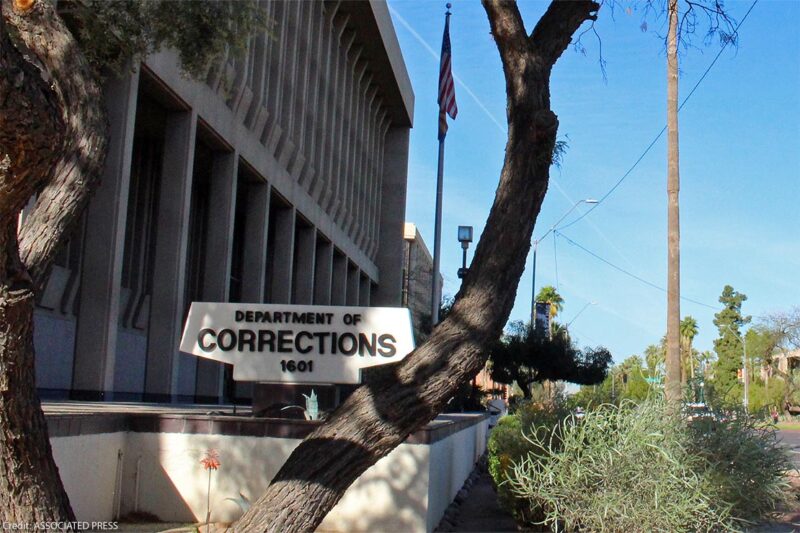 A judge is holding Arizona accountable after hearing from our incarcerated clients about the abuse they endured in custody.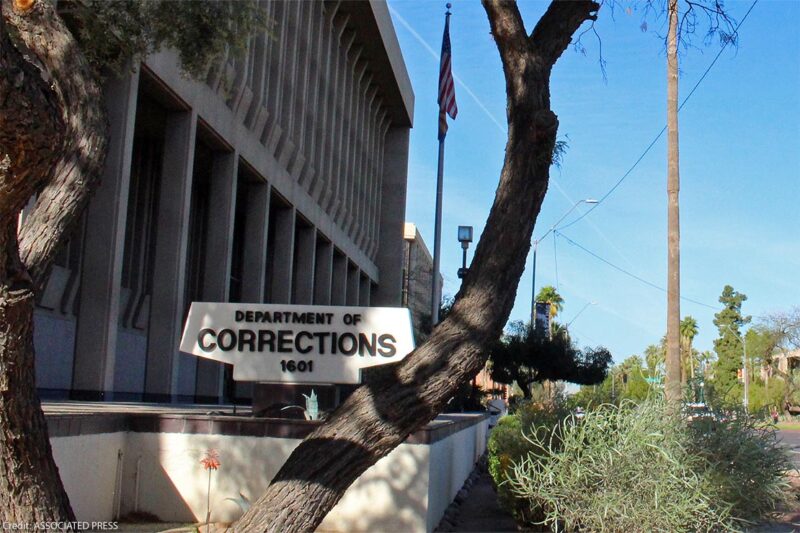 Arizona chose — for more than a decade — to violate the constitutional rights of the people in its custody. It denied medical care to the men and women incarcerated in the Arizona Department of Corrections, Rehabilitation, and Reentry (ADCRR) for years, causing untold suffering and deaths. It ignored the mental health needs of people in ADCRR, spraying them with pepper spray or shooting them with pepper ball guns instead of providing treatment. And it buried people in solitary confinement for years on end, sometimes for the terrible misdeed of being assaulted.
All the while, ADCRR denied that these constitutional violations were occurring and frequently told outright lies to the court presiding over Jensen v. Shinn, the lawsuit challenging these unlawful conditions brought by the ACLU's National Prison Project, the ACLU of Arizona, the Prison Law Office, the Arizona Center for Disability Law, and the law firm of Perkins Coie LLP in 2012.
Arizona chose — for more than a decade — to violate the constitutional rights of the people in its custody.
Finally, Arizona is being held to account. This month, U.S. District Judge Roslyn O. Silver issued a preliminary but sweeping remedial order, telling state officials what they must do to bring standards up to constitutional muster — and that the state will not weasel out of its constitutional obligations this time.
---
What our lawsuit revealed about Arizona's prison conditions
The remedial order is the outcome of a 15-day trial in November and December 2021. After reviewing evidence and testimony at trial, Judge Silver concluded that ADCRR systematically violated the Eighth Amendment prohibition on cruel and unusual punishment by having a "grossly inadequate" medical and mental health care system, and by depriving people in solitary confinement of "basic human needs" including adequate nutrition, exercise, and social interaction.
Among the examples of ADCRR's utter failure to meet constitutional standards was Kendall Johnson. At age 33, the former basketball player started experiencing numbness in her feet and legs and asked for medical care. ADCRR failed for years to diagnose her multiple sclerosis or provide her with the treatment that could slow the progression of the disease. Instead of doing the tests necessary for diagnosis, the ADCRR doctors thought that Ms. Johnson might have conversion disorder — an extremely rare mental health disorder in which a person believes they have a disease. Due to ADCRR's failures, by the time of her testimony, at age 37, Ms. Johnson was bedridden, unable to care for her most basic needs, read due to her vision loss, and eat without assistance.
On Jan. 9, 2023, Judge Silver issued a preliminary order setting out what she will require of ADCRR.
Another example was Rahim Muhammad, a man diagnosed with schizophrenia who was held in solitary confinement for almost seven years, despite ADCRR's own classification system finding that he did not pose a security risk that warranted such isolation. Mr. Muhammad spent most of the year leading up to trial on suicide watch, where he was pepper-sprayed almost 50 times for banging his head on the wall of his cell, usually while clearly delusional. When — after a year — ADCRR finally transferred him to an inpatient mental health unit where he was allowed out of his cell more often and received a minimal amount of treatment, Mr. Muhammad stopped harming himself and was no longer subjected to pepper spray.
Sadly, Ms. Johnson and Mr. Muhammad are just two of the thousands of people whose rights ADCRR violated.
---
How Arizona is being held accountable
On Jan. 9, 2023, Judge Silver issued a preliminary order setting out what she will require of ADCRR. Among other things, she will require ADCRR to hire and train sufficient medical, mental health, and correctional staff to provide adequate care to and monitoring of the people in its custody.
The order requires ADCRR to provide clinically appropriate medical and mental health care, including specific actions such as assigning each person a primary provider, improving the electronic medical record system, and ensuring that people are actually sent to the specialists they need. The court also ordered that the care provided will be assessed both quantitatively and qualitatively. The court's recognition that the care must be qualitatively appropriate should mitigate the tendency of ADCRR, like many prison and jail systems throughout the country, to treat health care as a box-checking exercise. For example, ADCRR has long counted two-minute interactions between mental health staff and a person with a serious mental illness as a counseling visit, even if they are just speaking to each other through the crack between the cell door and the wall. It has also considered a visit to a nurse at which no tests or evaluations are conducted, regardless of the seriousness of the person's complaint, to be adequate care. The court's order should put a stop to these performative but ineffective practices.
The court's order should put a stop to these performative but ineffective practices.
The court established a presumptive two-month time limit for people to stay in solitary confinement, where many have languished for years. The court will also require ADCRR to: ensure that everyone is let out of their cells for at least 14 hours per week; provide people in solitary confinement three meals a day, two of which must be hot; repair and maintain the facilities in a habitable condition; and use an electronic system to track the actions of correctional officers, to ensure that they are conducting welfare checks and not improperly denying people recreation and other out-of-cell activities.
The court's order is a strong statement that constitutional rights must be respected, even in a prison system that has turned mistreatment, cruelty, and suffering into the norm. This outcome was possible only because of the courage of Ms. Kendall, Mr. Muhammad, and the many other people who came forward to demand recognition of the rights that the U.S. Constitution protects for themselves and others in ADCRR custody. We hope Arizona will rise to the challenge of treating the people in its custody with the basic human dignity that each and every one of us deserves.