Back to

News & Commentary
A Private Prison Already Failed This Texas County. And Now Officials Want It Back?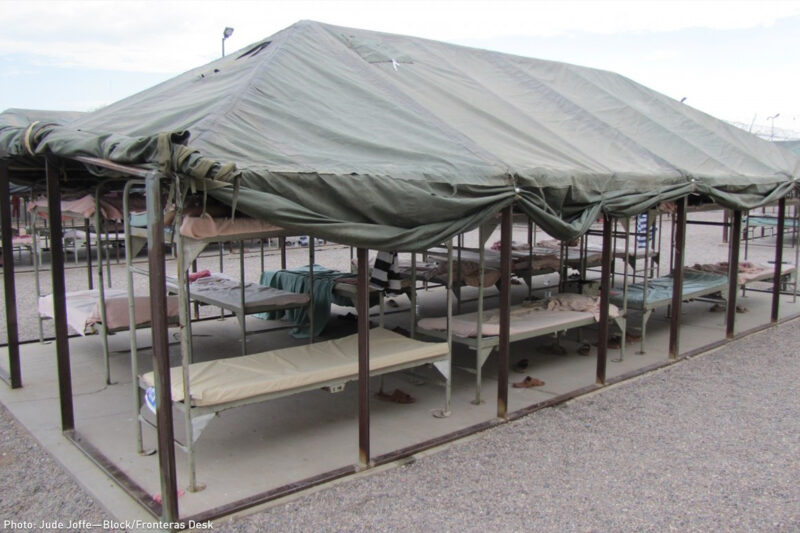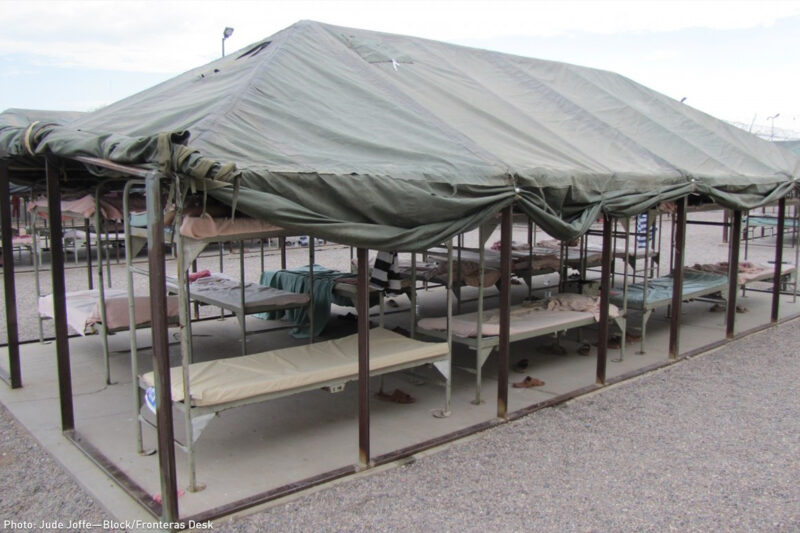 Ten years ago, Willacy County officials made a catastrophic mistake. And they're about to make it again.
In 2006, "Tent City" opened in Willacy County as a detention facility for civil immigration detainees held by Immigration and Customs Enforcement. Also known as "Ritmo" — the "Gitmo" of Raymondville, the city where it was located — it soon became infamous as one of the most inhumane facilities in the country.
Kathleen Baldoni, a nurse who worked in Tent City, testified before Congress that "the level of human suffering was just unbelievable." Baldoni went on to describe the "extreme temperatures, inadequate nutrition, medical staffing shortages, and long delays for critically needed health care" at the facility.
A PBS Frontline documentary highlighted numerous stories of racial, physical, and sexual abuse of Tent City's detainees in 2011. A 2015 Vice story cataloged the "racism of the guards, the stench of the sewage, and the rampant overcrowding." And our own report ​"Warehoused and Forgotten" exhaustively detailed the squalor, the hopelessness, and the inhumane conditions in which Tent City's detainees were forced to live.
In 2015, Tent City's prisoners rioted. The facility was almost completely destroyed, and the Federal Bureau of Prisons ended its contract with Management Training Corporation, the company that had run the facility as a for-profit enterprise. A year later, Willacy County officials sued MTC for their "abysmal mismanagement of the prison."
Willacy County is not the only place that's been burned by these prison profiteers. Last month, the state of Mississippi filed 11 civil Racketeer Influenced and Corrupt Organizations lawsuits against MTC and other private prison companies, alleging "a pattern of bribery, kickbacks, misrepresentations, fraud, concealment, money laundering and other wrongful conduct" by these companies.
But now that ICE is looking for new bed space in Willacy County, those same Willacy County officials may drop the lawsuit and contract again with the same unscrupulous private prison company.
County officials should have learned by now that hosting a private prison is not an effective economic development strategy for Texas counties. Yet elected officials are willing to put their county's finances at risk once again to contract with the same private prison company that according to their own lawsuit "failed to properly oversee, manage, and repair the prison and turned a blind eye to the enormous problems that plagued the prison from its inception."
Private prisons don't provide good jobs, decent wages, or economic growth. Their operators are frequently found in violation of state-imposed standards, especially in staffing and programming. And they often cut back on employment and programs to increase their profits.
Why would Willacy County officials want to relive this nightmare? MTC has proved that they can't oversee, manage, or maintain a prison, and the taxpayers are footing the considerable bill for its failure. Willacy County is buried in debt because of how heavily it relied on that revenue; only more financial and human misery could come of contracting with MTC again.
Heed the lessons of your own history, Willacy County officials: Don't let the false promises of prison profiteers seduce you into reopening Tent City.