Back to

News & Commentary
ACLU Challenging DEA's Access to Confidential Prescription Records Without a Warrant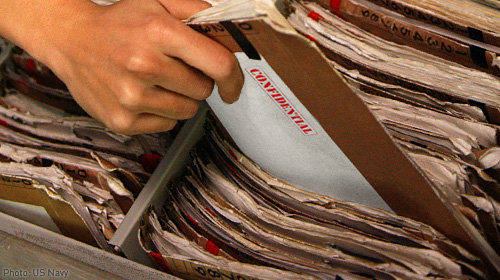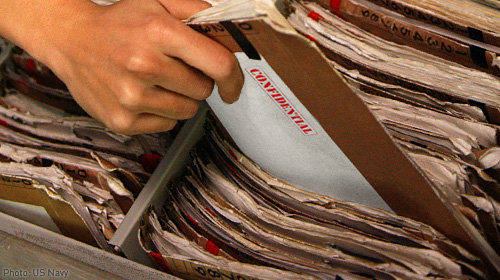 The Drug Enforcement Administration is trying to access private prescription records of patients in Oregon without a warrant, despite a state law forbidding it from doing so. The ACLU and its Oregon affiliate are challenging this practice in a new case that raises the question of whether the Fourth Amendment allows federal law enforcement agents to obtain confidential prescription records without a judge's prior approval. It should not.
Records of the prescription medications we take can reveal some of the most private and sensitive information about us. Knowing that a person self-administers prescription testosterone injections can reveal that he is a transgender man undergoing hormone replacement therapy. Knowing that someone takes Xanax, Valium, or other anti-anxiety medications can reveal a diagnosis of mental illness. If a person is on Marinol, a medication containing synthetic THC, she is likely fighting weight loss associated with AIDS. A prescription for a narcotic painkiller such as codeine or oxycodone might indicate a chronic or terminal illness. Ritalin and Adderall are associated with treatment of Attention Deficit Hyperactivity Disorder.
In 2009, the Oregon legislature created the Oregon Prescription Drug Monitoring Program (PDMP), which tracks prescriptions for certain drugs dispensed by Oregon pharmacies, including all of the medications listed above. The program was intended to help physicians prevent drug overdoses by their patients and more easily recognize signs of drug abuse. Because the medical information revealed by these prescription records is highly sensitive, the legislature created robust privacy and security protections for the PDMP, including a requirement that law enforcement must obtain a warrant before requesting records for use in an investigation. But despite those protections, the DEA has been requesting prescription records from the PDMP using administrative subpoenas which, unlike warrants, do not involve demonstrating probable cause to a neutral judge.
The State of Oregon sued the DEA in federal court to defend its right to require law enforcement, including federal agencies, to obtain the warrants required by state law. Today, the ACLU filed a motion to intervene in the case on behalf of several patients and a doctor whose prescription records are contained in the PDMP. Our clients are concerned that the privacy of their medical information will be violated if the DEA is allowed to search through prescription records without a warrant. If the DEA can demonstrate to a judge that it has probable cause to believe that a crime has been committed and that prescription records will provide evidence of that crime, then it can legitimately obtain records from the PDMP. Because prescription records and the medical information they reveal are such a sensitive matter, protecting their privacy is vital, and we argue that obtaining private and confidential prescription records without a warrant constitutes an unreasonable search in violation of the Fourth Amendment.
At the heart of this case is the so-called "third-party doctrine." Courts have held that in some contexts, information turned over to a third party for one purpose can be obtained by the police without a warrant. In theory, this is because a person no longer has a "reasonable expectation of privacy" in information already provided to others. We disagree with this principle—but even on its own terms, the third party doctrine should not apply here. Medical records are different than the trash we put out on the curb, or the canceled checks we provide to our bank, or the electrical usage records we transmit to the power company. The information we share with our doctors and pharmacists can be some of our most private information. Just because we trust our doctors with our medical information doesn't mean the DEA should be able to easily access it too. This case will help ensure that the Fourth Amendment's protections stay strong, and that the privacy of our most intimate medical information remains safe.
Learn more about medical privacy: Sign up for breaking news alerts, follow us on Twitter, and like us on Facebook.
Learn More About the Issues on This Page