Back to

News & Commentary
Murphy and Norquist: Congress Must Act to Finish Job on Criminal Justice Reform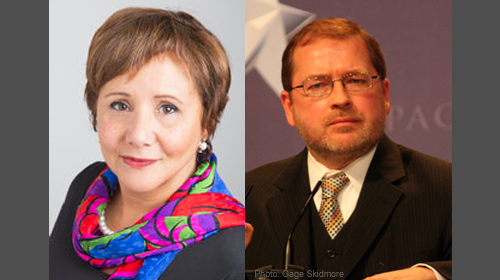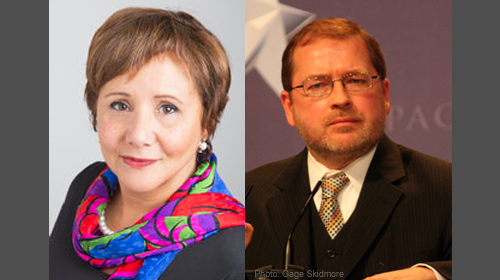 Attorney General Eric Holder's speech to the American Bar Association last Monday, announcing critical reforms to the way the Department of Justice prosecutes and addresses drug crimes, was historic and long overdue. Not in recent memory has this country seen an attorney general acknowledge that it is time "to break free of a tired status quo; and to take bold steps to reform and strengthen America's criminal justice system – in concrete and fundamental ways."
We often hear that the executive branch of government needs more – more resources, more prosecutors and longer sentences. But this time Attorney General Holder has recognized that less can be more – that widespread incarceration is both ineffective and unsustainable. The federal government cannot maintain a federal prison system that since 1980 has grown at an astonishing rate of almost 800 percent, is operating at almost 40 percent over capacity and accounts for 25 percent of the Department of Justice's budget. Currently over 219,000 people are in federal prison and almost half of them are serving time for drug-related crimes – and in a majority of cases they are non-violent.
Instead of asking for more, Holder and President Obama have taken on the task of rethinking the way the federal government approaches crime in this country. Addressing the length of sentences for non-violent crimes will ease overcrowding in federal prisons and help ensure that taxpayer dollars are spent in ways that improve public safety – such as reentry programs helping formerly incarcerated people seek employment and housing.
Although this is an important step forward for smart criminal justice policy, it is not a new approach to reform. In states around the country, lawmakers have in recent years been taking a hard look at broken criminal justice systems that fail to effectively respond to public safety needs or fix problems like addiction. Several states over the last 10 years have recognized the need to address the rising cost of incarceration and changed their laws to focus on people who truly need to be locked up. For example, since 2003, New York has reduced its prison population by almost 17 percent. These reductions can be attributed to a sharp decline in felony drug arrests, increased diversion to treatment programs, legislation that allowed for more earned time credits for people in prison, and reforms to the Rockefeller Drug Laws including lower mandatory minimums. All these successful reforms took place while the state's crime rate declined by 13 percent.
While the attorney general has taken some preliminary steps to address the mass incarceration crisis in this country, he cannot do this alone. We must call on Congress to finish the work that the administration has now started and where states have been leaders. Specifically, two bipartisan bills that have been introduced in Congress go straight to the heart of the problems in the federal criminal justice system. The first, S.1410, the Smarter Sentencing Act of 2013, which was introduced by Sens. Richard Durbin (D-Ill.) and Mike Lee (R-Utah), is comprehensive legislation that would reduce the length of some drug mandatory minimum sentences, allow judges to use more discretion to determine sentences for low level drug offenses, and apply the Fair Sentencing Act (the law that reduced the crack-powder cocaine sentencing disparity) to those currently serving sentences for these offenses. Similarly, S.619 and H.R.1695, the Justice Safety Valve Act of 2013, is bipartisan legislation introduced by Senate Judiciary Committee Chairman Patrick Leahy (D-Vt.) and Sen. Rand Paul (R-Ky.). This bill would give federal judges more discretion to sentence below a mandatory minimum sentence when appropriate.
Now that the attorney general has taken a step toward reform, we call on Congress to take the next steps toward a just and fair criminal justice system by passing these two important pieces of legislation.
Learn more about overincarceration and other civil liberty issues: Sign up for breaking news alerts, follow us on Twitter, and like us on Facebook.