Back to

News & Commentary
Told You So: Florida's New Drug Testing Policy Already Costing Taxpayers More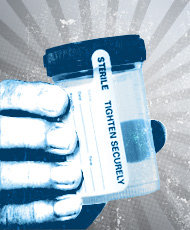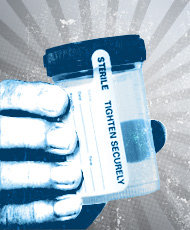 We've told you a few times about Florida's horrible new law that drug tests all families applying for cash benefit welfare applicants. The law, which went into effect July 1, makes applicants front the cost of the drug test and reimburses individuals if they test negative.
The ACLU and others predicted this program would be a failure and cost the state of Florida much more money than they would save. Guess what? In just the few weeks that the program has been in effect we have been proven right.
The Department of Children and Families' central region has tested 40 applicants since the law went into effect six weeks ago, and of those 40 applicants, 38 tested negative for drugs. The cost to the state of Florida to reimburse those 38 individuals who tested negative was at least $1,140 over the course of six weeks. Meanwhile, denying benefits to the two applicants who tested positive will save Florida less than $240 a month.
The ironic thing is that Florida should know better. They ran a similar pilot program a decade ago but ended up scrapping it because it cost the state way more money than it saved.
Like many other states, Florida is broke. To save costs it is cutting good, successful programs like Healthy Start which provides prenatal care and parenting education. Why are they cutting budgets for programs that work, instead of ones that don't?
Learn more about drug testing: Sign up for breaking news alerts, follow us on Twitter, and like us on Facebook.
Learn More About the Issues on This Page