As we head into the 2012 presidential election, we're sure to hear competing claims on where our electorate stands and speculations on why.
Last week, The Washington Post reported on 2010 U.S. Census data that shows the number of Black and Latino registered voters fell sharply, with 2 million fewer voters in 2010 than 2008. Some election experts attributed the decline in Black and Latino registered voters to the bad economy, families relocating to find work and not re-registering to vote.
A few days after the Post's story, Talking Points Memo quoted a George Mason University professor who claimed the Post's story wasn't entirely accurate. The government and politics professor explained that the census survey was flawed in how it collected data on voter registration numbers and that if we looked at previous years' results, the 2010 data would indicate that the Black and Latino turnout would increase in November.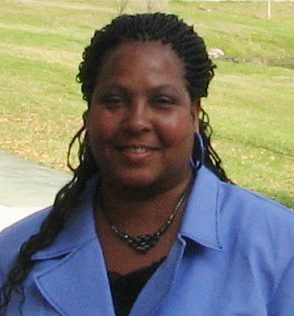 Denese Meteye James is a retired resident of Tampa. She talks about how and why she registered voters in her community in 2008, and what would be lost if it became more difficult to register voters.
Regardless of who's right, what we do know is that in the coming months, voter suppression laws in effect in states across the country will impact the election, unless we do something about it.
For example, last May, Florida put new restrictions on third-party voter registration, making it difficult for any non-profit third party to register voters without facing a hefty penalty for a minor error. Because of the Florida law, many of the organizations and individuals that once traveled into predominantly lower-income African American and Latino neighborhoods to register voters are no longer able to.
According to an analysis of Florida registration data by The New York Times, since Florida's law took effect last May, 81,471 fewer Floridians have registered to vote than during the same period before the 2008 presidential election. In addition, new registrations dropped sharply in some areas where the voting-age population had grown. Local elections officials told the Times it's due to the lack of registration drives by outside groups, like the League of Women Voters, which pulled out of the state after the law went into effect.
What's more, last year, Florida also instituted a draconian criminal disfranchisement law, rolling back gains people with past criminal convictions had earlier won to register and vote. Now, Florida disfranchises people with felony convictions permanently unless the citizen's restoration of rights is individually approved by the state. The law impacts hundreds of thousands of Floridians, who are barred from voting due to past felony convictions, and has a disproportionate impact on communities of color who are overrepresented in Florida's prisons.
What's happening in Florida is just one example of what we can expect because of voter suppression tactics passed by state legislatures. Come November, it's very likely that the number of registered minority voters will plummet and drastically impact the makeup of electorate to exclude minorities, elderly and low-income citizens. And considering other suppression laws are in place in many swing states like Ohio, Wisconsin and Florida, it could really make a difference in the outcome of the election.
It would be a sad day in our history if we didn't have a president who was elected by all eligible U.S. citizens who have the right to vote but rather chosen by certain elite groups that had the privilege to vote. That's no democracy.
In the coming months, the ACLU will work to educate Americans on their rights and ensure that every eligible voter can vote. Our Voter Empowerment Campaign will serve to help Americans overcome the unfair barriers states have created blocking the right to vote – and ensure that our democracy stays intact.
Learn more about voting rights: Sign up for breaking news alerts, follow us on Twitter, and like us on Facebook.