At Liberty Podcast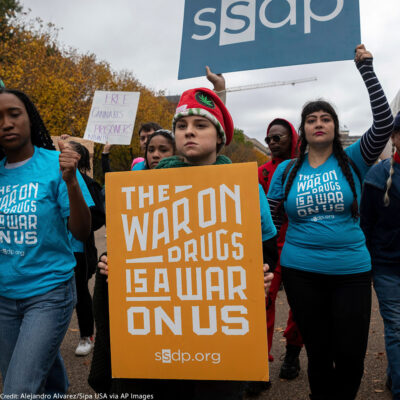 At Liberty Podcast
Clemency Is One Answer to the War On Drugs
April 20, 2023
All episodes
This 4/20, we want to talk about a tool that can be used to address the horrific consequences of the war on drugs: clemency.
Throughout U.S. history, presidents, and governors have had the power to grant clemency, either by pardoning people of their crimes or reducing their sentences. Clemency can be used as a check on the criminal legal system, which often imposes unjustifiably harsh sentences and disproportionately criminalizes Black and Brown people, disabled people, and poor people. As Americans grapple with the racism and punitive spirit that fueled mass incarceration, more and more advocates have called on chief executives to use their power to confront racial injustice and end imprisonment that is no longer just or justified.
Few issues highlight the importance of clemency more than the unequal treatment of drug convictions. Of the 1.9 million people who are currently incarcerated in the U.S.,191,000 are in jail or prison for drug related convictions. Today, many of these convictions would be erroneous, as many states adopt public health approaches to drug use and move towards legalizing marijuana in particular.
Today, we are going to look at the redemptive hope clemency can provide, both to people and the criminal legal system as a whole. We are joined by Kemba Smith, who received clemency in 2000 and has been a prominent criminal justice reform advocate ever since, and Cynthia Roseberry, Acting Director of the ACLU's Justice Division and key leader on Clemency 2014, a historic initiative of more than 4,000 lawyers who represented over 36,000 clients as they went through the presidential clemency process.
Kendall Ciesemier
Host of At Liberty and Senior Executive Producer of Multimedia, American Civil Liberties Union
she/her/hers
Kendall Ciesemier (@kendallciese) is the Host of At Liberty and the Senior Executive Producer of Multimedia at the ACLU. Previously, Kendall worked as a producer and reporter for The New York Times' Opinion section and Mic, a digital media company. Most notably at Mic, Kendall's interview with Alice Marie Johnson, a woman serving a life…
Kendall Ciesemier
Cynthia W. Roseberry
Acting Director, ACLU Justice Division, American Civil Liberties Union
At the national ACLU, Ms. Roseberry works to reform the criminal justice system. Focusing on issues like policing, bail reform, clemency, the death penalty, and other criminal justice related matters her work supports ACLU affiliates across the nation. During the Obama administration, she served as project manager of the historic Clemency Project 2014. Often referred…
Cynthia W. Roseberry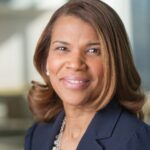 Kemba Smith
Author and Criminal Justice Advocate
she/her/hers
Kemba Smith went from college student to the girlfriend of a man involved in dealing drugs to domestic violence victim and in 1994 she was sentenced to 24.5 years in federal prison. Kemba's case drew national attention and support from various organizations including the NAACP Legal Defense Fund which ultimately prompted President Bill Clinton to…
Kemba Smith
---
This episode, Clemency Is One Answer to the War On Drugs, covers the following issues we work on –