At Liberty Podcast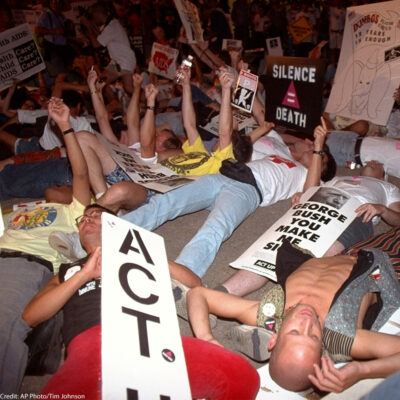 At Liberty Podcast
How ACT UP Changed the Face of AIDS and Activism
October 19, 2023
All episodes
October marks LGBTQ History Month, and this week on At Liberty we are honoring the legacy of LGBTQ activism throughout the AIDS epidemic.
Throughout the late '80s and early '90s, AIDS claimed the lives of thousands of New Yorkers per year, with city, state, and national governments doing little to address the crisis. In response to government inaction and homophobia, a group of New York City activists founded ACT UP, a grassroots, queer-led protest movement to urge action, call for change, and stand in the gap as thousands of queer people died. Due to their dogged persistence, steadfast unity in diversity, and pointed demonstrations, ACT UP achieved lasting victories in medical treatment, health care access, and more.
Today, in classrooms across the country, this history has largely gone untold. In our broader public discourse, the AIDS epidemic in the U.S. and the subsequent movement that rose to fight for LGBTQ lives is often overlooked. Enter Sarah Schulman, a novelist, journalist, playwright, and AIDS historian, who is fighting to ensure that we remember.
Schulman is the author of 20 books, her latest being "Let the Record Show: A Political History of ACT UP, New York 1987-1993," which documents the people and tactics behind ACT UP's success. Sarah is also the co-director of the ACT UP Oral History Project. She joins us today to share her expertise and remember the movement.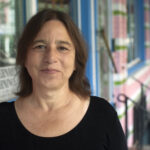 Sarah Schulman
Writer and AIDS Historian
she/her
Sarah Schulman is a novelist, playwright, screenwriter, nonfiction writer and AIDS historian. Her 20th book and most recent book is "Let The Record Show: A Political History of ACT UP, New York 1987-1993."
Sarah Schulman
Kendall Ciesemier
Host of At Liberty and Senior Executive Producer of Multimedia, American Civil Liberties Union
she/her/hers
Kendall Ciesemier (@kendallciese) is the Host of At Liberty and the Senior Executive Producer of Multimedia at the ACLU. Previously, Kendall worked as a producer and reporter for The New York Times' Opinion section and Mic, a digital media company. Most notably at Mic, Kendall's interview with Alice Marie Johnson, a woman serving a life…
Kendall Ciesemier
Listen to this episode on
Apple Podcasts
Spotify
This Episode Covers the Following Issues