At Liberty Podcast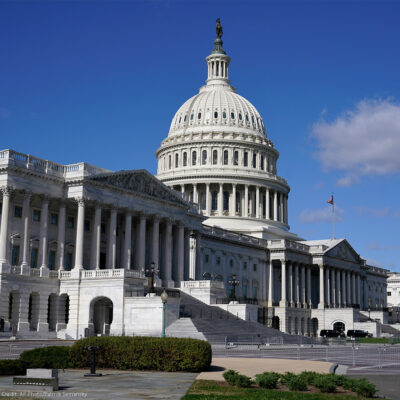 At Liberty Podcast
The State of Our Democracy With Anthony Romero
July 7, 2022
All episodes
It's a precarious time for American democracy. This year, the Supreme Court term resulted in a number of concerning opinions that rollback civil rights and civil liberties across many facets of American life, most notably the decision in the Dobbs case that overturned the constitutional right to an abortion. At the same time, the congressional hearings around the violent attack on the capitol on January 6, 2021, have revealed a dangerous and unabashed attempt to subvert our electoral system.
When people don't have trust in their government or its institutions, when our electoral system is riddled with fractures, it can be hard to mount meaningful change. One of our most powerful mechanisms of change is voting. So… we're at an impasse, and we're going to acknowledge that today and explore ways to surmount the challenges ahead of us.
Joining us to discuss is the ACLU's Executive Director, Anthony Romero. Anthony has been at the helm of the organization since 2001 and has seen our work through a number of inflection points. He knows, better than most, that progress is possible, even after major setbacks.
RSVP to the ACLU's Abortion Activist Training: www.ACLU.org/abortionactivist
To donate to support our fight against the attack on reproductive autonomy and all the attacks that follow, please visit: https://www.aclu.org/keepfighting
To get involved in our people power effort to protect abortion access, please visit: https://aclu.org/abortion-pledge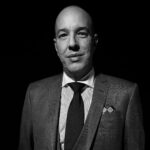 Anthony D. Romero
ACLU Executive Director
Anthony D. Romero is the executive director of the American Civil Liberties Union, the nation's premier defender of civil liberties. He took the helm of the organization just seven days before the September 11, 2001 attacks. Throughout Romero's tenure, the ACLU has pursued aggressive litigation and advocacy around the greatest injustices of our time, including:…
Anthony D. Romero
Kendall Ciesemier
Host of At Liberty and Senior Executive Producer of Multimedia, American Civil Liberties Union
she/her/hers
Kendall Ciesemier (@kendallciese) is the Host of At Liberty and the Senior Executive Producer of Multimedia at the ACLU. Previously, Kendall worked as a producer and reporter for The New York Times' Opinion section and Mic, a digital media company. Most notably at Mic, Kendall's interview with Alice Marie Johnson, a woman serving a life…
Kendall Ciesemier
---
This episode, The State of Our Democracy With Anthony Romero, covers the following issues we work on –