At Liberty Podcast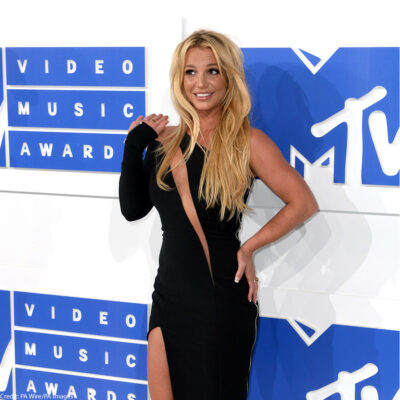 At Liberty Podcast
We All Pathologized Britney Spears
November 2, 2023
All episodes
On October 24, Britney Spears released her tell-all memoir, "The Woman in Me." In the book, she traces her journey from childhood stardom to living 13 years under the control of a conservatorship, a court-sanctioned arrangement that strips people with disabilities of their civil liberties.
In Spears' case, her dad, who she characterizes in the book as abusive and an addict, was able to gain legal rights over her life and her business when Britney was 26-years-old. This included forcing her to work, surveilling and controlling her daily life habits, and making all of her healthcare choices.
Spears' conservatorship initially made global headlines in 2021, catapulting conservatorship as a legal construct into public dialogue and calling into question its use in the lives of more than one million other Americans with disabilities. Britney's success in terminating her conservatorship propelled the state of California to sign meaningful legislation into law, requiring courts to consider alternatives to conservatorship, and making it easier for others to terminate their own.
Today, we are checking in with Zoe Brennan-Krohn, who we originally spoke to in 2021 when this case first made headlines. Zoe is a staff attorney with the ACLU's Disability Rights Project who has worked on conservatorship for many years, including filing amicus briefs in support of Britney. We've read the memoir and we're ready to discuss.
Kendall Ciesemier
Host of At Liberty and Senior Executive Producer of Multimedia, American Civil Liberties Union
she/her/hers
Kendall Ciesemier (@kendallciese) is the Host of At Liberty and the Senior Executive Producer of Multimedia at the ACLU. Previously, Kendall worked as a producer and reporter for The New York Times' Opinion section and Mic, a digital media company. Most notably at Mic, Kendall's interview with Alice Marie Johnson, a woman serving a life…
Kendall Ciesemier
Listen to this episode on
Apple Podcasts
Spotify
This Episode Covers the Following Issues