ACLU Announces Winner Of "Restore America" Poster Design Contest
January 21, 2010 5:12 pm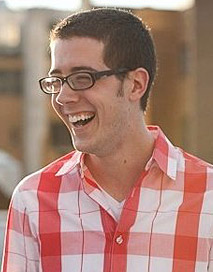 ---
Indefinite Detention-Themed Design To Be Used In New Campaign
FOR IMMEDIATE RELEASE
CONTACT: (212) 549-2666; media@aclu.org
NEW YORK – The American Civil Liberties Union today announced that a design by New York-based designer Christopher King is the winner of an ACLU poster contest to depict the restoration of civil liberties in America following the Bush administration. King's artwork will be featured as part of the ACLU's national campaign to draw attention to the indefinite detention of prisoners without charge or trial.
"I've always felt the ACLU plays an important role in our society by giving a voice to those who might not otherwise be heard and holding the government to account for the rights and freedoms promised in our Constitution," said King. "When I heard about the call to help raise awareness for this issue, it only felt natural to contribute."
King's design features an American flag hung vertically, with a prisoner's hands grasping the stripes as though they're the bars of a cage. The text of the poster contains the ACLU slogan, "Indefinite Detention … No Charges? No Trials? No Justice." The ACLU asked artists last year to review the ACLU's transition plan for the incoming Obama administration to restore civil liberties back to America and to come up with a design that depicts the transformation of America into a country committed to fixing unconstitutional policies, holding its leaders accountable and reclaiming American values.
"The issues of prisoners' rights and the prevention of abuse resonate strongly with me," said King. "I'm not sure I've ever been so disgusted as when I first heard the news coming from Guantánamo that prisoners were being held indefinitely, abused and tortured without charge or access to fair trials. Because it happens far away to people we can't see or learn much about, it's an issue that can be easy to ignore. As a graphic designer, I saw an opportunity to depict and raise awareness about the extreme injustices being committed."
"Christopher's design effectively communicates the tone of the complex issue," said Eric Schoenborn, Director of Web site communications at the ACLU. "It is gratifying to see artists engage in a meaningful review of the ACLU's policy recommendations, and discover new ways to communicate our issues."
The winning design and a showcase of the top entries can be viewed online here: www.aclu.org/national-security/restore-america-poster-contest-0
The ACLU's analysis of the Obama administration's record on restoring civil liberties and the original transition plan can be viewed online here: www.aclu.org/america-unrestored
Photo: Eric Ryan Anderson
Stay Informed
Every month, you'll receive regular roundups of the most important civil rights and civil liberties developments. Remember: a well-informed citizenry is the best defense against tyranny.
Learn More About the Issues in This Press Release