ACLU Demands Justice for Stylist Fired by Hair Cuttery Over HIV Status
October 9, 2014 12:00 am
---
---
FOR IMMEDIATE RELEASE
CONTACT: 212-549-2666, media@aclu.org
BALTIMORE –Troubled that a stylist who worked his way up from receptionist to assistant manager of a hair salon in Greenbelt was fired because of his HIV status while he was still struggling to come to terms with his diagnosis, the American Civil Liberties Union (ACLU) of Maryland today filed a formal Charge of Discrimination on the man's behalf with the Equal Employment Opportunity Commission (EEOC) against the Hair Cuttery and its multimillion-dollar parent company. The ACLU also sent a letter to the Maryland Department of Labor, Licensing & Regulation requesting a clarification that state regulations may not be invoked to justify unlawful discrimination.
"You don't get HIV by having your hair cut, and we cannot allow unfounded fears and misconceptions to drive workplace discrimination against Marylanders living with HIV," said Deborah Jeon, Legal Director for the ACLU of Maryland.
Jeon continued: "The Ratner Companies, which owns and controls all Hair Cuttery salons, talks a good game about its corporate values – saying it is committed to relationship building, trust, communication, teamwork, and quality of life for its employees. But instead of following those values, and supporting Brandon Smith at one of the most difficult moments of his life, Hair Cuttery fired him, in direct contravention of civil rights laws as well as the companies' professed values."
In January 2012, Brandon Smith was hired by the Hair Cuttery Salon at the Greenbelt Center as a part time receptionist, while attending school to become a hair stylist. In February 2013, he was promoted to a position as a stylist, and in October of 2013, he became one of the salon's two assistant managers. He had an excellent employment record, got along well with clients and colleagues, and loved working there.
On July 24, 2014, Smith learned that he had tested positive for the HIV virus. He went to work the same day and his manager, Christina Stewart, found him crying in the break room before he started his shift. Smith confided his condition when she asked what was wrong, thinking he should be honest. She responded coldly, asking, "What have you been doing?" Unbeknowst to Smith, Stewart promptly reported his illness to corporate managers.
When he arrived at work on August 5, Smith was confronted by two individuals from the Ratner Companies. They took him to the Subway sandwich shop next door and explained to him that his employment was being terminated. They said the reason for this was that he had HIV, explicitly confirming this in writing.
"This experience has been extremely traumatic, like they kicked me when I was down," said ACLU client Brandon Smith. "Since then, I am having trouble paying my bills and feel betrayed and hurt in a way I have never felt before. That is why I am stepping up to help anyone else who might have the same thing happen to them."
In addition to its EEOC filing, the ACLU is requesting clarification from the state agency that oversees cosmetology licenses and regulations because Smith's termination letter invokes state regulations to justify its discrimination. Such an interpretation of this rule, the ACLU argues, would violate federal and state civil rights laws, and so must be incorrect. Courts have repeatedly ruled that, where the risk of HIV transmission in a particular setting is unsupported by medical evidence, a person's HIV status cannot be used as grounds to exclude them. Moreover, in the field of cosmetology, the U.S. Department of Justice has issued specific guidance advising that exclusion of HIV-positive individuals from school or licensing "because of unfounded fears or beliefs about risks of transmission of HIV during work as a cosmetologist would violate the [Americans with Disabilities Act]."
Brandon Smith is represented by Deborah Jeon, Legal Director for the ACLU of Maryland.
Go to the ACLU of Maryland website to learn more: http://www.aclu-md.org/press_room/187
Stay Informed
Every month, you'll receive regular roundups of the most important civil rights and civil liberties developments. Remember: a well-informed citizenry is the best defense against tyranny.
ACLU's Vision
The American Civil Liberties Union is a nonprofit organization whose mission is to defend and preserve the individual rights and liberties guaranteed to every person in this country by the Constitution and laws of the United States of America.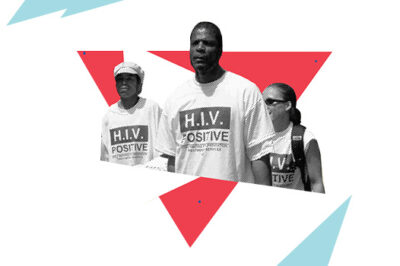 The ACLU uses litigation, lobbying, public education, and organizing at the state and federal levels to fight discrimination against people living with HIV.