ACLU of Michigan Files Complaint with State of Michigan Regarding Hospital's Denial of Critical Healthcare to Female Patient
Ascension Providence Hospital is Governed by Religious Directives but Bans Tubal Ligations While Permitting Physicians to Provide Vasectomies
July 27, 2021 10:45 am
---
---
DETROIT – The American Civil Liberties Union of Michigan (ACLU) filed a complaint with the Michigan Department of Licensing and Regulatory Affairs (LARA) regarding Ascension Providence Hospital's denial of a critical health procedure to a female patient. Specifically, the Southfield hospital is denying the patient a tubal ligation procedure, which her physician advised is medically necessary. The ACLU also sent a letter to Ascension requesting that it make an exception to its ban on this procedure, which is also discriminatory since it is believed that the hospital continues to perform vasectomies.
As the ACLU has documented in recent years, patients are encountering barriers to receiving medically necessary care when their physicians are required to abide by the Ethical and Religious Directives for Catholic Health Care Services, which are promulgated by the U.S. Conference of Catholic Bishops and set forth standards for the provision of care at Catholic health care facilities that often conflict with the standard of care for the practice of medicine. The Directives prohibit a range of reproductive health services, including contraception and sterilization, and licensed hospitals have denied these essential health services even when doing so jeopardizes a patient's health. Ascension is one of the largest Catholic healthcare systems in the United States.
The ACLU client, who asked to remain anonymous because of the personal nature of the healthcare procedure, is 26 weeks pregnant and is due in October. She is anticipated to have a Caesarean delivery, commonly referred to as a C-section, and is requesting a tubal ligation at that same time. This is based on the advice of her longtime and trusted physician, who delivered her first two children. The procedure is necessary due to the fusing of her bladder and uterus, which was discovered during the delivery of her second child. Despite her physician's recommendation that she undergo a tubal ligation during delivery to protect her health, she was advised that Ascension Providence Hospital issued a ban on this procedure Jan. 1, 2021.
"Ascension's ban on tubal ligations is not based on medical reasoning," said the ACLU of Michigan's client. "It is discriminatory and hypocritical and infringes on my medical rights and the medical rights of others."
"This policy is preventing me from obtaining a medically appropriate procedure at the time of my c-section and leaving me with three unfavorable options: changing doctors mid-pregnancy after building almost a decade's worth of trust and safely delivering two children, having to endure the additional risks of a separate surgery after recovering from the trauma of a third c-section with a brand new doctor, or not having a procedure and running the risk of a future pregnancy that could put my health in jeopardy. This kind of medical decision must be made between a patient and their doctor, not as a result of a discriminatory and hypocritical religious mandate."
The ACLU is requesting that Ascension make an exception to its policy so that a tubal ligation can be performed during the patient's C-section at the time of her delivery. The letter submitted on Monday cites medical standards of care which state, "having a tubal ligation immediately after a C-section delivery is the safest time to undergo the procedure, as the patient is already open and under anesthesia. …[T]he tubal ligation procedure would cure or alleviate a known pathology and there is no simpler treatment available."
Prior to Jan. 1, the procedure for someone with the ACLU client's conditions would have been a tubal ligation at Ascension Providence Hospital. Simultaneously, however, it is believed that the Hospital continues to perform vasectomies, making its practices both arbitrary and discriminatory towards contraception and sterilization procedures for people who can become pregnant.
"We support our client, who advocates for her right and those of every other patient, to make the deeply personal healthcare decisions that determine whether, when, and how to have children," said Syeda Davidson, ACLU of Michigan senior staff attorney. "Ascension Providence Hospital's ban on tubal ligation procedures is wrong and it's dangerous, causing patients to have additional rounds of surgery or risk not having the procedure they need. This ban is not based on medical reasoning, and if the hospital is offering vasectomies, it's also blatant sex discrimination."
This complaint follows similar ACLU action taken in 2015-2016, when the ACLU filed complaints on behalf of Jessica Mann, who Ascension Health's subsidiary Genesys Health System denied a tubal ligation while pregnant with a life-threatening brain tumor. The ACLU also filed a lawsuit in 2013 on behalf of Tamesha Means, who was denied appropriate medical treatment at Mercy Health Partners in Muskegon.
This release, and redacted letter and LARA complaint are at:
https://www.aclumich.org/en/press-releases/aclu-files-complaint-state-michigan-regarding-hospitals-denial-critical-healthcare
Stay Informed
Every month, you'll receive regular roundups of the most important civil rights and civil liberties developments. Remember: a well-informed citizenry is the best defense against tyranny.
By completing this form, I agree to receive occasional emails per the terms of the ACLU's privacy policy.
The Latest in Reproductive Freedom
ACLU's Vision
The American Civil Liberties Union is a nonprofit organization whose mission is to defend and preserve the individual rights and liberties guaranteed to every person in this country by the Constitution and laws of the United States of America.
Learn More About Reproductive Freedom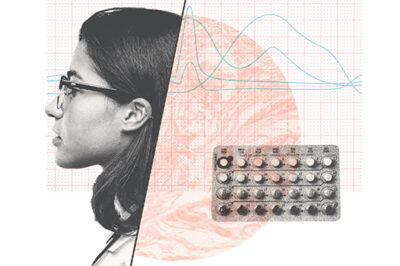 The ACLU works to ensure that every person can make the best decision for themselves and their family about whether and when to have a child without undue political interference.