ACLU Report Reveals that Black New Jerseyans are More Likely to be Arrested for Marijuana Possession Despite Equal Usage Rates
June 4, 2013 2:40 pm
---
---
New Report Features Data Analysis on Marijuana Arrest Rates by Race and Details High Costs of Enforcement
June 4, 2013
FOR IMMEDIATE RELEASE
CONTACT: 212-549-2666, media@aclu.org
NEWARK, N.J. – According to a new report by the American Civil Liberties Union, Blacks in New Jersey were arrested for marijuana possession at 2.84 times the rate of whites in 2010, despite comparable marijuana usage rates. The report, Marijuana in Black and White: Billions of Dollars Wasted on Racially Biased Arrests, released today, is the first ever to examine state and county marijuana arrest rates nationwide by race. The findings show that while there were pronounced racial disparities in marijuana arrests 10 years ago, they have grown significantly worse.
"The War on Marijuana has disproportionately been a war on people of color," says Ezekiel Edwards, director of the Criminal Law Reform Project at the ACLU and one of the primary authors of the report. "State and local governments have aggressively enforced marijuana laws selectively against Black people and communities, needlessly ensnaring hundreds of thousands of people in the criminal justice system at tremendous human and financial cost."
In New Jersey, the counties with the largest racial disparity in marijuana possession arrests were Hunterdon, Ocean and Monmouth. Statewide, police officers made 21,659 arrests for marijuana possession in 2010, and marijuana possession rates accounted for 43.4 percent of all drug arrests in 2010. In the past 10 years, marijuana possession arrest rates have risen 8.9 percent and the racial disparities among such arrests have increased 33.4 percent.
"This report confirms what advocates across the country have known for a long time: that the so-called 'War on Drugs' is a failure, and it needs to end," said ACLU-NJ Executive Director Udi Ofer. "The 'War on Marijuana' in particular has wrought tragic consequences for a generation of young Black men and their loved ones. That's why advocates throughout our state have been pushing for legislation for years that would decriminalize marijuana and as a result curb the racially disparate punishment of low-level drug offenses."
The ACLU-NJ supports two bills in the New Jersey legislature, S1977 and A1465, to decriminalize possession of small amounts of marijuana, punishable with a $100 civil penalty rather than the potential of prison time. S1977 designates 50 grams as the upper limit, while A1465 designates that limit as 15 grams. New Jersey legalized medicinal marijuana in 2010, but implementation of the law has been stymied since its enactment.
The ACLU-NJ continues to call on local and state police to stop the practices that lead to disparate enforcement of marijuana possession laws. The ACLU-NJ recommends that all police departments throughout the state focus on more serious crimes, end racial profiling and stop unfair use of stop-and-frisk tactics. The federal government should also stop providing incentives to police departments for making arrests, and instead encourage stronger transparency, data collection, and external oversight of departments.
Despite the fact that a majority of Americans now support marijuana legalization, New Jersey spent an estimated $127 million enforcing marijuana laws in 2010. Nationally, states spent an estimated $3.61 billion enforcing marijuana possession laws in 2010 alone.
"The aggressive policing of marijuana is time-consuming, costly, racially biased, and doesn't work," says Edwards. "These arrests have a significant detrimental impact on people's lives, as well as on the communities in which they live. When people are arrested for possessing even tiny amounts of marijuana, they can be disqualified from public housing and student financial aid, lose or find it more difficult to obtain employment, lose custody of their child, and be deported. In addition, the targeted enforcement of marijuana possession laws against people of color creates a community of mistrust and reduced cooperation with the police, which damages public safety. Furthermore, despite being a priority for many police departments across the states for the past decade, the aggressive enforcement of marijuana laws has not even accomplished one of law enforcement's purported goals: to eradicate or even diminish the use of marijuana."
Key findings from the report include:
Arrest Rates
Nationwide, between 2001 and 2010, there were 8.2 million marijuana arrests. Over 7 million, or 88 percent, of these arrests were for possession (versus for sale or distribution). In 2010, there were over 889,000 marijuana arrests – 300,000 more than arrests for all violent crimes combined that year. This means one marijuana arrest every 37 seconds in 2010. Over 780,000 of those arrests were for possession.
In New Jersey, there were more than 200,000 arrests for marijuana possession between 2001 and 2010. In 2010 alone, there were more than 25,000 marijuana arrests in New Jersey, more than 21,000 of which were for possession.
Race Disparities
Nationwide, a Black person was over 3.7 times more likely to be arrested for marijuana possession than a white person, despite comparable usage rates.
The racial disparities exist in all regions of the U.S., as well as in both large (for example, Monmouth) and small counties (e.g., Salem), cities (e.g., Mercer) and rural areas (e.g., Warren), and in both high- (e.g., Hunterdon) and low-income (e.g. Ocean) communities. Disparities are also consistently high whether Blacks make up a small (e.g., Hunterdon) or a large percentage of a county's overall population (e.g., Mercer).
In New Jersey, Blacks were 2.84 more likely to be arrested for marijuana possession and in many counties Blacks were four (Mercer, Salem, Warren, Monmouth, and Ocean) or even five times (Hunterdon) more likely to be arrested for marijuana possession than whites.
"Many politicians treat marijuana as a punch line, even as the most vulnerable among us sit in prison cells, losing years of their lives for offenses that the powers-that-be all too often consider a joke," Ofer said. "The criminal justice system in the U.S. and New Jersey must answer the call from the majority of the people to end anti-drug policies that for the most part target drug use among people of color."
In the report, the organization urges lawmakers and law enforcement to reform policing practices, including ending racial profiling as well as unconstitutional stops, frisks, and searches, and also to reform state and federal funding streams that incentivize police to make low-level drug arrests.
Stay Informed
Every month, you'll receive regular roundups of the most important civil rights and civil liberties developments. Remember: a well-informed citizenry is the best defense against tyranny.
By completing this form, I agree to receive occasional emails per the terms of the ACLU's privacy policy.
The Latest in Criminal Law Reform
ACLU's Vision
The American Civil Liberties Union is a nonprofit organization whose mission is to defend and preserve the individual rights and liberties guaranteed to every person in this country by the Constitution and laws of the United States of America.
Learn More About Criminal Law Reform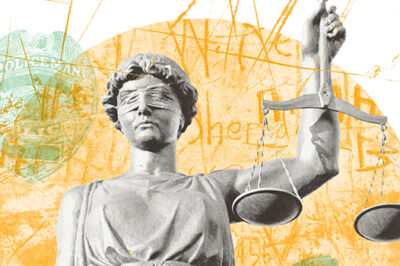 The Criminal Law Reform Project seeks to end harsh policies and racial inequities in the criminal justice system.