Incarcerated Students with Disabilities Sue New Jersey Over Denial of Education
Youth with Disabilities in Adult Prisons Entitled to Special Education, Lawsuit Contends
January 11, 2017 12:30 pm
---
---
Newark – Adult prisons in New Jersey routinely violate the rights of high school students with disabilities by denying them education, according to a federal class action lawsuit (PDF) filed today. Some students in these prisons receive no education whatsoever, while for others, education consists of receiving worksheets while they sit in a cage in the center of a solitary confinement unit.
In the wake of Governor Chris Christie's veto of a bill that would have restricted the use of solitary confinement for vulnerable populations, attorneys from Disability Rights Advocates (DRA), the American Civil Liberties Union of New Jersey (ACLU-NJ) and Proskauer Rose LLP are suing the New Jersey Department of Corrections (NJDOC) and the New Jersey Department of Education (NJDOE) for failing to provide education throughout the prison system, including to students held in solitary confinement.
"Whether in a cage or a classroom, NJDOC has failed and continues to fail youth with disabilities, utterly ignoring a key component of rehabilitation: a meaningful education," said Mary-Lee Smith, Director of Litigation at Disability Rights Advocates. "Youth with disabilities do not check their civil rights at the door of adult prison facilities."
Experts estimate that as many as 70 percent of young people in adult prisons require special education services, and federal and state laws are clear: students with disabilities incarcerated in adult prisons are entitled to special education through the age of 21. About 800 young people in NJDOC custody are currently 21 and under, but NJDOC ignores its obligation to provide special education services to those who are eligible.
"It is shocking that a state prison system would ignore the needs of students with disabilities, a group that is disproportionately represented in the prison system and could benefit so dramatically from the services the law entitles them to," said Jeanne LoCicero, Deputy Legal Director of the American Civil Liberties Union of New Jersey. "We estimate that hundreds of incarcerated students are being denied their right to an education."
"This lawsuit seeks to vindicate the rights of an incredibly vulnerable population: youth with disabilities in adult prison facilities," said Bill Silverman, a former federal prosecutor and the partner at Proskauer responsible for leading pro bono efforts. "We intend to enforce the law."
The plaintiffs in the lawsuit are the American Civil Liberties Union of New Jersey and three incarcerated students, referred to in the lawsuit as Adam X., Brian Y. and Casey Z., who have been denied special education services by NJDOC:
Adam X. has spent over 150 days in solitary confinement receiving virtually no education services, let alone special education. He entered NJDOC custody at age 18 and has a diagnosis of ADHD, but NJDOC has never investigated whether solitary confinement exacerbates his ADHD or whether his behavior resulted from his disability.
Brian Y. has spent 180 days in solitary confinement – at first he received no education services, but eventually NJDOC gave him worksheets to complete while in a cage in the middle of the unit. He entered NJDOC custody before he turned 18 and has been diagnosed with oppositional defiant disorder, impulse control disorder, and ADHD, but NJDOC has never tested him for special education, despite being legally obligated to do so. Now at the age of 19, Brian Y. has missed out on years of special education services while locked in adult correctional facilities. As with Adam X., NJDOC has never investigated whether administrative segregation worsens Brian's disabilities or whether his prior behavior resulted from his disabilities.
Casey Z. has been in special education for most of his life but has received no special education services at all since entering NJDOC custody 17 months ago at age 19. NJDOC officials tried to excuse this failure by claming Casey's sentence is "too long" for him to receive special education services, but federal law makes no such exceptions.
"There is no system in place at New Jersey's adult correctional facilities to provide students with disabilities the services they need," said Rebecca Livengood, ACLU-NJ Skadden Fellow. "Youth with disabilities in adult prison facilities can no longer be overlooked; this lawsuit will ensure that."
The lawsuit also charges that the NJDOE has failed to monitor and ensure that the NJDOC was providing special education and related services in compliance with federal and state law.
The lawsuit was filed in the United States District Court for the District of New Jersey. A PDF of the complaint can be read online.
About Disability Rights Advocates
Founded in 1993, Disability Rights Advocates (DRA) is the leading national nonprofit disability rights legal center. Its mission is to advance equal rights and opportunity for people with all types of disabilities nationwide. DRA represents people with the full spectrum of disabilities in complex, system-change, class action cases. DRA is proud to have upheld the promise of the ADA since our inception. Thanks to DRA's precedent-setting work, people with disabilities across the country have dramatically improved access to health care, employment, transportation, education, disaster preparedness planning, voting and housing. For more information, visit www.dralegal.org.
About the American Civil Liberties Union of New Jersey
The ACLU-NJ has worked to defend and advance civil rights and civil liberties throughout New Jersey since it was founded in 1960. The ACLU-NJ has been a leading advocate against the practice of solitary confinement, including successfully fighting for the enactment of legislation in 2015 that ended solitary confinement in juvenile facilities. The ACLU-NJ also worked closely with sponsors on S-51, recent legislation that would have limited the use of solitary confinement throughout New Jersey prisons, including by eliminating its use for young people in adult facilities. The ACLU-NJ's Skadden Fellow, Rebecca Livengood, focuses on increasing access to education for incarcerated young people, and has represented and conducted advocacy for the educational rights of many young people incarcerated in New Jersey's juvenile and adult prisons. For more information, visit www.aclu-nj.org.
About Proskauer Rose LLP
Proskauer is a leading international law firm with offices in major financial business centers in Asia, Europe, and North and South America. Proskauer has a longstanding commitment to providing legal services and aid to the disadvantaged and poor. It is deeply ingrained in our culture and in everything we do. We are proud to partner with organizations within our communities to make a difference for those who truly need help. Additional information about the firm can be found at www.proskauer.com.
Stay Informed
Every month, you'll receive regular roundups of the most important civil rights and civil liberties developments. Remember: a well-informed citizenry is the best defense against tyranny.
By completing this form, I agree to receive occasional emails per the terms of the ACLU's privacy policy.
The Latest in Disability Rights
ACLU's Vision
The American Civil Liberties Union is a nonprofit organization whose mission is to defend and preserve the individual rights and liberties guaranteed to every person in this country by the Constitution and laws of the United States of America.
Learn More About Disability Rights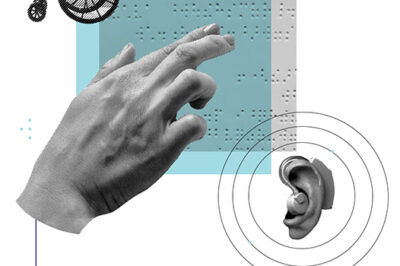 Striving for an America free of discrimination against people with disabilities, where they are valued, integrated members of society with full access to education, homes, health care, jobs, voting, and beyond.