Lawsuit Challenges Iowa Law Banning Schools from Requiring Masks
September 3, 2021 1:15 pm
---
---
DES MOINES, Iowa — Eleven parents of children with disabilities and Iowa disability rights groups have filed a federal lawsuit today challenging an Iowa law that bans school districts from imposing mask mandates in schools.
The parents and disability rights advocates are taking the action to protect children who are too young to be vaccinated whose disabilities, including underlying health conditions, make them particularly susceptible to severe illness, long haul COVID symptoms, or even death from COVID-19. They argue that the ban on mask mandates discriminates against these students in education, effectively excluding them from public schools and denying them equal access to education. That is a violation of the Americans with Disabilities Act (ADA) and Section 504 of the Rehabilitation Act.
"HF 847 is a civil rights violation that puts vulnerable kids in a dangerous situation. We all should be able to agree that it's not fair to force kids out of school because they have health conditions and disabilities that put them at a higher risk of serious complications from COVID," said ACLU of Iowa Legal Director Rita Bettis Austen. "It's also not fair to require parents to expose their children to these risks just so they can go to school. We are asking the court to block HF 847 so that our schools will be able to require masks when necessary to ensure an equal education for all kids."
Earlier this year, the Iowa Legislature passed House File 847. It prevents local school districts from requiring anyone to wear a face mask and was signed into law by Gov. Kim Reynolds. The lawsuit filed today is asking the district court to block the provision of the law prohibiting mask requirements at school as a violation of federal law (ADA and the Rehabilitation Act) and to order the state to allow school districts to adopt mask mandates for their students and staff.
Online learning opportunities vary greatly by district. Some Iowa schools are offering no online learning and some are offering only prerecorded materials and no live teacher support. These options do not provide and equal or even adequate education, especially for young children and especially for children with disabilities.
"Prohibiting schools from taking reasonable steps to protect the health of their students forces parents to make an impossible choice: their child's education or their child's health," said Susan Mizner, director of the ACLU's Disability Rights Program. "Students with health conditions or disabilities that make them vulnerable to COVID have a right to attend school without endangering their health or safety. Schools who have children with these conditions have legal obligations under federal disability rights laws."
The clients in the case are the Arc of Iowa and 11 parents of minor children across the state with disabilities whose health could be at risk due to the enforcement of this provision. They are represented by the American Civil Liberties Union, the ACLU of Iowa, Disability Rights Iowa, the Arc of the United States, and law firms Arnold & Porter and Duff Law Firm, P.L.C. This is the second federal lawsuit the ACLU has filed challenging a statewide ban on mask mandates in schools, following a lawsuit in South Carolina last week.
Below are additional quotes from litigators and clients:
Doug Cunningham, executive director of Arc of Iowa, an advocacy organization for people with intellectual and developmental disabilities, said:
"This should not be a political issue. It's an issue that affects the health and wellbeing of the children with disabilities in our state, and I would like to think that all political groups embrace that basic principle. This law is making it impossible for many students to go to school. I see first-hand how families have to make an awful choice—the health or safety of their child or their education. Being safe at school is a right. Getting an education is a right. I'm hopeful this lawsuit will correct this terrible situation that our state government is creating for nearly any family in the state who has a school-aged child with a condition threatened by COVID."
Catherine E. Johnson, executive director of Disability Rights Iowa, said:
"Excluding students with disabilities from public education was routine practice prior to Congress enacting federal protections. For more than 40 years, students with disabilities have been protected from discrimination based on disability by Section 504 of the Rehabilitation Act and the Americans with Disabilities Act. These federal laws guarantee students with disabilities the right to equal access to a public education alongside their general education peers. HF 847 effectively excludes students with disabilities from public education and denies them equal access, in violation of the Americans with Disabilities Act and Section 504 of the Rehabilitation Act. We request the court block HF 847 so that public schools can comply with their obligations under Section 504 of the Rehabilitation Act and the Americans with Disabilities Act, and restore our students with disabilities civil rights to equal access to education."
Additional quotes from clients can be found here: https://www.aclu.org/arc-iowa-v-reynolds-client-statements
The complaint is here: https://www.aclu.org/legal-document/arc-iowa-v-reynolds-complaint
Photos and videos of some clients, attorneys, and organizational logos available here: https://drive.google.com/drive/folders/1-XIhBS5ZyNVRRh9lENyhqMbJi5PLqqky
Stay Informed
Every month, you'll receive regular roundups of the most important civil rights and civil liberties developments. Remember: a well-informed citizenry is the best defense against tyranny.
The Latest in Disability Rights
ACLU's Vision
The American Civil Liberties Union is a nonprofit organization whose mission is to defend and preserve the individual rights and liberties guaranteed to every person in this country by the Constitution and laws of the United States of America.
Learn More About Disability Rights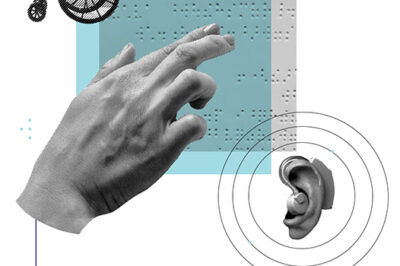 Striving for an America free of discrimination against people with disabilities, where they are valued, integrated members of society with full access to education, homes, health care, jobs, voting, and beyond.