NYCLU Criticizes Police Harassment of Teen Parents Going to School
March 12, 1999 12:00 am
---
---
FOR IMMEDIATE RELEASE
Friday, March 12, 1999
NEW YORK–In a letter sent today to New York City Police Commissioner Howard Safir, the New York Civil Liberties Union is criticizing the police for illegally harassing and detaining teen parents who use their student subway passes to travel to school with their babies.
The NYCLU letter was prompted by an incident involving Nikkia Kelly, an 18-year-old student, mother, and former member of the Explorer youth program of the 113th Precinct, who was stopped for using her student metro card at a Queens subway station by a police officer who told her, "there's no way you go to high school with a baby."
The officer detained her and her baby for nearly a half hour, even though she quickly produced her student ID, because Ms. Kelly asked the police officer for his badge number, the NYCLU said.
"Teen parents have a right to go to school and to use their student metro cards to get there," said Donna Lieberman, Director of the NYCLU's Reproductive Rights Project. "These unwarranted stops and interrogations are illegal. They pose an obstacle to education, often making pregnant and parenting students late for school and subjecting them to humiliation and harassment on the way there."
The NYCLU said the police department must "put an end to this harmful and illegal practice at once" and train police officers to respect the rights of teen parents who are trying to exercise their right to an education.
Norman Siegel, Executive Director of the NYCLU, said the harassment of Ms. Kelly was "another in a far too long list of examples of some police officers making decisions based on prejudice and stereotypes, not on individualized suspicion of wrongdoing, and then retaliating when individuals assert their rights."
March 12, 1999
Howard Safir
Police Commissioner
1 Police Plaza
New York, N.Y. 10007
Re: Police Harassment of Teen Parents
Dear Commissioner Safir:
The New York Civil Liberties Union (NYCLU) has received numerous complaints that New York City Police Officers routinely stop and interrogate pregnant and parenting high school students for lawfully using their student metro passes on city buses and subways. These unwarranted stops and interrogations pose an obstacle to education, often making pregnant and parenting students late for school and subjecting them to humiliation and harassment on the way there. We request the NYPD to take immediate action to put an end to this harmful and illegal practice. Specifically, we request that the Department:
— issue a policy directive stating that police officers (including transit police) cannot stop and question teenagers for using a student metro pass solely on the grounds that they are pregnant or accompanied by a child, and
— educate its police officers that pregnant and parenting teens attend school, and many parenting teens attend schools with daycare centers and bring their children to school with them.
In the past few months, NYCLU staff members have met with pregnant and parenting teens and the adult professionals who work with them. At many of these meetings we received complaints that teen parents who bring their children to school with them are often detained by police for using their student metro cards.
One such incident occurred shortly before the President's week break when a Manhattan High School student was detained for nearly a half hour because she is a teen parent who asserted her rights to use her student metro card pass to get to school.
Nikkia Kelly, age 17, and her son, who is enrolled in the daycare program at Ms. Kelly's school, were accosted by 2 police officers – one from the front and one from behind — in the Flushing/Main station of the number seven train. This occurred after Ms. Kelly swiped her student metro card through the turnstile and as she sought to wheel her stroller through the subway gate. The police officers demanded to see her student ID and told her, "there's no way you go to high school with a baby." Ms. Kelly produced her student ID to prove that she was indeed in school. Ms. Kelly then asked the officer who took her student ID and metro pass for his badge number.
Despite Ms. Kelly's immediate compliance with the police officers' request for identification and proof that she was in fact a student, she was detained with her crying baby for another 20 minutes. In retaliation for Ms. Kelly's request for a badge number, the officers refused to return her metro card or student ID. Ms. Kelly explained that she had been a member of the Explorers unit affiliated with the 113th Precinct and that she knew her rights. She also pleaded with the officers to let her go since they were making her late for school and lateness counted against her grade point average.
The detention and questioning of Ms. Kelly constituted an unlawful stop and escalated to an illegal seizure that violated her constitutional rights. Pursuant to Criminal Procedure Law Section 140.50(1), "a police officer may stop a person in a public place located within the geographical area of such officer's employment when he reasonably suspects that such person is committing, has committed or is about to commit either (a) a felony or (b) a misdemeanor defined in the penal law, and may demand of him his name, address and an explanation of his conduct." N.Y.C.P.L. ¤ 140.50(1) (McKinney's1992)(emphasis added). See also People v. De Bour, 40 N.Y.2d 210, 223, 386 N.Y.S.2d 375, ___ (1976)(police may stop and detain a particular person upon a reasonable suspicion that a particular person has committed, is committing or is about to commit a felony or misdemeanor). According to the United States Supreme Court, a person "may not be detained even momentarily without reasonable, objective grounds for doing so." Florida v. Royer, 460 U.S. 491, 497 (1983).
There were no reasonable or objective grounds for detaining Ms. Kelly. She was arbitrarily stopped due to the officers' discriminatory misconception that she could not be attending high school with a baby. Even if the officers' maintained this subjective belief in good faith, it was insufficient to validate their questioning and detention of Ms. Kelly. "[A] sincere good faith belief by police officers that a crime is about to be committed, without objective evidence of criminal activity, is insufficient to support the reasonable suspicion standard."" People v. Santiago, 64 A.D.2d 355, 359, 409 N.Y.S.2d 716, 719 (1st Dep't 1978).
Moreover, the police had an obligation to let Ms. Kelly go immediately after she produced her student identification card. At that point there was no reasonable suspicion that a crime was being committed and therefore, no justification for detaining her. Instead, the officers kept Ms. Kelly's student ID and her metro card pass because she asked for a badge number. No reasonable person would have felt free to leave under those circumstances and therefore, an illegal seizure occurred. Florida v. Royer, 460 U.S. at 503; Terry v. Ohio, 392 U.S. 1, 16 (1968)("Whenever a police officer accosts an individual and restrains his freedom to walk away, he has 'seized' that person"). "[A] police confinement which . . . goes beyond the limited restraint of [an] investigatory stop may be constitutionally justified only by probable cause." Id. at 496. Here, no reasonable suspicion existed to detain Ms. Kelly much less probable cause to seize her, her baby and her belongings for another twenty minutes.
The police practice of stopping and harassing teen mothers who attend school conflicts with state education law. Teen parents are entitled to attend school until they graduate or reach the age of 21. Indeed they are legally required to attend school until they reach age sixteen. New York Education Law ¤ 3204 (McKinney's 1993). It is not unusual for teen mothers to go to school with their babies, since at least forty-one city high schools have school based child care programs for their students.
As New York's highest court has stated, "a policeman's badge . . . should never be considered a license to oppress [and] where the police degrade and humiliate their behavior is to be condemned." People v. De Bour, 40 N.Y.2d at 220, 386 N.Y.S.2d at ___. Students and their advocates comp lain that police harassment has become a fact of life for pregnant and parenting teens.
Students without ID cards are forced off buses, prevented from entering the subways and even arrested. Such behavior should be condemned and eradicated by the Department.
We request that you take immediate steps to stop this illegal practice.
We await your response.
Sincerely,
Donna Lieberman, Director, NYCLU Reproductive Rights Project
Miriam Spiro, Project Counsel
Norman Siegel, Executive Director, NYCLU
Cc: NYC Schools Chancellor Rudolph F. Crew
Stay Informed
Every month, you'll receive regular roundups of the most important civil rights and civil liberties developments. Remember: a well-informed citizenry is the best defense against tyranny.
By completing this form, I agree to receive occasional emails per the terms of the ACLU's privacy policy.
The Latest in Reproductive Freedom
ACLU's Vision
The American Civil Liberties Union is a nonprofit organization whose mission is to defend and preserve the individual rights and liberties guaranteed to every person in this country by the Constitution and laws of the United States of America.
Learn More About Reproductive Freedom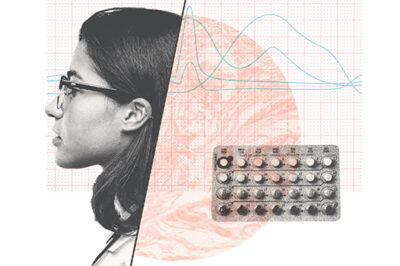 The ACLU works to ensure that every person can make the best decision for themselves and their family about whether and when to have a child without undue political interference.