Obama Admin Seeks To Deny Bagram Prisoners Access To U.S. Courts
September 15, 2009 12:00 am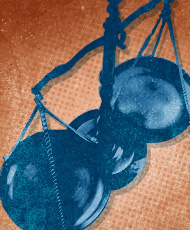 ---
Detainees In Afghan Prison Should Be Afforded Legal Right To Challenge Detention, Says ACLU
FOR IMMEDIATE RELEASE
CONTACT: (212) 549-2666; media@aclu.org
WASHINGTON – The Obama administration has filed a brief with a federal appeals court in Washington arguing that the approximately 600 detainees in U.S. custody at Bagram Air Base in Afghanistan are not entitled to have their cases heard in U.S. courts. Some of the detainees at Bagram have been held for up to six years with no meaningful opportunity to challenge their detention, and there are some prisoners there who are unconnected to the war in Afghanistan but who have been sent there from locations around the world.
In June 2008, in the landmark case of Boumediene v. Bush, the U.S. Supreme Court found that detainees at Guantánamo were entitled to habeas corpus rights. In contravention of the principles established in that ruling, the Obama administration is now arguing that these rights do not apply at Bagram.
"Guantánamo was the Bush administration's effort to do an end run around the Constitution, and the Obama administration is now essentially using Bagram as a way to do an end run around Guantánamo and the constitutional right of habeas corpus found to apply there," said Jonathan Hafetz, a staff attorney with the American Civil Liberties Union National Security Project. "Simply shipping detainees from around the world to an alternative destination is not a solution and flouts the principles laid down by the Supreme Court."
Detainees at the Bagram prison include non-Afghans who were initially arrested and detained outside of Afghanistan but who continue to be denied full legal rights because the U.S. government chose to render them to Afghanistan. A federal judge found that the ruling in Boumediene v. Bush entitled at least three prisoners at Bagram to habeas rights. While those three detainees were not seized in Afghanistan, there also should be judicial review of the established process and standards for detaining those who were captured in Afghanistan to ensure that they comport with our Constitution and laws.
The government's appeal comes on the heels of the administration's announcement that it would release guidelines for allowing detainees at the prison greater opportunity to challenge their detention, by assigning military representatives – not lawyers – to detainees to assist them in challenging their detention before a military-appointed review board. The new guidelines were attached to the government's appellate brief.
"It would be tragic to leave the stigma of Guantánamo behind only to have Bagram become the next legal black hole for detainees," said Melissa Goodman, a staff attorney with the ACLU National Security Project. "Since the Supreme Court declared that prisoners in Guantánamo Bay have the right to habeas corpus, it would appear that the government is attempting to use Bagram, instead, as the new off-shore warehouse for indefinite detention. Guantánamo has been a stain on this nation's reputation at home and abroad, and the last thing we should be doing is creating another version of it elsewhere."
In April, the ACLU filed a Freedom of Information Act (FOIA) request asking the Obama administration to make public records pertaining to the detention and treatment of prisoners held at Bagram. The government has not yet turned over the records.
More information about the ACLU's FOIA request is online at: www.aclu.org/bagram
Stay Informed
Every month, you'll receive regular roundups of the most important civil rights and civil liberties developments. Remember: a well-informed citizenry is the best defense against tyranny.
Learn More About the Issues in This Press Release