Series of Legal Actions Taken on Behalf of Students With Disabilities Affected by Providence School Bus Strike
October 10, 2018 11:15 am
---
---
The ACLU of Rhode Island, along with two other civil rights organizations, has today taken three separate legal steps with the R.I. Department of Education (RIDE) on behalf of students with disabilities who are caught up in the ongoing Providence school bus strike. The complaints allege that the failure of the school district to honor its responsibility under the students' Individual Education Plans (IEPs) to provide transportation to and from school violates federal and state laws protecting the students' rights.
The complaints ask RIDE to order various remedies to force the Providence school district to comply with these students' special education plans that explicitly obligate the school district to take responsibility for their transportation to school. The ACLU's actions also encompass students with disabilities who live in, and go to, school districts outside the state capital, but who have lost their transportation because their buses originate in Providence.
As the school bus strike enters its third week, school officials have repeatedly said they are powerless to do anything for these 1,000 or so students unless they find buses able to transport all of them to school. Instead, the officials have only offered to provide families travel reimbursement that they might wait weeks or months to receive. But that is an arrangement, the complaints argue, that doesn't work for many low-income parents who don't have the funds to pay transportation costs up front, or who can't afford to miss work time to in order to drive their children to and from school, or whose children have serious mobility problems that require specialized transportation. Last week, the ACLU, R.I. Legal Services (RILS), and the R.I. Disability Law Center (RIDLC) – the three groups involved in today's administrative litigation – sent school officials a letter offering a number of alternatives to address these situations, but they were rejected.
The three legal steps taken today by the groups, all filed with RIDE, are:
* A "due process petition," filed by ACLU volunteer attorney Christine Marinello on behalf of twelve-year old Jeremy Young, who has "complex medical, mobility and academic needs and requires the use of a wheelchair at all times." His mother does not own a car and is unable to pay up front for the specialized transportation needed to take him to school. Among other remedies, the petition seeks an order requiring the school district to accept financial responsibility for alternate transportation for Jeremy without requiring pre-payment by the family, and also providing a nurse to ride with him to and from school.
* A "demand letter," a potential precursor to filing a federal court lawsuit, on behalf of students with disabilities who live and go to school outside Providence, but who have been affected because their buses originate in Providence and are therefore not running. The demand letter, filed by ACLU of RI volunteer attorney Ellen Saideman and RIDLC attorney Anne Mulready, cites the example of a student in Cranston who attends the Pathways School in Warwick. His mother, a single parent, has been using "scarce vacation/sick days" to get him to school but is concerned her employment will soon be jeopardized. Although RIDE is responsible for statewide out-of-district transportation, it has done nothing to address this problem. The letter calls on RIDE to "develop a plan for providing alternative transportation for these students" by Friday.
* A "class administrative complaint" filed by Rhode Island Legal Services attorney Veronika Kot and ACLU attorney Ellen Saideman on behalf of four named families representing all students with disabilities whose education plans for transportation are being disregarded during the strike. The complaint seeks class-wide relief that would include a requirement of, among other things, expedited reimbursement or up-front payment to families who cannot afford to wait weeks for school district reimbursement for incurred travel and, "as a last resort," an examination of therapeutic and educational staff availability to provide in-home services for some students.
Each complaint provides details of the unique and often devastating hardships being faced by the individual complainants and the harm being caused to the students and their families.
COMMENTS FROM ATTORNEYS AND PARENTS PARTICIPATING IN THE LEGAL ACTIONS
Parent and complainant Constance Young: "I am the mother of Jeremy Young, a very happy 12 year old boy who is in a wheelchair. This bus strike has caused such a huge stress for myself and my child who is worried about missing his friends, along with falling behind in his work. We hope that this case will lead to a resolution to this problem and get not only my son the bus service he deserves to be on, but get the bus he loves back on track. I hope we can all find a solution to get Jeremy and all the other children in his situation back in school.
Parent and complainant Gloria Santos: "We need an urgent resolution for transportation for our children. My child is only attending twice a week because we cannot afford to pay for a taxi. It's so important that she get to school every day because she starts refusing to attend if her routine is disrupted."
Parent Michelle Davies (a complainant not present at the news conference): "For a child that requires routine to learn and perform, change can be confusing and frustrating. This may not sound that bad for a typical child, but when Christopher gets confused and frustrated he hurts himself. I'm sure that if he could speak he would say it's unfair to make his life even more difficult than it already is."
ACLU attorney Christine Marinello: "Although the strike presents a challenge, it does not absolve the school district from meeting its obligations to students with disabilities. The District may not foist its obligation upon parents by requiring they find, and initially fund, alternate transportation. The law is clear on this issue. With the strike now in its third week, the District must take proactive steps to meet its legal obligations – in Jeremy's case and those of other students whose rights are being similarly violated."
RILS attorney Veronika Kot: "By failing to implement all available options, including expedited reimbursement of travel expenses, up-front coverage of costs and assistance in locating specialized transportation, the Providence School District is discriminating against low income families, families of Limited English speakers and families with children with mobility impairments or behavioral needs. We are asking that RIDE step in to ensure that the needs of all of these families and children are addressed immediately."
ACLU attorney Ellen Saideman (not present at the news conference): "The Rhode Island Department of Education has the legal responsibility along with local educational agencies of ensuring that children get the transportation required by their IEPs, both within their districts and also outside their districts. Even though RIDE supervises out of district transportation, it has done nothing to ensure that children get the transportation that they need. Where there is a will, there is a way. RIDE should make solving this problem a priority. If it does not do so, we will need to take further legal action."
Stay Informed
Every month, you'll receive regular roundups of the most important civil rights and civil liberties developments. Remember: a well-informed citizenry is the best defense against tyranny.
By completing this form, I agree to receive occasional emails per the terms of the ACLU's privacy policy.
The Latest in Disability Rights
ACLU's Vision
The American Civil Liberties Union is a nonprofit organization whose mission is to defend and preserve the individual rights and liberties guaranteed to every person in this country by the Constitution and laws of the United States of America.
Learn More About Disability Rights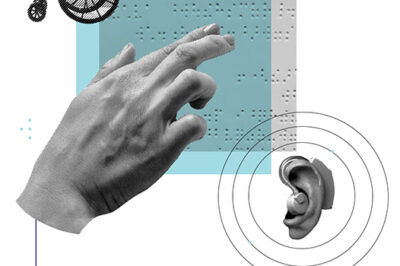 Striving for an America free of discrimination against people with disabilities, where they are valued, integrated members of society with full access to education, homes, health care, jobs, voting, and beyond.