State Settles Decade-Long Lawsuit Challenging Unconstitutional Punishment of Children with Life Behind Bars Without the Possibility of Parole
State law was declared unconstitutional resulting in over a hundred released back to their communities; settlement requires access to rehabilitative programming and sets timeline for resentencing and opportunity for release
September 30, 2020 11:30 am
---
---
DETROIT — The ACLU's decade-long lawsuit against the State of Michigan over its unconstitutional practice of sentencing children to life imprisonment without the possibility of parole has been settled, pending review by the class members and approval of the court. The class action lawsuit, originally filed in 2010 on behalf of 350 individuals sentenced to life without possibility of parole for offenses they committed when they were children, resulted in a federal court ruling that the state law was unconstitutional. After the legislature rewrote the law, it was again declared unconstitutional and the state was ordered to provide hundreds of individuals with earlier opportunities for release.
Despite these rulings as well as decisions of the United States Supreme Court in 2012 and 2016 holding all mandatory life-without-parole sentences for children to be unconstitutionally cruel and unusual punishment, some prosecutors continued to delay resentencing hearings and continued to seek life sentences in cases with clear evidence of rehabilitation. The state, meanwhile, refused to provide rehabilitative programming to individuals who were awaiting resentencing even though such programming is widely available to others in prison.
This week's settlement will establish a timeline for all prosecutors to promptly schedule the hearings to give these class members the opportunity to demonstrate their rehabilitation and right to release. The settlement will also require access to rehabilitative programming that had been previously denied.
"This settlement presents an opportunity for prosecutors to put an end, once and for all, to the barbaric practice of locking children up for the rest of their lives and throwing away the key," said ACLU of Michigan Legal Director Dan Korobkin. "International law, the Constitution, scientific studies, and now the success of those who have been paroled all prove that children deserve a second chance."
Over 360 people in Michigan were sentenced to life-without-parole for offenses committed when they were children, the second highest such number in the country. To date, 120 have been released and rejoined their families and communities because of this lawsuit.
"A majority of states have now abandoned the cruel life-without-parole sentence on children and we hope that Michigan prosecutors will take this opportunity to recognize that all children have the capacity for growth and rehabilitation and that allowing the parole board the opportunity to review and release them is the only humane way of proceeding," said attorney Deborah LaBelle, who headed the litigation. "Moreover, we now see that despite the very lengthy and difficult sentences that our clients have served, after being held in adult prisons as children, for those who have been able to see the parole board, there has been a recognition that they pose no risk to public safety and all are leading productive lives. We cannot continue to deny what every parent and the world knows—children should not be punished the same as adults for their actions and we cannot continue to throw away Michigan's children by imposing this sentence which denies all hope. It must end now."
"We're talking about thousands of years of prison time and hundreds of millions of dollars that could be saved by getting rid of a punishment that is rejected and scorned by every country in the world except for ours," said Steven Watt, ACLU senior staff attorney with the Human Rights Program. "It is time to treat children as children and provide them programs and services that they need so they can grow into productive adults and return to society."
Over a hundred class members have served decades in prison, sentences that have been declared cruel and unusual punishment. These sentences did not allow them any opportunity for release, even for those who demonstrated their rehabilitation. It was due to this litigation that some were released, including Henry Hill, who was locked up at the age of 16, and was released 37 years later in 2018.
"There are over 100 others just like me that are well deserving of their freedom and I am grateful this settlement will give them that second chance as soon as possible," said Hill, a named plaintiff in the class action lawsuit.
This release and court filings are here: https://www.aclumich.org/en/press-releases/state-settles-decade-long-lawsuit-challenging-unconstitutional-punishment-children
Stay Informed
Every month, you'll receive regular roundups of the most important civil rights and civil liberties developments. Remember: a well-informed citizenry is the best defense against tyranny.
The Latest in Juvenile Justice
ACLU's Vision
The American Civil Liberties Union is a nonprofit organization whose mission is to defend and preserve the individual rights and liberties guaranteed to every person in this country by the Constitution and laws of the United States of America.
Learn More About Juvenile Justice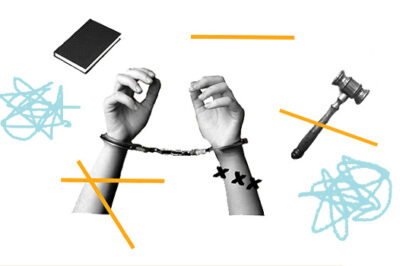 Youth are still developing, so as a result society treats kids and adults differently in several contexts, such as driving and serving in the military. Yet in the criminal justice system, we treat youth as adults.