Supreme Court Rules Fairer Sentences Apply to More Drug Cases
June 21, 2012 1:49 pm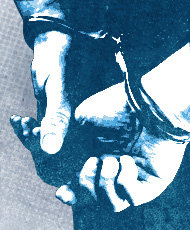 ---
Flawed 100:1 Sentencing Scheme Ended With Passage of Fair Sentencing Act
FOR IMMEDIATE RELEASE
June 21, 2012
CONTACT: ACLU Media, (212)549-2666 or media@aclu.org
WASHINGTON, DC – The Supreme Court ruled today that the Fair Sentencing Act of 2010 (FSA), which reduced the disparity in federal sentencing between crack and powder cocaine, applies to people whose offenses pre-date the law but who were sentenced after its passage. By passing the FSA, Congress reduced the ratio from 100:1 to 18:1.
Today's decision in Hill v. United States and Dorsey v. United States holds that people who committed offenses before the enactment of the FSA but who were sentenced after should be sentenced based on the new 18:1 ratio rather than the old and discredited ratio of 100:1.
The FSA was passed to correct the problems with the Anti-Drug Abuse Act of 1986, which created an unfair sentencing scheme that unequally punished comparable offenses involving crack and powder cocaine — two forms of the same drug – and resulted in racially biased sentencing.
The American Civil Liberties Union submitted a friend-of-the-court brief in the case, urging the Court to hold that Congress intended the FSA to apply in all sentencing proceedings that occur after its enactment.
The following can be attributed to Steven R. Shapiro, Legal Director of the ACLU:
"We are gratified by today's ruling that the Fair Sentencing Act applies to all people sentenced after its passage. This decision upholds the Act's self-proclaimed objective to 'restore fairness to Federal cocaine sentencing' and end a legacy of racial discrimination in criminal sentencing. The FSA was designed to eliminate racial discrimination, not perpetuate it."
The following can be attributed to Laura Murphy, Director of the ACLU Washington Legislative Office:
"The FSA was enacted in response to Congress's pressing concerns with racial disparities and fairness in sentencing. Today's ruling recognizes that it would be inconsistent with Congress' goal of ending the legacy of racial bias in cocaine sentencing to allow the discredited and flawed 100:1 ratio to govern any sentence imposed after the FSA's enactment."
The ACLU's friend-of-the-court brief is available here:
www.aclu.org/criminal-law-reform/dorsey-v-us-and-hill-v-us-aclu-amicus-b…
Read more information about the FSA at:
www.aclu.org/fsa
Stay Informed
Every month, you'll receive regular roundups of the most important civil rights and civil liberties developments. Remember: a well-informed citizenry is the best defense against tyranny.
Learn More About the Issues in This Press Release