Teens at Center of National Abortion Debate
July 18, 1999 12:00 am
---
---
FOR IMMEDIATE RELEASE
WASHINGTON, DC — The fight over abortion is no longer restricted to the passage of a constitutional amendment banning the practice, but involves teenagers' access to abortion, the Pittsburgh Post-Gazette reported today.
Although it's been a "sleeper" issue until now, the debate over teens' access to abortion could be the issue that catches fire with the American public in upcoming months, according to political observers.
One pending bill, titled the "Child Custody Protection Act," could get a boost from public outrage at the recent spate of school shootings, which also has drawn attention to the need for better parental guidance of teens.
The House recently voted 270-159 to pass the measure, which would make it a federal crime for anyone other than a pregnant teen's parents to take her across state lines for an abortion to circumvent her home state's parental consent law. Those convicted of taking a teen across state lines could be sentenced to as much as a year in prison and a $100,000 fine.
But the bill, which faces a veto threat from President Clinton, isn't expected to become law this year. It does, however, appear destined to become a political tool for those on both sides of the abortion issue in the 2000 elections.
Opponents like Kathryn Engustian, Legislative Counsel for the American Civil Liberties Union's Washington National Office, told the paper that the legislation is yet another attempt to chip away at abortion rights while cloaking the effort in the mantle of "parental rights."
"We think it is really an agenda to make abortions more dangerous to get and more difficult to get," Engustian said. "What's particularly distorting about this legislation is that it has been billed as a pro-family, parental rights bill. Nothing could actually be less pro-family than the Child Custody Protection Act because it encourages family members to sue one another. We think it undermines the family unit."
According to the Post-Gazette, 25 states have some type of parental notice or parental consent law in effect. Under these laws, parents must either be notified about a teen's impending abortion or consent to it, unless the girl obtains a waiver from a judge.
Opponents contend, however, that most teens already confide in their parents, and that those who don't often fear the prospect of abuse from them and need support from others during a time of great stress. In some cases, the pregnancy may be the result of rape by a girl's father or another male family member. Critics also worry that the legislation could lead to a dangerous increase in illegal abortions among teens.
But even if it passes the Senate, the bill, sponsored in that chamber by Sen. Spencer Abraham, R-Mich., will certainly be vetoed by President Clinton, unless substantial changes are made to ensure that close relatives and clergy were exempted from federal prosecution.
So the legislative realities mean that rather than a law, teen abortion transports are more likely to become a campaign issue as the 2000 elections approach.
So far, the Child Custody Protection Act hasn't won the public attention that accompanied the so-called "partial-birth" abortion legislation, which failed a veto override attempt in the Senate last year. But that could change, the ACLU's Engustian told the paper.
"In the wake of the school shooting in Columbine [Colorado], I think we're going to see a lot more clamping down on kids . . . The general theme that we need to know where the kids are and what they're doing has a lot of emotional appeal," she said. "But the hidden agenda here is really to stop young women from getting abortions."
"We also want to make abortions rare." Engustian told the paper. "But this bill would not do that. Maybe this bill will lessen the number of legal abortions. But that would be countered by the increase in the number of illegal abortions."
An ACLU analysis of the Child Custody Protection Act legislation can be found at: /congress/ccpa_analysis.html.
Stay Informed
Every month, you'll receive regular roundups of the most important civil rights and civil liberties developments. Remember: a well-informed citizenry is the best defense against tyranny.
The Latest in Reproductive Freedom
ACLU's Vision
The American Civil Liberties Union is a nonprofit organization whose mission is to defend and preserve the individual rights and liberties guaranteed to every person in this country by the Constitution and laws of the United States of America.
Learn More About Reproductive Freedom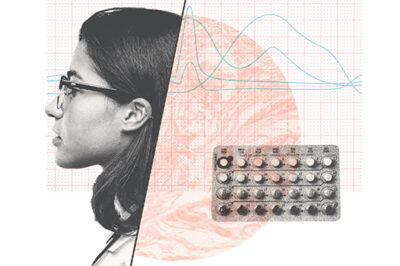 The ACLU works to ensure that every person can make the best decision for themselves and their family about whether and when to have a child without undue political interference.