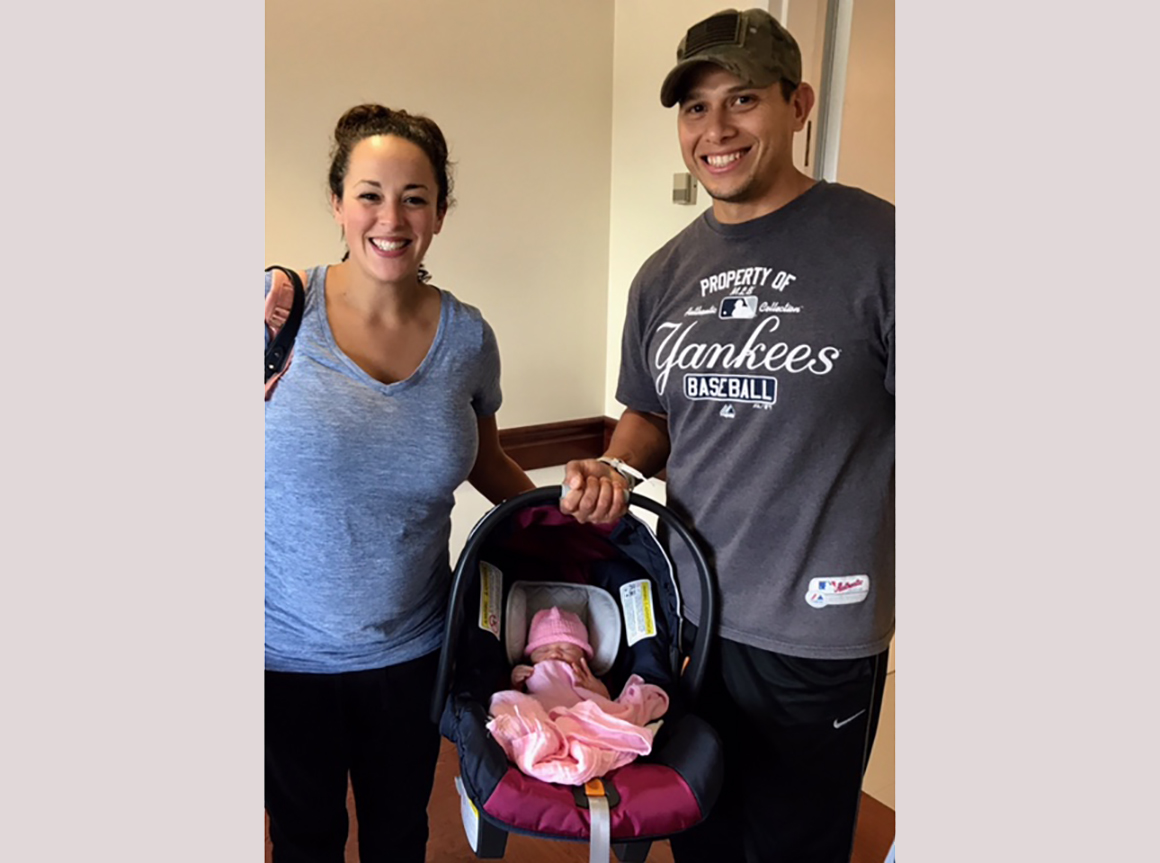 Alicea v. Cromwell Police Department
Last Update:
September 30, 2018
What's at Stake
The American Civil Liberties Union and the American Civil Liberties Union of Connecticut have filed a pregnancy discrimination charge with the U.S. Equal Employment Opportunity Commission (EEOC) and the Connecticut Commission on Human Rights and Opportunities on behalf of police officer Sarah Alicea. The complaint has been filed against the Town of Cromwell, Connecticut and alleges that it violated Alicea's rights under federal and Connecticut law when it refused to temporarily modify Alicea's job duties, and instead forced her to take unpaid leave for the last four months of her pregnancy.
Summary
Alicea has worked for four years in the Cromwell department as a patrol officer and during the academic year serves as a school resource officer. When she notified the Cromwell police chief and town manager of her pregnancy and the physical restrictions imposed by her doctor, the Town refused to discuss a temporary alternative job assignment and instead forced Alicea to take immediate leave without pay. In contrast, the Town assures that officers injured on the job who are not able to perform their usual duties still receive their full salaries.
Federal law requires employers, including public employers such as police departments, to treat pregnant workers the same way they treat other workers who are "similar in their ability or inability to work," while Connecticut law goes even further, requiring employers to "make a reasonable effort to transfer a pregnant employee to any suitable temporary position which may be available." Alicea proposed numerous law enforcement duties she could have performed safely while pregnant, but the Town rejected those alternatives.
UPDATE: The case settled in September 2018. The town of Cromwell has agreed to adopt a pregnancy policy by October 30, 2018, that conforms with state and federal protections for pregnant workers, inform employees of their right to pregnancy accommodation and establish a procedure for employees to obtain reasonable accommodation for pregnancy while they work. The Town also agreed to reimburse Alicea for wages and paid time off benefits she lost during and immediately following her pregnancy.
Support our on-going litigation and work in the courts
Donate now
Learn More About the Issues in This Case