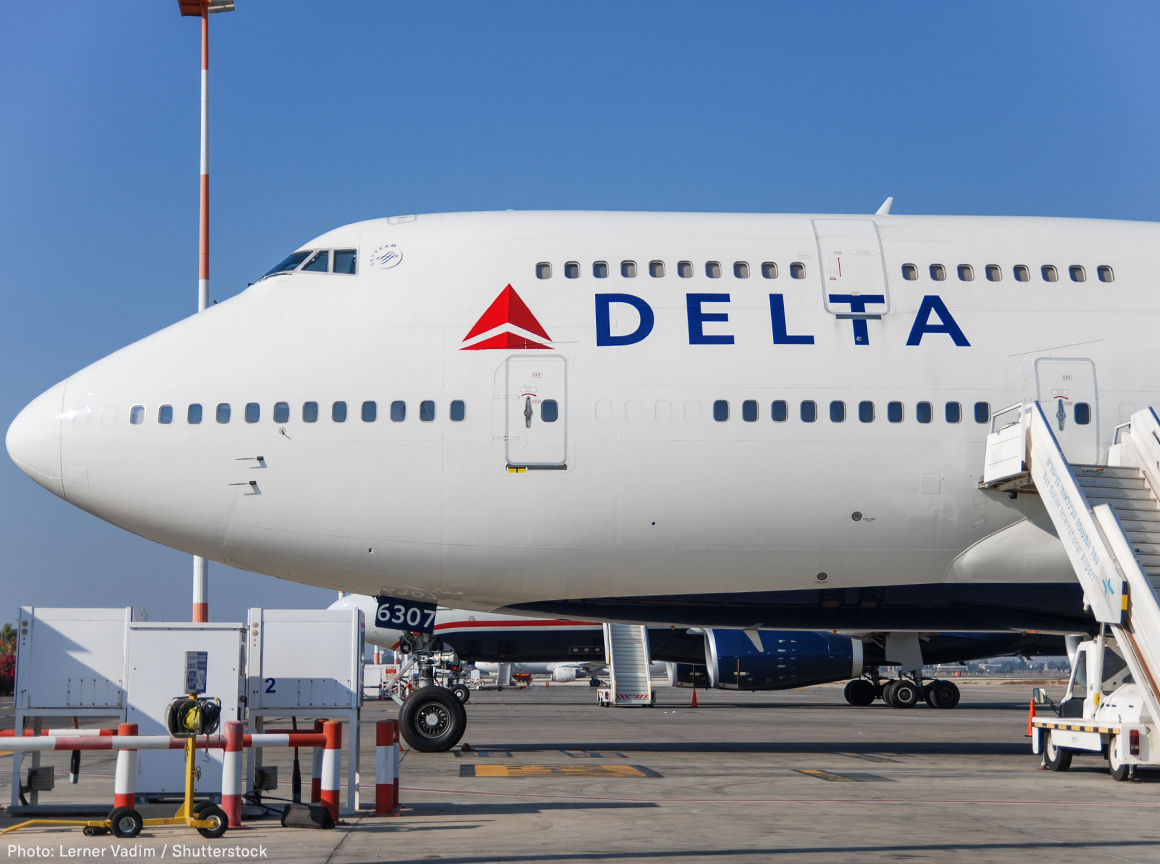 Amadei v. McAleenan
Last Update:
July 12, 2019
What's at Stake
The American Civil Liberties Union and Covington & Burling LLP filed a federal lawsuit on behalf of nine passengers on a domestic Delta Air Lines flight who were subjected to suspicionless detention and identification checks. The case was settled in July 2019, with the government agreeing to measures that would prevent such unlawful detention and identification checks from happening again.
Summary
On February 22, 2017, two U.S. Customs and Border Protection (CBP) officers met Delta flight 1583 from San Francisco International Airport at New York's John F. Kennedy International Airport. The officers stood on the jetway immediately outside the aircraft door, stopping every single passenger and requiring them to show their identification documents before they could deplane.
The CBP officers, acting at the behest of U.S. Immigration and Customs Enforcement (ICE), violated the passengers' Fourth Amendment rights against unreasonable search and seizure, the lawsuit charges. The case was filed in the U.S. District Court for the Eastern District of New York. It named officials from the Department of Homeland Security, CPB, and ICE as defendants.
On April 20, 2018, the government moved to dismiss the case, arguing that the document checks were voluntary and likely would not recur. On December 13, 2018, the court denied the government's motion and allowed the case to proceed.
Following discovery—a process that required the government to provide information about the incident—the parties agreed to settle the case. Under the terms of the agreement, CBP will circulate a new policy directive to ports of entry nationwide clarifying that CBP does not have a policy or practice of checking the identification of deplaning domestic passengers. If CBP officers do seek to conduct document checks of deplaning domestic passengers in the future, they must make clear through their words and actions that participation is voluntary and request that airline personnel announce over the airplane's public address system that participation is voluntary. The officers must also provide an unimpeded path for passengers to exit the airplane and explain, if asked, that passengers who decline to participate will face no law enforcement consequences as a result.
This settlement is a victory for our clients—and all airline passengers in the United States—because it makes clear that what happened on Flight 1583 should not happen again. We don't live in a show-me-your-papers society, and the Constitution protects against government abuses such as these.
Other Documents
Support our on-going litigation and work in the courts
Donate now