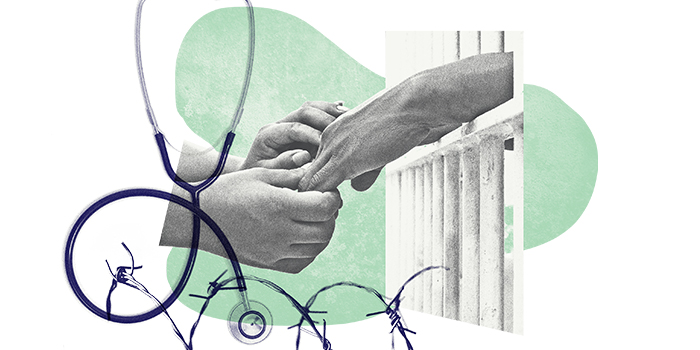 Case Profile - Petition Alleging Violations of the Human Rights of Undocumented Workers by the United States of America
Last Update:
July 3, 2012
What's at Stake
In 2002, the Supreme Court decided Hoffman Plastic Compounds, Inc vs. NLRB, which found that an undocumented worker who was unlawfully fired for engaging in union organizing activities was not entitled to the back-pay that another "documented" worker would receive.
Summary
In the wake of Hoffman, employer defendants have cited Hoffman in contending that undocumented workers are not entitled to fundamental workplace remedies under labor or employment-related statutes, including Title VII, the Fair Labor Standards Act, the Americans with Disabilities Act, the Age Discrimination in Employment Act, and the state law equivalents of federal anti-discrimination and workplace wage and hour protections. Some courts have exported the Hoffman rationale into other contexts, restricting both undocumented workers' access to courts and entitlement to various rights and remedies. Undocumented workers have lost safeguards in the areas of accessible remedies when injured or killed on the job, overtime pay, workers' compensation, family and medical leave, and other areas.
In November 2006, the ACLU, along with the National Employment Law Project and the Transnational Legal Clinic at the University of Pennsylvania School of Law, filed a petition in the Inter-American Commission on Human Rights charging that the United States violated its universal human rights obligations by failing to protect millions of undocumented workers from exploitation and discrimination in the workplace. The petition was submitted on behalf of the United Mine Workers of America, AFL-CIO, Interfaith Justice Network and six immigrant workers who are representative of the six million undocumented workers who labor in U.S. factories, fields, restaurants and construction sites, and who are denied remedies for violations of their labor rights solely on the basis of immigration status.
The petition requests that the Inter-American Commission find the U.S. government in violation of its obligations under the American Declaration of the Rights and Duties of Man, which was adopted by the United States in 1948, as well as universal human rights principles. The petition further charges that the U.S. government is responsible for violations of the American Declaration by Pennsylvania, Michigan, Kansas and New York, which fail to provide equal remedies for workplace injuries, and New Jersey, which limits the ability of undocumented workers to be free from workplace discrimination. Petitioners accordingly are requesting that the U.S. amend its laws, policies and jurisprudence to comport with its international obligations to apply workplace protections in a non-discriminatory manner and protect the freedom of association of all workers, and that the federal government ensure that individual states do the same.
Update: In a landmark decision, the Inter-American Commission has found that the United States violated Mr. Zumaya's and Mr. Lizalde's fundamental rights under the American Declaration, including the rights to equality before the law and social security in both Mr. Zumaya and Mr. Lizalde's cases, and additionally the rights to judicial personhood and a fair trial in Mr. Lizalde's case. The Commission recommends that the U.S.:
provide compensation to Mr. Zumaya and Lizalde;
ensure all federal and state laws and policies pertaining to employment and labor rights prohibit distinctions, both on their face and in practice, based on immigration status or work authorization once a person commences employment;
prohibit employer inquiries into the immigration status of workers asserting their rights;
ensure that undocumented workers have the same rights and remedies with respect to workplace rights violations as their documented counterparts;
establish a procedure for undocumented workers facing deportation to request that deportations be delayed until after workers' compensation proceedings are resolved and workers have received appropriate medical treatment; and
improve the detection of and impose adequate sanctions against employers who violate labor rights of and exploit undocumented workers.
Support our on-going litigation and work in the courts
Donate now