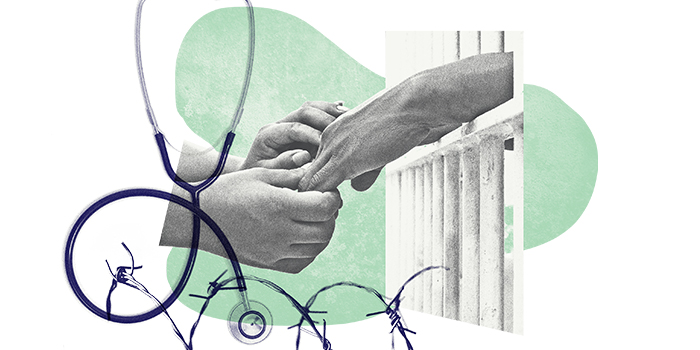 Case Profile - Sabbithi, et al. v. Al Saleh, et al.
Last Update:
February 15, 2012
What's at Stake
The suit charges the country of Kuwait and a Kuwaiti diplomat and his wife with trafficking three women and forcing them to work as domestic employees and childcare workers against their will under slavery-like conditions.
Summary
The ACLU is representing Kumari Sabbithi, Joaquina Quadros and Tina Fernandes, three Indian women who were employed as domestic workers by Major Waleed Al Saleh and his wife Maysaa Al Omar of McLean, Virginia. In the summer of 2005, the three women were brought to the United States under false pretenses, where they were subjected to physical and psychological abuse by the Al Saleh family and forced to work against their will. In the winter of that year, fearing for their lives, each of the women individually fled the household.
According to the U.S. Department of State, an estimated 18,000 – 20,000 individuals are trafficked into this country each year. However, in cases in which the traffickers have diplomatic immunity, the victims, unlike other victims of trafficking, have no avenue for redress or compensation for the abuse and exploitation they suffered. Domestic workers are extremely vulnerable to exploitation for a variety of reasons including unfamiliarity with their domestic and international rights, cultural and language barriers, and in many cases long work hours in isolation from their peers.
UPDATE: VICTORY! The Kuwaiti government agreed to a confidential settlement with the women in February 2012. The successful settlement of this case demonstrates that diplomatic immunity does not deny victims of human trafficking and human rights abuses from obtaining justice.
PRESS COVERAGE
> U.S. Ousts Kuwaiti Diplomat, Investigates Tanzania (11/6/2007, NPR)
> Servants: Diplomat Held Us as Suburban 'Slaves' (3/1/2007, NPR)
> Diplomatic Abuse of Servants Hard to Prosecute (3/1/2007, NPR)
News & Commentary
Other Documents
Support our on-going litigation and work in the courts
Donate now
Learn More About the Issues in This Case