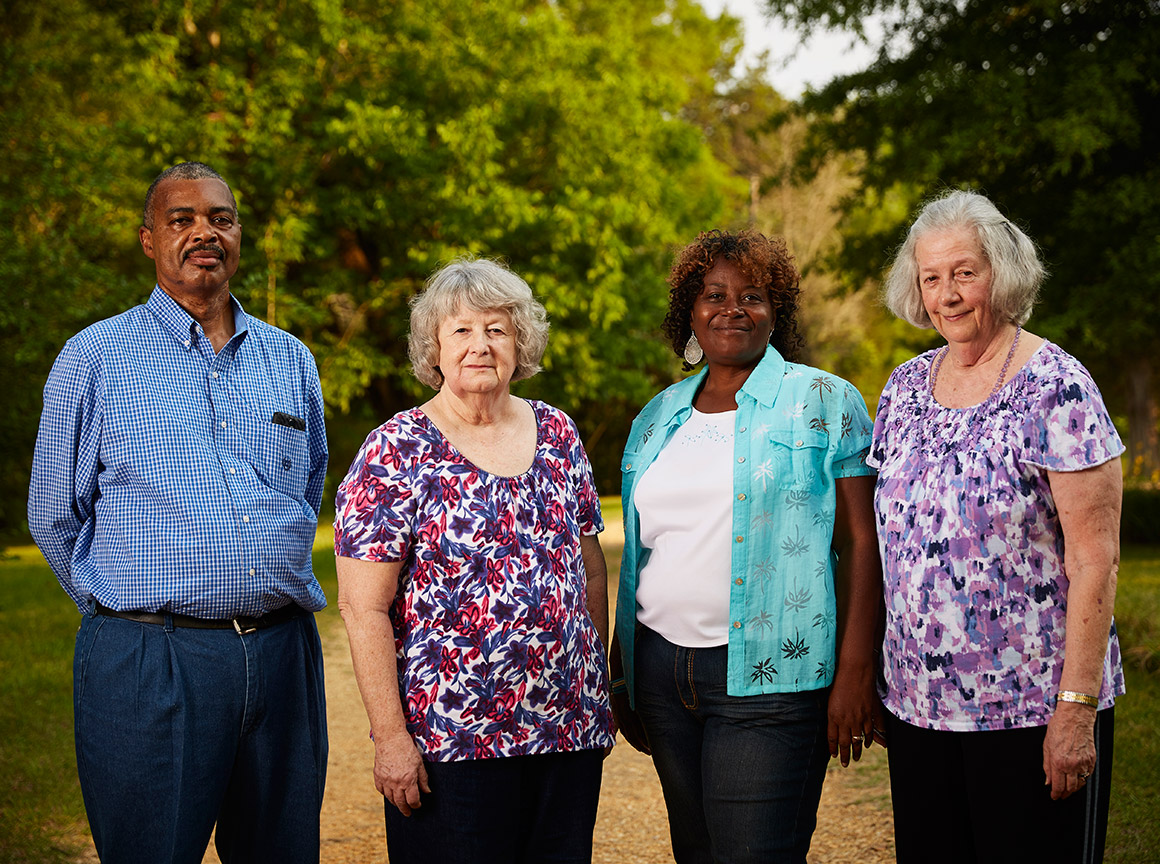 Green Group Holdings v. Schaeffer: Defense of Environmental Protesters Against Defamation Lawsuit
Last Update:
February 7, 2017
What's at Stake
The ACLU is representing four people being sued for defamation because they exercised their right to free speech and voiced opposition to a coal ash landfill in their small town. The defendants, all residents of Uniontown, Alabama — a poor, predominantly Black town with a median per capita income of around $8,000 — are being sued for $30 million by Georgia-based Green Group Holdings because the residents are fighting the hazardous coal ash that the company keeps in a residential landfill. The ACLU asked a federal court to dismiss the lawsuit on First Amendment grounds. In February 2017, the parties reached a settlement in which the company dropped the lawsuit and agreed to better environmental protections at the landfill.
Summary
Residents of Uniontown organized in opposition to what they saw as a racial and environmental injustice, speaking out against the risk to their environment and health, as well as the location of the landfill, which is across the street from several homes and next to one of the town's historic black cemeteries.
Some 35 residents filed a complaint with the EPA's Office of Civil Rights under Title VI of the Civil Rights Act of 1964. The complaint alleges that the Alabama Department of Environmental Management violated their civil rights by allowing the Arrowhead Landfill to locate in their predominately Black neighborhood without adequate protections for the health of residents or the environment.
Some citizens also organized a concerned-citizens' group called the Black Belt Citizens Fighting for Health and Justice, which created a Facebook page that publishes concerns about risks to their environment and health. Green Group sued over the Facebook posts, which included statements such as "we should all have the right to clean air and clean water" and "It affected our everyday life."
In June 2016, the ACLU filed a motion to dismiss the defamation lawsuit. In February 2017, we announced a settlement agreement. Under the settlement, the company agreed to permanently drop the lawsuit and committed to addressing future disagreements with community dialogue first rather than litigation. The landfill also agreed to two permanent environmental protections: it will provide the public with notice before the landfill receives any potentially hazardous waste products, and the landfill will continue to use the current EPA-approved standards to seal off any future shipments of coal ash.
The clients are represented by lawyers from the ACLU's Speech, Privacy & Technology Project; the ACLU's Racial Justice Program; the ACLU of Alabama; Charles Sims of the law firm Proskauer Rose; and Alabama attorneys Bill Dawson and Matthew Swerdlin.
"State officials would never have allowed the landfill to be here if we were a rich, white neighborhood," said Esther Calhoun (pictured above), one of the Uniontown residents Green Group is accusing of defamation. "They put it here because we're a poor, Black community and they thought we wouldn't fight back. But we are fighting back and we're not afraid to make our voices heard."
Other Documents
Support our on-going litigation and work in the courts
Donate now
Learn More About the Issues in This Case