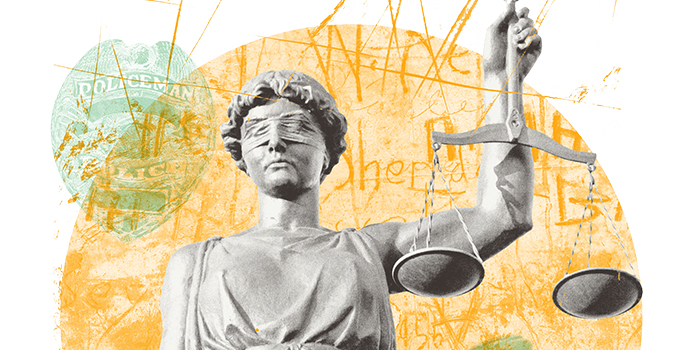 Hester v. Gentry
Last Update:
April 25, 2018
What's at Stake
In Alabama's criminal justice system, wealth can be synonymous with freedom, and lack of wealth can mean incarceration. That's wealth-based justice, and it's unconstitutional. Hundreds of defendants, including Bradley Hester, Ray Charles Schultz, and Randall Parris, are routinely jailed pretrial due to their inability to afford a predetermined bail bond required for release. This system disregards the ramifications of unconstitutional pretrial detention for individuals and families, which include presumption of innocence, economic and emotional hardship, and potential loss of one's job. We along with partners intervened in a federal class action lawsuit which seeks to end this unlawful detention scheme, and calls on Cullman County to instead implement fair, efficient, alternative conditions of release that are not based on how much money someone has.
Summary
One plaintiff we represent in this suit is Bradley Hester. Hester is 35 years old and a resident of Cullman, Alabama. In the summer of 2017, Hester was arrested on a misdemeanor charge and taken to Cullman County Jail where his bond of $1,000 was determined by the jail's bail schedule. At his bail hearing, Hester was left unrepresented and his hearing lasted a mere two minutes. In these two minutes, Hester was informed of the charge against him and his bond amount. Hester is indigent. He cannot afford his bond and thus could not afford his freedom. His story is one example of the unconstitutional bail system in Cullman County.
The ACLU, the Southern Poverty Law Center and Civil Rights Corp join in this suit to demand that Cullman County no longer deprive poor defendants of their right to due process, equal protection, and pretrial liberty.
On behalf of Bradley Hester, the ACLU and co-counsel in Hester v. Gentry filed a petition for a writ of certiorari to the United States Supreme Court on February 28, 2023. The petition seeks review of a divided 11th Circuit panel's order reversing the district court's grant of a preliminary injunction against the Cullman County bail system. That system routinely held individuals accused of crimes for weeks or even months on unaffordable cash bail without an attorney, and without an assessment of the necessity for detention. The two-judge majority ruled that there is no fundamental right to pretrial liberty. The question presented is: Whether the Due Process Clause protects a fundamental right to pretrial liberty that prevents states from depriving a presumptively innocent person of physical liberty pending a criminal trial unless a court finds that the deprivation is necessary to protect public safety and/or reasonably assure the person's appearance at future court proceedings.
The Supreme Court denied our petition for a writ of certiorari on June 12, 2023.
Support our on-going litigation and work in the courts
Donate now