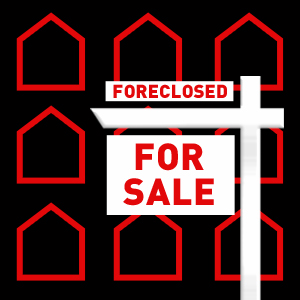 Letters Regarding Open Access To Florida State Foreclosure Court Proceedings
Last Update:
November 17, 2010
Summary
The American Civil liberties Union, the ACLU of Florida and a coalition of journalistic and First Amendment organizations delivered letters to two top judicial officials in Florida urging them to ensure that foreclosure court proceedings in the state are open to the public. Public access to foreclosure court proceedings is especially important given recent media reports in Florida and around the country revealing rampant error and fraud in the foreclosure process.
The letters, sent to Chief Justice Charles P. Canady of the Florida Supreme Court and Chief Judge Donald R. Moran of Florida's Fourth Judicial Circuit, highlight a number of reports from around that state that, taken together, point to a troubling pattern of foreclosure courts operating behind closed doors rather than openly as mandated by Florida law.
In response to the ACLU's letters, Chief Justice Canady issued a directive to the chief judges of Florida's 20 judicial circuits instructing them to ensure that the judges they supervise and the staff that reports to those judges, as well as bailiffs and employees of the clerks of court, keep all foreclosure court proceedings in the state open to the public. Also in response to the letters, Chief Judge Moran issued a memo to the judges in the state's Fourth Judicial Circuit directing that foreclosure court proceedings will be held in traditional courtrooms in order to facilitate open public access.
Government data show that the foreclosure crisis across the country has disproportionately impacted communities of color. According to a recent report by the Center for Responsible Lending, nearly 8 percent of both African Americans and Latinos have lost their homes to foreclosures, as compared to 4.5 percent of whites. Additionally, the indirect losses in wealth that result from foreclosures as a result of depreciation to nearby properties will also disproportionately impact communities of color. The Center for Responsible Lending report estimates that between 2009 and 2012, the African American and Latino communities will be drained of $194 and $177 billion, respectively, in these indirect "spillover" losses alone.
Support our on-going litigation and work in the courts
Donate now