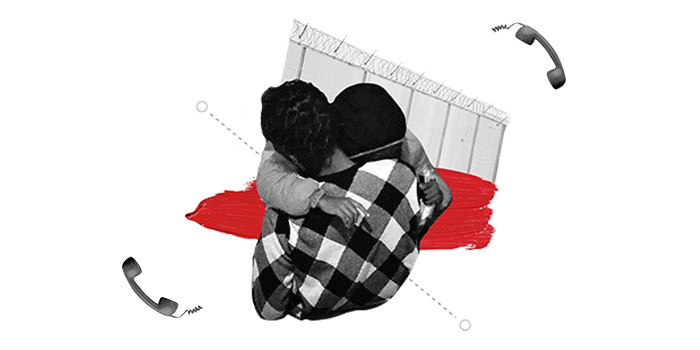 Lopez-Venegas v. Johnson
Last Update:
August 27, 2014
What's at Stake
In June 2013, a class action lawsuit was filed by the ACLU on behalf of nine Mexican nationals and three immigrant advocacy organizations who challenged deceptive tactics used by Border Patrol agents and Immigration and Customs Enforcement (ICE) officers to convince the plaintiffs to sign their own expulsion orders. All of the plaintiffs would have had strong claims to remain in the United States had they gone before an immigration judge instead of being pressured to choose "voluntary departure," one of the many ways that the government can swiftly expel someone from the country without a hearing.
Summary
The lawsuit is also filed on behalf of three organizational plaintiffs: the Coalition for Humane Immigrant Rights of Los Angeles (CHIRLA), the Pomona Economic Opportunity Center, and the San Bernardino Community Service Center, which have been forced to divert their scarce resources in response to these unlawful practices.
The lawsuit was filed by the ACLU Immigrants' Rights Project, ACLU Foundation of San Diego & Imperial Counties, the ACLU Foundation of Southern California, and Cooley LLP. The complaint in Lopez-Venegas v. Johnson alleged that as a matter of regular practice, Border Patrol agents and ICE officers pressure undocumented immigrants to sign what amounts to their own summary expulsion documents. The procedure is formally known as "administrative voluntary departure," but is often referred to as "voluntary return," and has been used to summarily expel hundreds of thousands of non-citizens from Southern California in recent years. Because of the coercive and deceptive tactics immigration officers employ, it regularly results in the involuntary waiver of core due process rights. An individual who signs for voluntary departure forfeits his or her right to a hearing before an immigration judge and is usually expelled to Mexico within a matter of hours. The class action portion of the lawsuit addresses the limited number of persons who were given voluntary departure but would have had strong claims to stay in the United States if they had gone before an immigration judge.
Support our on-going litigation and work in the courts
Donate now
Learn More About the Issues in This Case