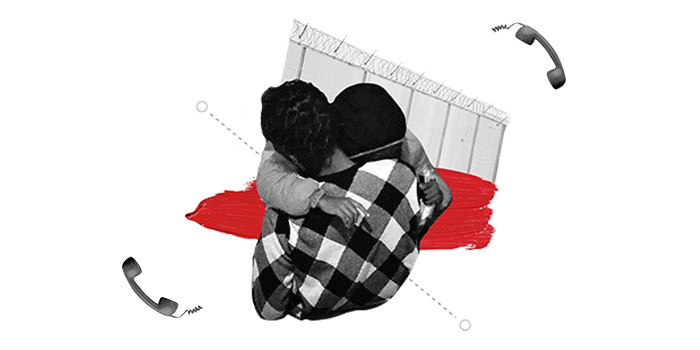 RILR v. Johnson
Last Update:
July 31, 2015
What's at Stake
The U.S. District Court for the District of Columbia ordered a preliminary injunction that puts an immediate halt to the government's policy of locking up mothers and children from Central America – all of whom have been found to have legitimate asylum claims – in order to send a message to other migrants that they should not come to the U.S.
Summary
The case was brought on behalf of mothers and children who have fled extreme violence, death threats, rape, and persecution in Central America and come to the United States for safety. Each has been found by an immigration officer or judge to have a "credible fear" of persecution, meaning there is a "significant possibility" they will be granted asylum.
Yet, instead of releasing these families as they await their asylum hearings, which the Department of Homeland Security (DHS) has typically done, the agency now categorically detains and denies their release on bond or other conditions. The Obama administration adopted this policy — "an aggressive deterrence strategy" — following this summer's increase in mothers and children coming to the United States.
The Obama administration's blanket no-release policy is a violation of federal immigration law and regulations, as well as the Fifth Amendment of the U.S. Constitution, which prohibit the blanket detention of asylum seekers for purposes of general deterrence, the complaint charges.
The lawsuit aims to invalidate that policy and ensure that the families' cases receive individualized reviews. Asylum-seeking mothers and children are being detained at facilities across the country, in places such as Karnes, Texas, and Berks County, Penn. The nation's largest family detention facility recently opened in Dilley, Texas.
In May 2015, U.S. Immigration and Customs Enforcement issued a policy announcing that it would not consider general deterrence in its detention decisions for families. In light of the new policy, the parties agreed to dissolve the preliminary injunction and administratively close the case. However, the case has not been dismissed. Instead, under the district court's order, the government must first inform Plaintiffs if and when it wishes to abandon its policy and resume its practice of detaining families on deterrence grounds. The Plaintiffs can then return to the district court and ask that the injunction be reinstated to prevent the government's plans from going into effect.
The case, RILR v. Johnson, was filed in U.S. District Court in Washington, D.C. Co-counsel are the ACLU's Immigrants' Rights Project, the ACLU of the Nation's Capital, the ACLU of Pennsylvania, the ACLU of Texas, the Immigration Clinic at the University of Texas School of Law at Austin, and Covington & Burling LLP.
Support our on-going litigation and work in the courts
Donate now
Learn More About the Issues in This Case