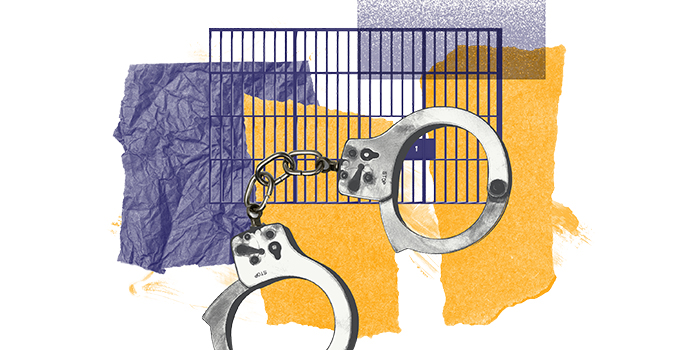 Ross V. Blount
Last Update:
October 2, 2019
Summary
The ACLU has sued the Chief Judge, Magistrate judges and Sheriff of Michigan's 36th District Court for jailing poor people in the City of Detroit simply because they cannot afford bail. In Wayne County, where this court presides, having a few hundred dollars can make the difference between freedom and incarceration. According to the way this court system's bail policy works, one's guilt or innocence is irrelevant to whether they are released pending their trial—their ability to afford bail is the sole determinant of their pretrial liberty. Our country's laws prohibit wealth-based detention.
Our Constitution requires courts to first make findings and adhere to procedures that are constructed to ensure one's bail amount is not excessive, by tailoring it to a defendant's ability to afford bail. The 36th District Court has failed these obligations. The Criminal Law Reform Project has been pursuing the goal of ending arbitrary and prolonged pre-trial detention through reforming bail and charging practices; guaranteeing the prompt appointment of continuous counsel; and challenging onerous, unnecessarily restrictive release conditions. We brought this case to further that goal. The ACLU of Michigan and Covington & Burling LLP are co-counseling this case with CLRP.
In the City of Detroit magistrate judges set bail during an arrestee's arraignment hearing. They do not inform an arrestee that her ability to pay is relevant to the bail determination. Often the arrestee is not assisted by an assigned attorney during these arraignments. If you can afford bail, you go free and wait for the case to progress while enjoying the comfort of your home, continuing your job, and with the support of your loving family. If you are poor, you stay in jail. According to our complaint, on a given night, hundreds of people remain in custody in Wayne County jail because they cannot afford relatively small amounts of bail. These individuals risk losing their jobs, homes, custody of their children, and health care—they often plead guilty just to get out, even if they are innocent.
Through this action we are compelling the court to discontinue the various arraignment policies and practices that lead to this injustice. We have drawn the court's attention to the unequal treatment of poor and wealthy defendants in this system; the failure to provide defense attorneys for individuals appearing in arraignments; and the failure to provide adequate hearings before incarcerating those who cannot afford to pay for their freedom.
Legal Documents
Ross V. Blount: Class Action Complaint Exhibits

Download Document

Date Filed: 10/02/2019
Ross V. Blount: Plaintiff's Motion for Class Certification

Download Document

Date Filed: 10/02/2019
News & Commentary
Support our on-going litigation and work in the courts
Donate now